Robert Sanford, who struck D.C. police with fire extinguisher, denied bail
Brian Sanford will face more serious charges when he is transferred to Washington D.C.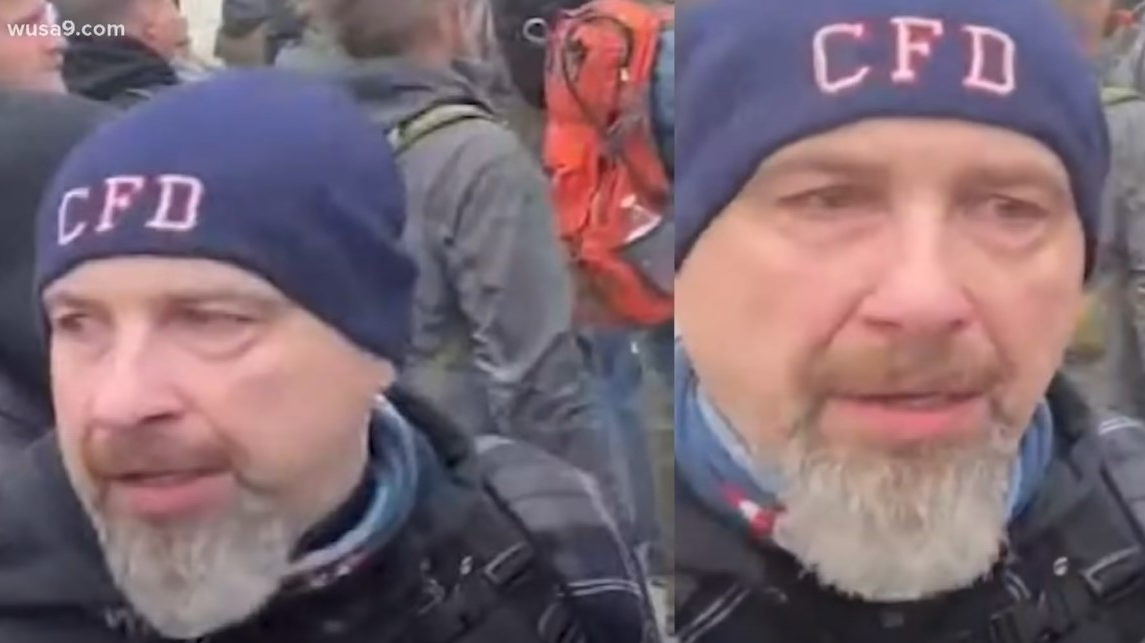 Five Fast Facts
Robert Sanford, a Chester, Pennsylvania retired firefighter was arrested on a list of charges for his involvement in the Washington D.C. insurrection
Sanford is accused of striking at least three Capitol police officers, including one with no helmet, with a fire extinguisher during the attempted coup
This is a different incident than the individual that struck Officer Brian D. Sicknick, who later died of his injuries, Sandford is not a suspect in that incident
Sanford was turned in to authorities by a friend after discussing his actions at the Capitol and telling them he was wanted for the assault on the officers
U.S. Magistrate Judge Henry S. Perkins denied bail based on the danger Sanford represents to the public, him being bussed for free to Washington D.C., and the discovery of white supremacist clothing in his home during a search
A retired Pennsylvania firefighter accused of hurling a fire extinguisher at U.S. Capitol Police officers during the attack in Washington last week is a danger to the public with suspected ties to white supremacists, a prosecutor said in court Thursday.
Robert Sanford, who retired from the Chester Fire Department in March, was arraigned in federal court in Allentown on charges that include assault of a police officer, disorderly conduct on Capitol grounds, civil disorder and unlawfully entering the Capitol. He is being held in Lehigh County Jail.
Read more at The Morning Call

Editor Note: Chicago Firefighter David Quintavalle was misidentified in social media as the man wanted for the fire extinguisher attack, and also misattributed to be responsible for the death of Brian D. Sicknick. We state in the strongest terms that Firefighter Quintavalle was not involved in any way in the insurrection. Malcontent News never reported at any time that Quintavalle was a supsect or a person of interest.