Investigation Into COVID Test Firm Lab Elite Leads to Federal Indictment for Co-Founder
Zishan Alvi, 44, has been charged with 10 counts of wire fraud and one count of theft of government funds in a federal indictment.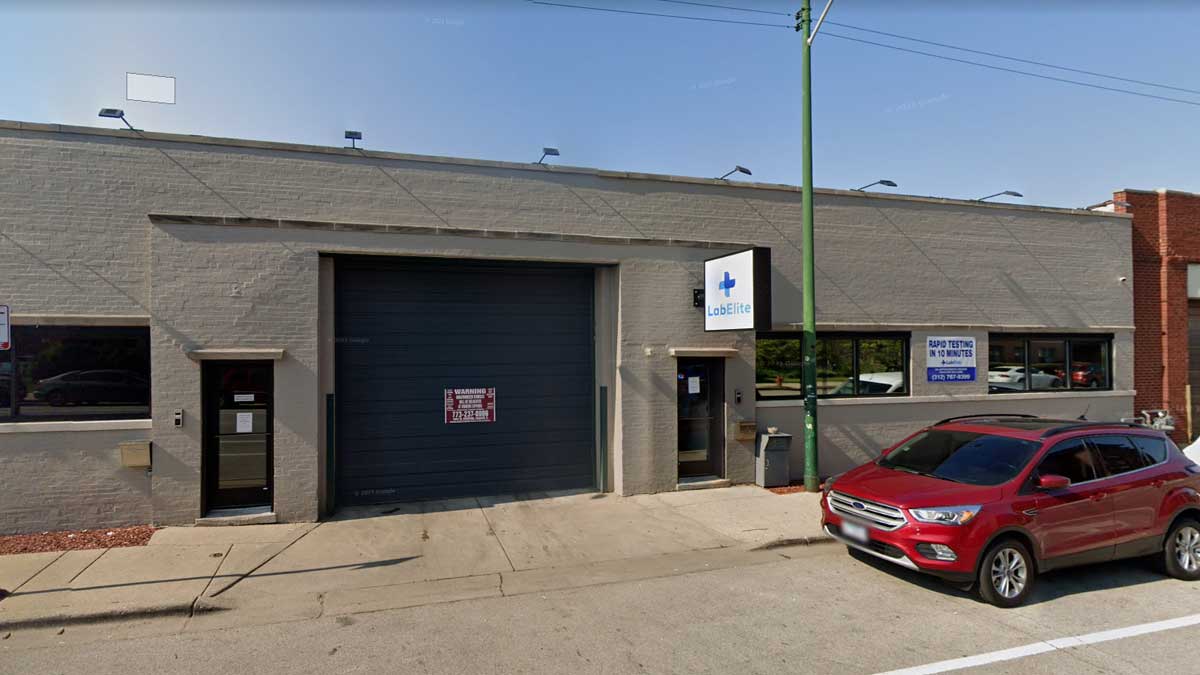 [CHICAGO, Il.] – (MTN) A January 2022 investigation into Chicago COVID-19 testing firm Lab Elite resulted in the federal indictment of Zishan Alvi, 44, of Inverness, Illinois, on ten counts of wire fraud and one count of theft of government funds.
The federal indictment alleges Alvi "knowingly devised, intended to devise, and participated in a scheme to defraud the government by causing Laboratory A to submit fraudulent claims and delivering inaccurate and unreliable test results to the public.  The fraudulent claims sought reimbursement for purported tests when Alvi knew that (a) Laboratory A had not performed a test for COVID-19; (b) Laboratory A had modified a test for COVID-19 such that the results were unreliable; and (c) Laboratory A already had collected payment from the individuals who purportedly had been tested."
On February 4, 2022, Malcontent News released its investigation into Lab Elite, co-owned by Nikola Nozinic and Zishan Alvi. Our investigation found that Lab Elite was stepping in to provide lab services at former Center for COVID Control and FCTS locations operating under the Testative brand. The Center for COVID Control closed while under multiple state and federal investigations, and Testative was closed by Northshore Clinical Labs when the company caught the attention of state and federal regulators.

Our investigation found that Nozinic and Alvi used a series of shell companies and acquired struggling testing firms to secure NPI and Clinical Laboratory Improvement Amendments (CLIA) numbers required to receive over $80 million in federal reimbursement for COVID testing through the HRSA Uninsured Program created by the CARES Act. According to the Testative website and our investigation, Lab Elite was providing lab services for pop-up testing firm Testative. A second investigation by Malcontent News, published on February 5, 2022, found that Testative sites in Delaware had "deficiencies including not having a CLIA number." The test sites were ordered closed by a Delaware judge and never reopened.
The indictment alleged "Alvi directed Laboratory A employees to falsely indicate in Laboratory A's records that COVID-19 tests had been performed for these individuals when Alvi knew that the test specimens had been discarded at his own direction and had not been tested. It is further part of the scheme that, in order to conceal the fact that tests were not performed, Laboratory A did not release positive COVID-19 results on specimens where tests were eventually performed because a purported negative result had already been released." 
"The charges, in this case, allege that the defendant disregarded public health concerns in favor of personal financial gain. Doing so by compromising taxpayer-funded programs intended to fight the spread of coronavirus was particularly reprehensible," said Acting U.S. Attorney Morris Pasqual. "I commend the work of our law enforcement partners who investigated this complex fraud scheme. Our office will relentlessly continue to bring to justice those who defrauded the government's pandemic relief initiatives."
Alvi is accused of redirecting federal funds "for personal expenditures, including for vehicle purchases and investments in stocks and cryptocurrency." The federal government is seeking the forfeiture of at least $6.8 million in allegedly ill-gotten gains, in addition to five luxury cars and funds from trade and investment accounts.
A promotional video created by Lab Elite showed multiple violations of United States Centers for Disease Control (CDC) lab and testing protocols. The video showed the door to the lab open to the reception area, no sinks or handwashing stations in the lab area, unmasked technicians, including one person in a designated BLS2 area, and people administering COVID tests without wearing eye protection and using ill-fitting masks that were not N-95 rated.
"The defendant defrauded the American people at a time when we were most vulnerable, in the midst of a global pandemic. This indictment shows that the FBI, along with our law enforcement partners, is continually working to keep Americans safe and uphold the Constitution as our mission demands of us," said Special Agent in Charge Wheeler.
Each count of wire fraud is punishable by up to 20 years in federal prison, and the count of theft of government funds is punishable by up to 10 years in federal prison.