Washington wrestling tournament Omicron super spreader event bigger than initially reported
Dr. Lindquist says, "This does not bode well to have an event this early with Omicron in Washington state."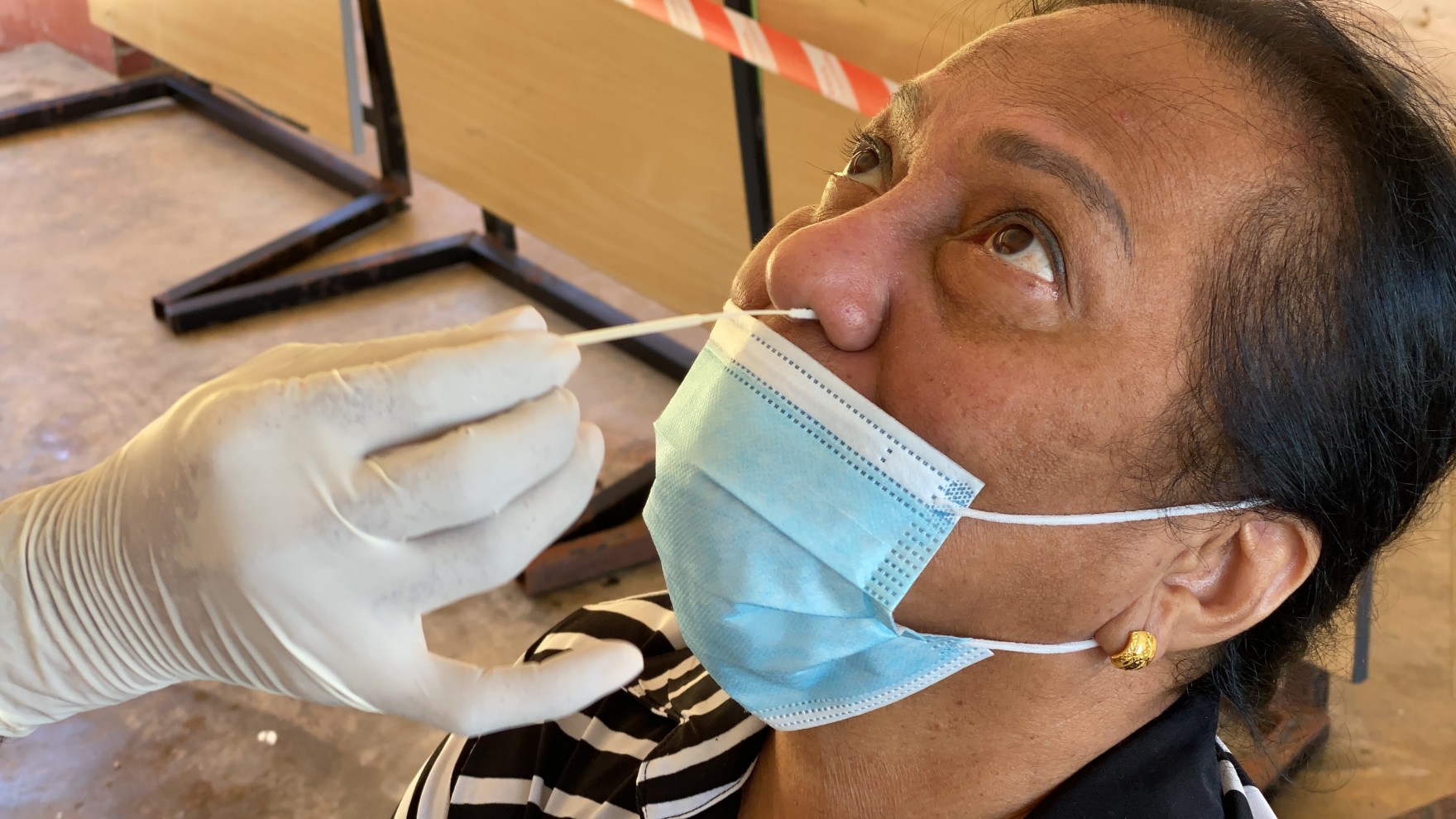 [OLYMPIA, Wash.] – (MTN) Dr. Scott Lindquist, State Epidemiologist for Communicable Diseases, Washington State Department of Health (WSDoH), reported that the number of COVID cases caused by the Dec 4. wrestling tournament super spreader events is significantly larger than previously reported.
"If you attended or participated, you should get tested," Dr. Lindquist told reporters during a morning media briefing.
The WSDoH reported on Wednesday that 80 to 90 COVID cases were connected to four youth wrestling tournaments in Yelm, Puyallup, Sumner, and Lacey. Dr. Lindquist said this morning that since the initial report they have identified "more locations" than what the state was aware of.

The confirmed cases are spread out across 11 local health districts across Western Washington and out to Yakima County. County health departments are in the process of contact tracing individuals and doing interviews. In a story on My Northwest, Dr. Jeff Duchin, King County health officer reported there was one known hospitalization.
Because the impact is spread out over a large area and involves 12 health departments, WSDoH doesn't have detailed information on vaccination status or how many participants and spectators have been infected. The number of new cases is expected to rise over the next 12 to 24 hours.
Dr. Linquist explained they have requested three to five samples of positive tests from each impacted county for genomic sequencing. The first three samples were positive for the Omicron variant. He added that this "clearly is an Omicron outbreak."
"I have a sense this will be very large and Omicron will play a big role in this," Dr. Linquist added.
Pictures and videos from the tournaments showed packed indoor gymnasiums with a handful of people wearing masks. Washington state guidelines would have required masks for all spectators, for unvaccinated athletes who presented a negative COVID test before the tournament and for all athletes not actively competing.
"This does not bode well to have an event this early with Omicron in Washington state."
A lot is still not known about the Omicron variant which has spread to 77 countries and across the United States just a month after being identified by South African researchers. Early data indicates it is highly transmissible, with multiple countries seeing a doubling of cases every one to three days. Over a dozen studies have found that Omicron is resistant to vaccines. Early data out of South Africa implies that vaccination is helping blunt the severity of symptomatic cases. Additional lab analysis, and anecdotal data out of Israel indicate boosters provide a significant increase in protection against infections.
Initial reports in late November that Omicron is "very mild" and wasn't resulting in hospitalizations were overly optimistic. According to the National Institute of Communicable Diseases, South Africa has over 7,600 hospitalized COVID patients on Dec. 16, up 258% since Nov. 11. The ratio of patients that require oxygen jumped up this week as infections are progressing. The National Health Service in the United Kingdom reported its first confirmed Omicron variant related death earlier this week.