Omicron variant 20% of Washington COVID cases
Cases are holding steady in Washington while leaders in Europe express growing concern over rapidly increasing hospitalizations.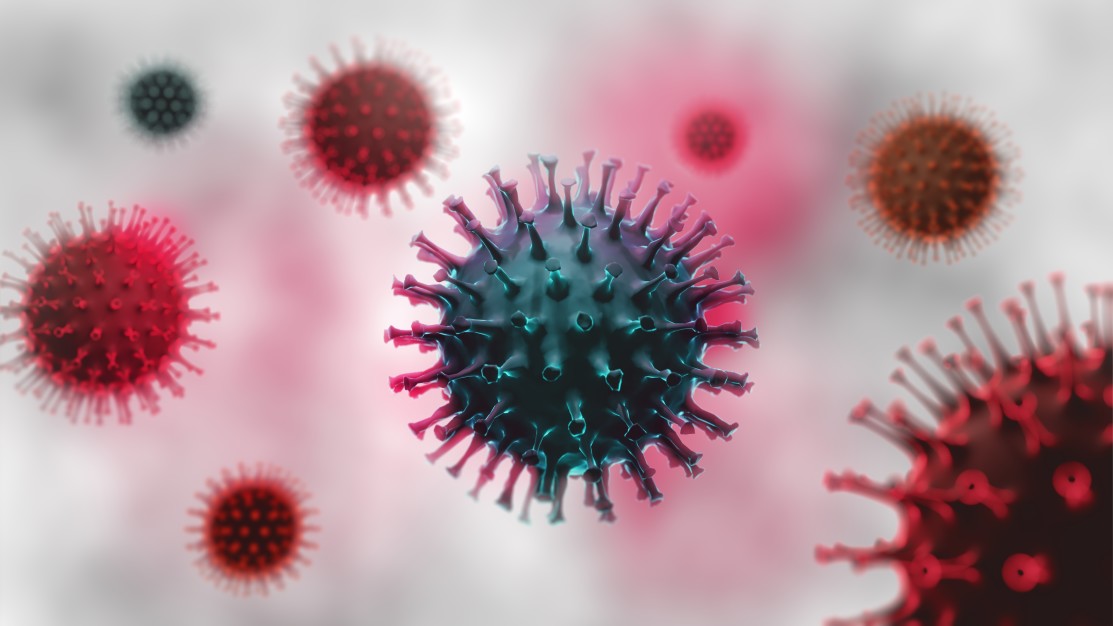 [SEATTLE, Wash.] – (MTN) Pavitra Roychoudhury, MSc, Ph.D., of the University of Washington Virology Division, reported 20% of tests samples submitted for genomic sequencing are positive for the Omicron variant. From Dec. 6 to Dec. 10, Omicron jumped from 1% to 20% of samples tested using an S Gene Target Failure (SGTF) test.
The Washington State Department of Health reported on Dec. 13, 75.3% of residents 12 and older are fully vaccinated. Multiple studies have shown that three months after vaccination, Pfizer, Moderna, and Johnson and Johnson had low neutralizing antibodies against the Omicron variant but enough of a secondary response to prevent severe infections. On Dec. 15, the WSDoH reported 1.48 million people of 3.3 million eligible had received a booster shot. Boosters doses have been shown to increase neutralizing antibodies and add additional protection.
| Percent of Total Population Fully Vaccinated | Percentage of Vaccinated People with Booster Dose | Total Population in Group | Average 7-Day New Case Rate |
| --- | --- | --- | --- |
| 70.00% or above | 33.67% | 2,343,250 | 72.1 |
| 60.00% to 69.99% | 30.67% | 1,669,300 | 93.6 |
| 50.00% to 59.99% | 28.79% | 3,339,300 | 87.4 |
| 40.00% to 49.99% | 25.62% | 268,975 | 76.5 |
| 32.70% to 39.99% | 31.51% | 151,850 | 102.6 |
7 Day New Covid-19 Cases per 100K average by Vaccination Rate for Total Population, Adjusted for Population by County, Booster percentage is based on totally fully vaccinated, not eligible, Average 7-day New Case Rate <25 normal, =>25 to 99.9 moderate, => 100, high transmission
Statewide, the 7 day moving average for new COVID cases was 84.1, indicating moderate coronavirus transmission across the state. Ferry and Columbia Counties are hot spots, while a surge in new cases in Garfield County was winding down.

On Wednesday, the WSDoH reported four super spreader events on Dec. 4, involving high school wrestling tournaments in Yelm, Puyallup, Sumner, and Lacey. Participants and spectators came from  Clark, Cowlitz, Grays Harbor, King, Kitsap, Lewis, Mason, Skagit, Snohomish, Pierce, Thurston, Whatcom, and Yakima Counties, and one school from Oregon.
Officials reported that 80 to 90 people had confirmed COVID cases so far, and they expect to find more infections. Infections were among vaccinated and unvaccinated individuals, and three genomic sequenced tests were positive for the Omicron variant.
On Tuesday, the U.S. Centers for Disease Control (CDC) presented two potential national scenarios in a closed-door media briefing. The first predicted a continued Delta surge followed by a smaller wave of Omicron cases spiking in the early spring. The second had Delta, Omicron, and Influenza surging simultaneously in January, potentially overwhelming hospitals.
Omicron has world leaders and health officials increasingly worried as cases surge around the globe. Seventy-seven countries and 36 states have confirmed cases.
In South Africa, over 7,300 people are hospitalized, an increase of 81% from a week ago, with cases exploding outside of Gauteng Province. The South Africa Department of Health reported 26,976 positive cases today, and the 7 day moving average jumped to over 23,000 – a new record.
The United Kingdom reported a single-day record for new COVID cases – 78,610. National Health Services leaders said 60% of all cases in London are the Omicron variant and 35% of cases nationwide. British prime minister Boris Johnson told reporters that cases of Omicron are doubling in less than two days.
"I'm afraid we're also seeing the inevitable increase in hospitalizations up by 10 percent nationally week on week and up by almost a third in London."
In a political blow, the conservative members of his party voted down stricter measures meant to curb the growing number of hospitalizations.
The European Centre for Disease Prevention and Control Rapid Risk Assessment from Dec. 15 issued a stark warning to the European Union members.
"Although current data on the severity of the infection associated with the Omicron [Variant of Concern] (VOC) remain limited, evidence to date raises concern that the Omicron VOC may be associated with a significant reduction in vaccine effectiveness against SARS-CoV-2 infection," the report stated.
"Even in the case of lower infection/disease severity with the Omicron VOC, a steep, exponential increase in cases caused by the Omicron VOC will result in a growing number of cases with severe disease. As EU/EEA countries are still facing the severe impact of the Delta VOC wave, a further rise in hospitalisations could quickly overwhelm healthcare systems."
Many pundits have rushed to declare Omicron as mild relying on abstracts, articles, and soundbites. Many doctors believe the early data is encouraging but caution against rushing to conclusions.
Several publications are quoting an article from the LKS Faculty of Medicine from the University of Hong Kong by Dr. Michael Chan Chi-wai, Associate Professor of School of Public Health and Principal Investigator, and Professor John Nicholls, Professor of Department of Pathology.
The research paper and study data have not been published and currently is under peer review. The article suggested that the Omicron variant can replicate 70 times faster in the lungs' airways when compared to the Delta variant, creating a higher viral load. Dr. Chan also suggested that Omicron may infect multiciliated cells found in the deep lungs at a slower rate when compared to the Delta variant.
Dr. Chan stressed that COVID infections are complicated, and only looking at the ability to infect lung cells was too narrow to reach a broader conclusion on severity. "It is important to note that the severity of disease in humans is not determined only by virus replication but also by the host immune response to the infection, which may lead to dysregulation of the innate immune system."
He went on to add, "By infecting many more people, a very infectious virus may cause more severe disease and death even though the virus itself may be less pathogenic. Therefore, taken together with our recent studies showing that the Omicron variant can partially escape immunity from vaccines and past infection, the overall threat from Omicron variant is likely to be very significant."
.