Two Men Connected to White Nationalist Hate Group Charged with Vandalism in Olympia
Patriot Front has been increasingly active nationally since the group formed in 2017.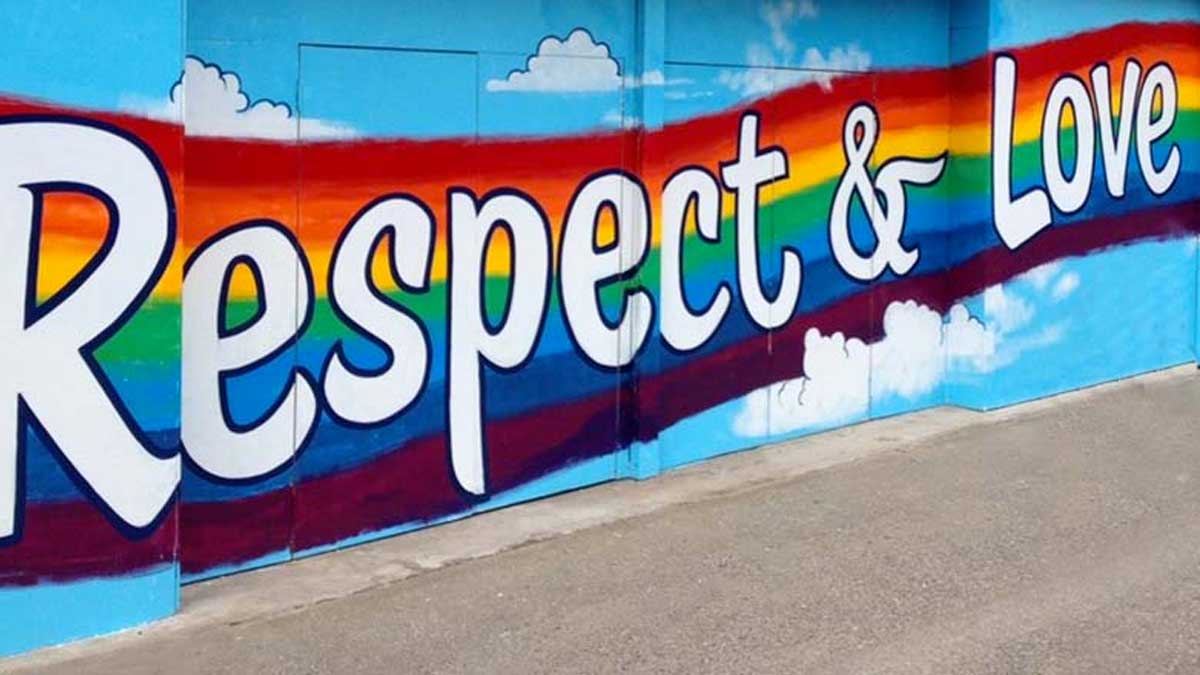 [Olympia, Wash.] – MTN – The City of Olympia Prosecutor's Office has announced charges against two men in connection to the October 16, 2021, vandalization of the "Respect and Love Olympia" mural that fronted the former Griswold's Building on 4th Avenue in downtown Olympia.
Colton Michael Brown, 23, of Ravensdale, and Spencer Simpson, 20, of Ellensburg, have been charged with a misdemeanor crime of Aiding and Abetting Graffiti. The pair are accused of defacing the rainbow mural and community statement against hate. Brown is the Pacific Northwest Network Director of Patriot Front, which has been recognized by the Southern Poverty Law Center as a white nationalist hate group. Simpson is also a member.
The Olympia Police Department has been investigating the crime and made use of community information and open-source social media and websites to help identify those involved in the vandalism. This led to the charges against the two men.

Patriot Front began in late 2017 as a splinter group of the violent fascist organization Vanguard America, which fractured after it was tied to Charlottesville car attack murderer James Alex Fields. Its 22-year-old leader, Thomas Rousseau, lives in the group's current headquarters in Haslet, Texas, where he leads the Neo-Nazi organization.
The group Unicorn Riot released video, audio, and pictures in January 2022 after a data leak exposed 400GB of data about Patriot Front. The information suggests that Brown goes by the name "John WA" in his online presence and in communications to other Patriot Front members.
This isn't the first brush with the law for the duo, who were among 31 members of the hate group arrested in Coeur d'Alene, Idaho on June 11, charged with conspiracy to riot, a misdemeanor. Prosecutors allege the group planned to force confrontations at a gay pride event in the lakeside Idaho panhandle community.
The plan was foiled when a person alerted police after they saw the group loading up into the back of a U-Haul truck like, "a little army," according to local officials. Area police stopped the U-Haul truck within sight of the festival. During the search of the suspects and the box truck, police found smoke grenades, shields, batons, and other tactical gear.
Patriot Front members were active in Kirkland from 2018 to 2021. Social media users first started sharing images of flyers posted across the city in October 2018. In 2019, members tossed flyers in plastic baggies with a rock as added weight into residents' driveways in the Highlands neighborhood. Stencils and stickers appeared sporadically through early 2021. No one was ever identified or charged in any of those incidents.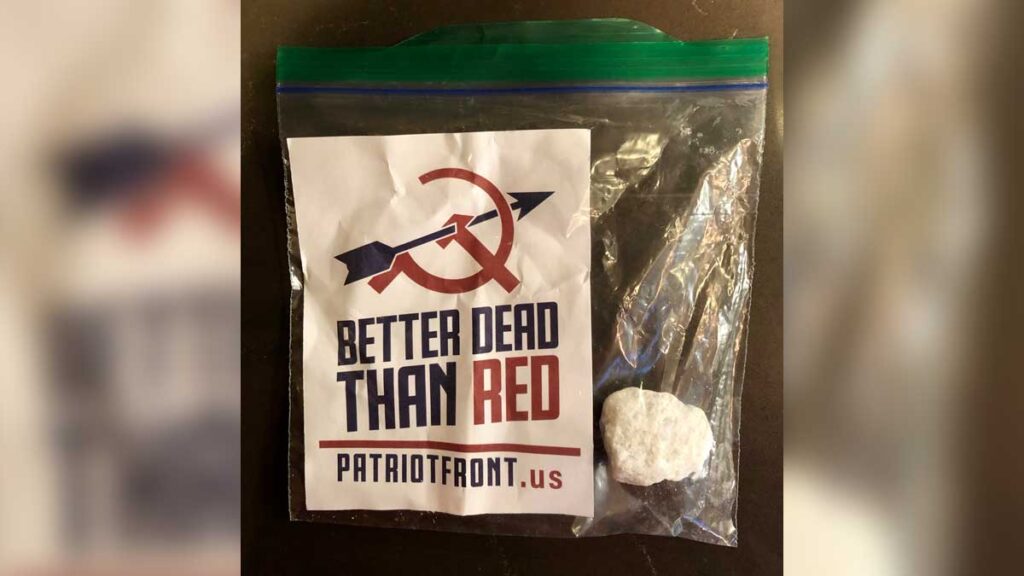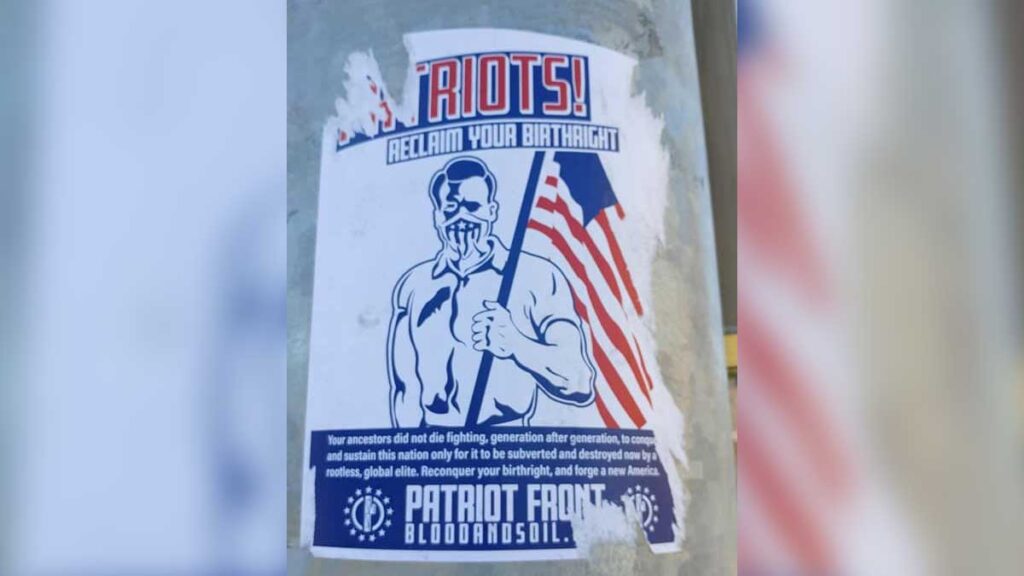 "I appreciate the work of the investigators, and the community members who stepped forward to assist in the investigation," said Olympia Police Chief Rich Allen. "Acts like these have no place in Olympia. We will always investigate these kinds of incidents, and we will always work to hold those responsible to account in a court of law."
Brown and Simpson will be arraigned on their charges on July 13, 2022, at 8 a.m. in Olympia Municipal Court. The work of identifying others involved in the vandalism is ongoing. After Olympia, the pair are expected to be in court in Idaho on August 22, 2022, to face their conspiracy charges.