BREAKING: King County residents are urged to prepare for the largest COVID wave to date
Seattle will be one of the first cities in the United States to face the full force of the Omicron COVID variant.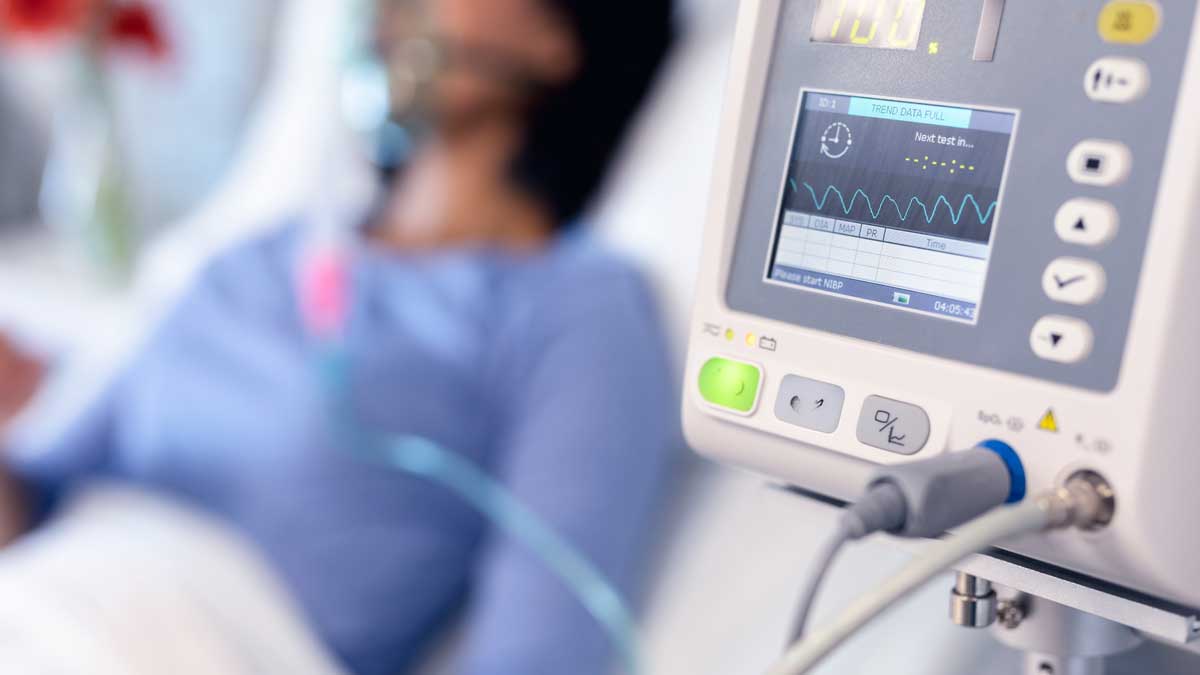 [SEATTLE, Wash.] – (MTN) A forecast created by Trevor Bedford, Ph.D., an Associate Professor, Biostatistics, Bioinformatics and Epidemiology Program Vaccine and Infectious Disease Division, at Fred Hutchinson Cancer Research Center, projects that King County will reach record levels by Dec. 22.
In a press conference on Friday, Dr. Jeffrey Duchin, Health Officer, Public Health Seattle & King County said, "The Omicron outbreak we've been talking about is no longer theoretical. It is real and it's here."
Dr. Duchin shared the current situation in King County, adding that UW Medicine is finding 40% of tests are positive for Omicron and new COVID cases are up 50% since Thanksgiving.

Dr. Santiago Neme, MD, MPH of UW Medicine expressed concern over the number of patients already in Washington hospitals. "Our numbers for COVID infected patients have decreased," Dr. Neme, said, "but we have been operating at a full or over full capacity for several months in many areas of the state."
"Any increase in hospital rates or utilization will be pretty challenging for us and very concerning."
Dr. Duchin added that In King County, hospitals are already caring for twice as many patients as before the start of the Delta wave in August.
Bedford told reporters that the Seattle-Bellevue area would be one of the first cities in the United States to experience widespread Omicron infections and the area was only "a few days" behind London. "New York City is ahead of Seattle and Rhode Island is as well," he said. But he added this may be due to Seattle having "great S gene drop out data." S Gene Target Failure (SGTF) is a faster way to identify a likely Omicron variant infection from a positive COVID test. Genomic sequencing is required to make an absolute determination.
Dr. Alexander L. Greninger M.D., Ph.D., M.S., M.Phil., assistant director of the UW Medicine Clinical Virology Laboratory told reporters that sequencing has a 5 to 7 day lag time.
"The number of samples coming into the labs are as high as we've seen during the pandemic, yesterday and the day before," Dr. Greninger added. The UW Medicine Virology Lab has sequenced about 100 samples, and "98 or 99" were positive for Omicron.
The model was created using genomic sequencing data of positive COVID tests, and information on transmission rates from other countries such as the United Kingdom and South Africa. Bedford estimated Omicron cases were doubling in King County every 2.2 days, which is supported by reports from the University of Washington Department of Virology. If the forecast is accurate there could be 2,100 Omicron cases on top of 500 Delta cases in King County by Wednesday. That would far exceed the record number of daily new cases during the fifth wave, and the doubling would continue every one to three days into January.
"Omicron is an airborne disease like Delta and spreads easier indoors, and is a lot more contagious," Dr. Duchin said, adding, "We do not yet have a clear picture on severity."
To prepare for the coming wave the message was clear, "The single most important thing you can do is to get vaccinated and boosted even if you've had a prior infection," said Dr. Duchin, "but vaccination alone won't stop the spread of Omicron."
King County Health said we need to take advantage of as many layers of protection as we can. That includes wearing tight-fitting N-95, KN-95, or KN-94 masks indoors. The public should avoid crowded indoor spaces, especially if people are unmasked and there is poor air circulation. If anyone feels sick, they should get tested for COVID and stay home to help blunt the spread.
"If you do gather please do safely as possible," Dr. Duchin appealed. "Limit the number and size of gatherings. Avoid crowded indoor spaces. Do a rapid test on the day of the gathering. Gatherings will be better in large outdoor places or indoor with open windows and doors."
Dr. Duchin also recommends avoiding travel, especially to areas with high COVID transmission rates. He added that King County has not closed the door on further public health safety measures, but does not plan to add additional measures beyond the guidelines already in place.
The panel stressed that the severity of illness caused by Omicron is still not known. "My read on severity is still difficult – a large portion of infections are both breakthrough and reinfections," Bedford told reporters. "It may well be the case that Omicron is intrinsically less severe than Delta, but we don't know. What matters is how many cases do we get and what fraction of those cases require hospitalizations. That is going to be a very large number of cases, severity is not clear enough to know if it will be very bad, bad, or not so bad."
When asked about breakthrough cases among the vaccinated, Dr. Greninger said, "Moderna and Pfizer are significantly better than Johnson & Johnson."
"Serious infection is the most important," added Dr. Duchin. "Meaningful protection against serious infection, hospitalization, and death will protect many of us in vaccinated communities."
In King County, 160,000 people 12 and older remain unvaccinated and 250,000 have only had a single dose. According to the Washington State Department of Health, about one-third of fully vaccinated King County residents have received a booster dose.
Public and private employers were urged to start contingency planning now to prepare for staffing shortages. "We need to prepare for a large wave of people becoming ill quickly together," added Dr. Duchin. "We will try to get guidance so we can get people back to work as soon as possible but plan for 'large scale' absenteeism.
Public testing sites for COVID will remain open through the holiday season except on Christmas and New Year's Day. When asked what to do if you need a test on Christmas or New Year's, Dr. Duchin recommended using a home test versus going to a hospital emergency department.
When asked about the rest of the United States, Bedford didn't provide an optimistic picture. "Expect things to light up across the United States shortly – first in the cities and then rural areas."
Looking ahead to the future, Bedford shared that the models he created in the fall have changed significantly due to the Omicron variant.
"Omicron makes things 'significantly worse.' I'm quite worried in nine months we will have both Omicron and Delta circulating," adding, "Omicron will not get us out of this."