COVID Variant BA.5 is Becoming the New Dominate Strain in Washington
Washington hospitals are already near capacity as the number of COVID patients increases.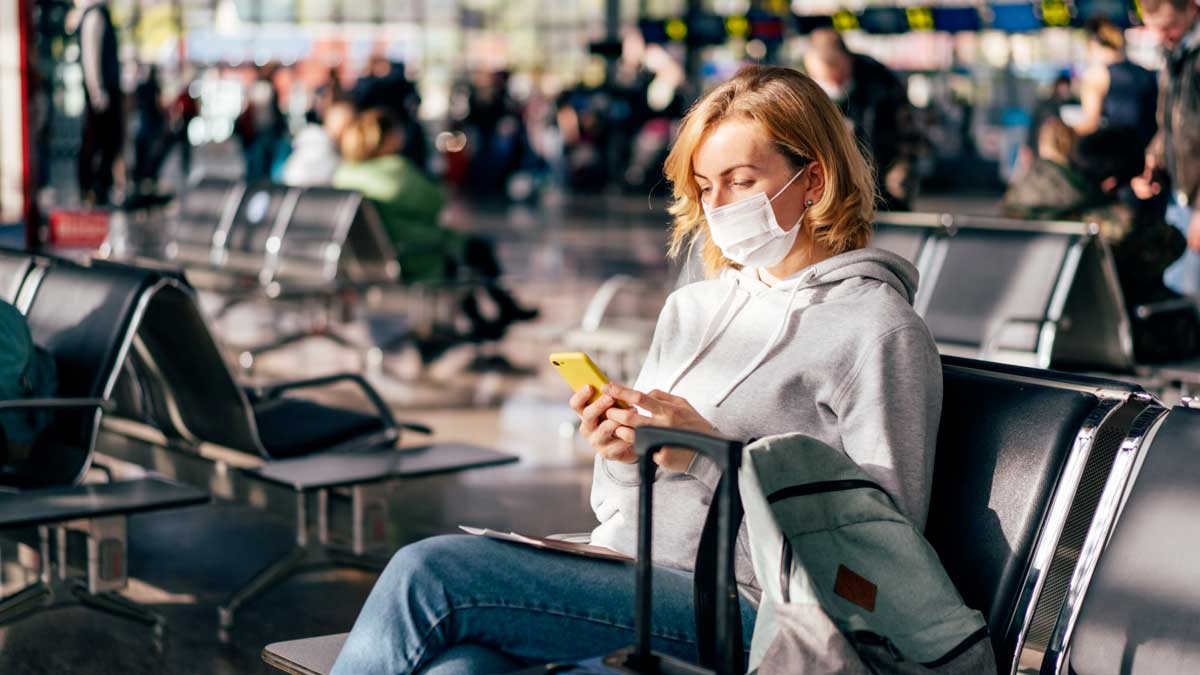 [KIRKLAND, Wash.] – (MTN) Health officials and epidemiologists are sounding the alarm about the latest COVID variants, BA.4 and BA.5, spreading across the United States and quietly driving up hospitalizations at an alarming rate.
COVID BA.5, and its close cousin BA.4, not only share mutations with the highly infectious original Omicron strain but has some of the mutations that caused the Delta variant to attack the deep lung tissues and additional adaptations that escape an immune response, including memory T cells. Data out of South Africa for BA.4 showed the R0, a measure of how easily a contagious disease can spread, was 18.6, with a real-world R0 of 10.0 to 12.0.
Previous variants including the original Omicron strains required 15 to 60 minutes of close contact to build up a viral load to cause an infection. The new strains, which represent 40% of new cases in Washington state according to the University of Washington Virology Lab, can be passed along through casual contact. Although masks are not required by regulations anywhere in the United States, healthcare professionals are urging people to mask up again. Including those who had previous infections and the vaccinated.

The current vaccinations are based on the original strain of COVID, which has since mutated tens of thousands of times, producing five major waves that swept the planet. Alpha, Delta, Omicron, Omicron BA 2.12.1, which caused a spike of new cases in Washington in late May and June, and now Omicron BA.5. Each mutation has adapted to bypass our immune systems and therapeutics. COVID variant-specific boosters are expected to be available in the fall.
It is a common belief that viruses always get weaker when they evolve, but that isn't true. COVID, SARS, and MERS are all part of the coronavirus family which includes the common cold. SARS has a mortality rate of 1% to 2% while MERS, which evolved from SARS, has a mortality rate as high as 40%. While a common cold could be equated to a lazy housecat, COVID is closer to a male lion and MERS would be akin to a pack of starving lions. Cats and lions are felines – a scratch from a cat hurts while a scratch from a lion can kill. COVID lies between SARS and MERS.
The ability to spread easily isn't the only evolution in BA.5 that has the medical community so worried, pre-print studies show it can evade all forms of previous immunity. Many people who had never caught COVID fell ill in May and early June, with a spike in BA.2.12.1 cases. Before BA.5 became the new dominant strain, a recent infection offered on average five months of enhanced immunity, but BA.5 is infecting people who had COVID just weeks earlier. Although other strains could evade front-line defenses, memory T cells weren't fooled. Many who had previous infections or are vaccinated had mild symptoms that didn't require seeing a doctor or hospitalizations. Data indicates that isn't the case for BA.5, which can slip past the secondary immune response.
In Washington, new case rates are similar to the end of December, when the Omicron surge brought regional hospitals to their knees a few weeks later. Experts believe the case rate is much higher due to widely available home tests which go unreported, the end of COVID testing for international travel, and most employers dropping frequent COVID testing requirements. Fewer mild and asymptomatic cases are being captured. In San Francisco, wastewater data shows that COVID-19 has quietly spread at a faster rate than earlier spikes.
According to the Washington State Department of Health, area hospitals are already strained, in a situation eerily similar to December 2021. Statewide only 8% of acute care beds and 10% of ICU beds are available. Twelve percent of acute care patients have COVID, while ICU occupancy remains at a manageable 7%. A common question is if someone is hospitalized "with" COVID or "due" to COVID, but the point doesn't matter. A patient that has COVID has to be treated differently and requires more attention, which saps already thin medical resources.
So far, the number of patients on ventilators remains far lower than in previous waves. While immunity to prevent symptomatic infection has declined significantly, protection from severe COVID symptoms appears to be holding.
As with previous waves, people 18 to 34 have the highest case rate while those 65 and older have the highest hospitalization rate. Officially, only three counties in Washington don't have a "high transmission rate" for COVID.