Man Who Allegedly Threatened U.S. Rep. Pramila Jayapal Released without Charges
Seattle police didn't file required paperwork with King County Prosecutors in time to continue to hold Forsell.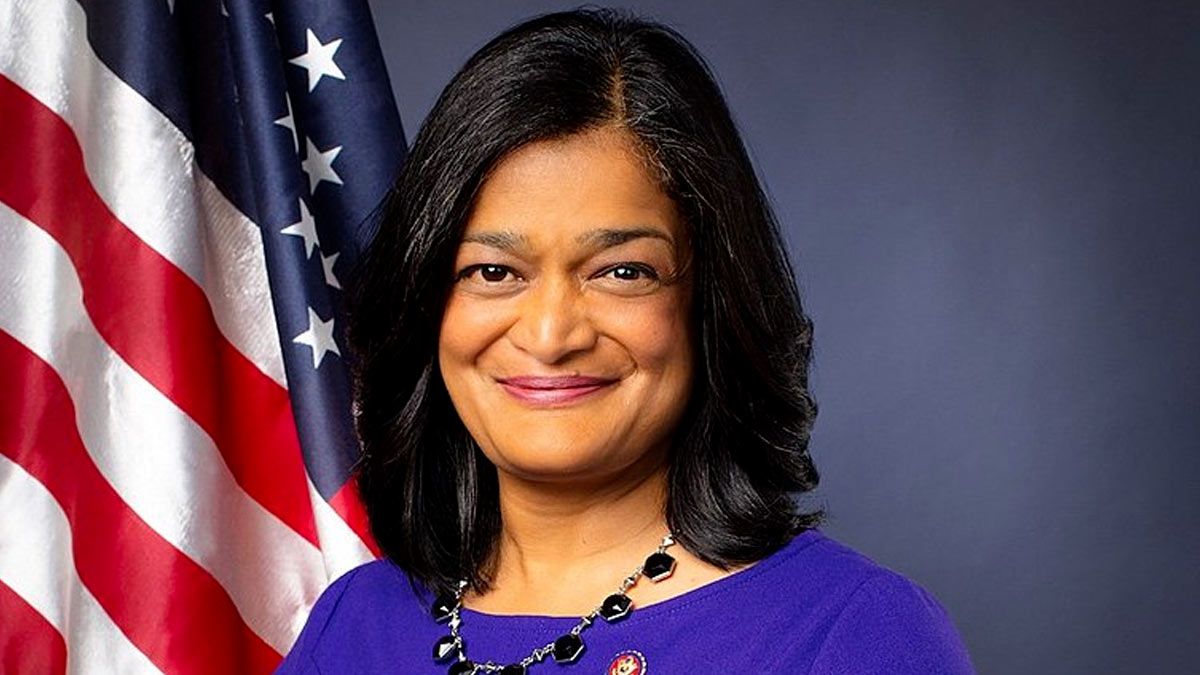 [SEATTLE, Wash.] – (MTN) Brett Allen Forsell, 48, was released from King County Jail late on Wednesday without being criminally charged or having to post bond after the Seattle Police Department failed to file their findings of fact with King County Prosecutors for any alleged crime within the Constitutionally required 72 hours.
King County Prosecutors were expecting to receive the required paperwork from the SPD, but the paperwork was never submitted.
Within the Bill of Rights, the Fifth Amendment states, "No person shall be held to answer for a capital, or otherwise infamous crime, unless on a presentment or indictment of a grand jury." Two Supreme Court of the United States rulings, McNabb v. United States (1943) and Mallory v. United States (1957), created what many call the "72 hours rule."

Federal Rules of Criminal Procedure Rule 5(a) states that defendants must be brought before the court "without delay," which is defined as 48 to 72 hours. No time on Saturday, Sunday, or holidays counts toward the requirement to file charing papers with the court, and exceptions can be made if a judge isn't available. In Washington, Rule 3.2.1 states, "Unless an information or indictment is filed or the affected person consents in writing or on the record in open court, an accused shall not be detained in jail or subjected to conditions of release for more than 72 hours."
Forsell denies he threatened Jayapal, brandished a weapon, or made racist comments. SPD claims that a follow-up investigation supports the man's version of events, but the investigation continues. Seattle Police did not respond at press time on why there was a discrepancy in the arresting officer's report and the follow-up investigation.
The Seattle Police Department requested an extreme risk protection order be filed against Forsell, which will require him to give up all firearms prior to a review, typically 14 days after the court authorizes the protection order. Forsell's weapons will be returned if the court determines that he isn't an extreme risk. If Forsell does not show up for the hearing or the court determines he is an extreme risk, the order is automatically extended to one year.
Forsell admitted to police that he had been driving past Jayapal's house multiple times over the week before his arrest, yelling obscenities and taunts.
King County Prosecutor's Office spokesperson Casey McNerthey released a statement.
"The recent incident outside Rep. Pramila Jayapal's Seattle home is disturbing and unacceptable. In a time of increased political violence, security concerns against any elected official should be taken seriously."
"The suspect's alleged language and actions, coupled with his possession of a concealed weapon, deserve the full attention of the justice system. Presently, the investigation is ongoing, and our office is working with police investigators to make sure we understand the full extent of the suspect's actions to build the strongest case possible."
On July 9, Seattle police reported they were called to Jayapal's home after multiple reports of a person driving by her home and yelling obscene and racist statements. A neighbor also called 911 reporting that someone may have fired a "pellet gun," displaying a weapon.
Forsell was arrested in the middle of the street, possessing a handgun within his waistband. A witness told investigators they heard Forsell yelling, "Go back to India," and "I'm going to kill you," driving by the congressperson's house three times.
Jayapal is the first Indian-American woman elected to the House of Representatives and heads the Congressional Progressive Caucus.