Former Seahawks player Chad Wheeler has a violent past
Records reveal Wheeler was taken into custody in 2015 while he was playing for USC.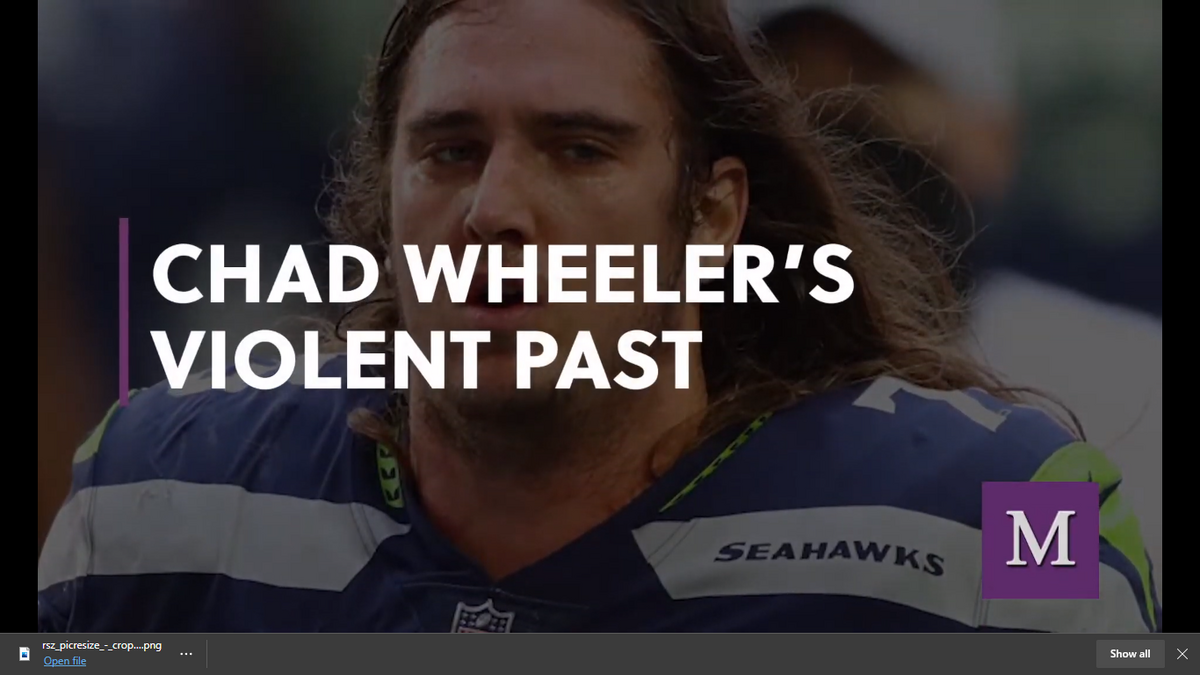 From Malcontentment Happy Hour, February 11, 2021
Records show Wheeler was shot with beanbag rounds in 2015 in response to a domestic violence report
[SEATTLE] – (MTN) Former Seattle Seahawk player Chad Wheeler remains out on $400,000 bail for a savage domestic violence attack last month. Records show that this isn't the first time Wheeler has committed domestic violence, and his mental illness was used as a defense.
The Los Angeles Times reported that in December 2015, while Wheeler was the starting left tackle at USC, police were called after he punched walls and windows, and barricade himself in an apartment with a 20-year-old woman and her son. Ignoring police instructions, law enforcement officers had to fire bean bag rounds at the 6'7″ tall, 315-pound wheeler to subdue him. He was detained by police and then taken to a hospital for psychiatric evaluation.
Alleah Taylor in an exclusive interview with CBS This Morning, shared by Malcontent News, told a harrowing tale of the attack that has left her with metal plates in her body and with a closed head injury. In the interview, she described pleading for her life and with an out of control Wheeler.

The NFL has struggled to address the organization's handling of domestic violence among its players, with uneven enforcement of the code of conduct. Both the Seattle Seahawks and NFL expressed empathy for the victim Taylor while taking a softer approach on Wheeler in part because his contract with the Seahawks ended on December 31, 2021.
If you are experiencing domestic violence you can visit the National Domestic Violence website, or call 800-799-SAFE (7233). If you do visit their site or make a call, be sure to clear your browser and call history for your safety.
David Obelcz contributed to this story.