Omicron COVID Variant Keeps Evolving, Transmission Rates Increasing in Washington
Fifteen Washington counties are advised to mask up due to new cases and increasing hospitalizations.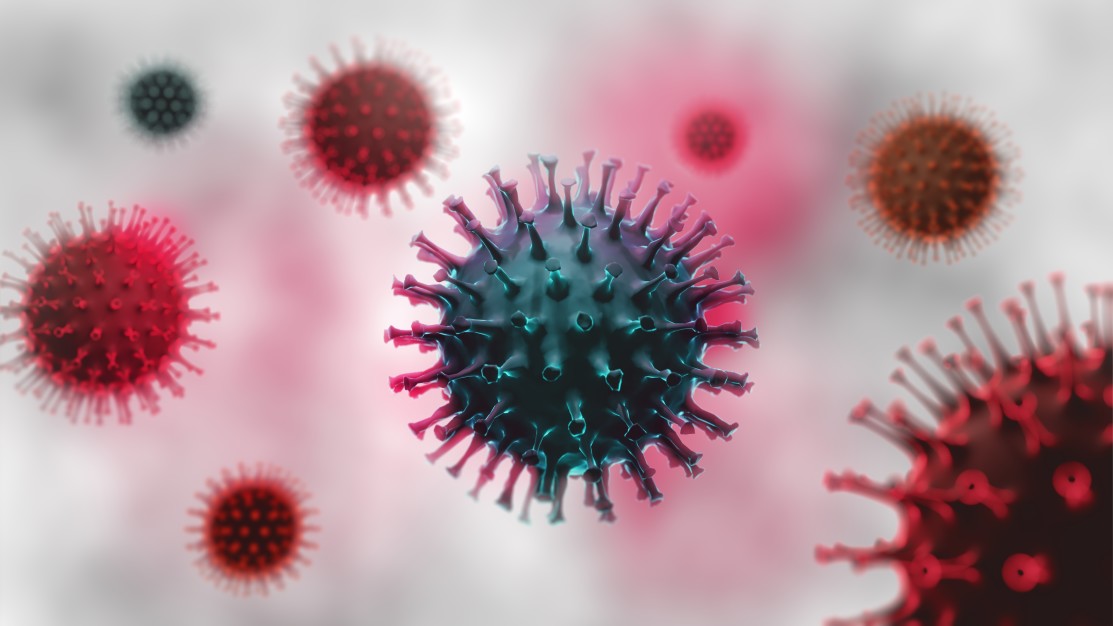 [OLYMPIA, Wash.] – (MTN) Using the Centers for Disease Control and Prevention's (CDC) updated criteria for measuring the impact of COVID in a region, 15 Washington counties currently have high community levels of COVID-19. In March, the CDC changed the criteria for defining low, medium, and high to a formula that evaluates new cases, new hospital admissions, and the percent of in-patient staffed beds treating COVID-infected patients.
The University of Washington Virology Lab reported on Monday that test positivity was 15.4% from an Independence Day holiday reduced sample set. The rapidly evolving Omicron variant of COVID has eliminated the tidal waves of new cases that came in spikes every four to six months to a steady but controllable flood.
On November 28, 2021, the first Omicron cases were detected in Washington. A series of superspreader events over the weekend of December 4 in southwestern Washington spread new Omicron cases to 14 counties in less than ten days. By mid-January, Washington hospitals were on the precipice of moving to crisis standards of care.

The Omicron BA.2 variant was detected at the end of January and less than two months later had replaced the original Omicron strain accounting for 84% of new cases. However, on June 12, BA.2 was down to 17% of new cases. The BA.2 variant was replaced with the highly transmissible vaccine and prior immunity resistant BA.2.12 strain, which is already being replaced by BA.5.
Omicron BA.5 is a very vaccine and prior infection immunity resistant variant with similar genetic mutations to the Delta strain. The original vaccines remain effective at preventing hospitalization and severe illness but are offering diminished protection from catching COVID. Prior COVID infections, even from Omicron strains, provide little immunity to the new strains, especially BA.5.
Although the number of people infected by COVID is increasing, the number of deaths remains low due to many people's broad baseline immunity. Researchers are still trying to understand the impact of long-COVID, defined as experiencing COVID systems or COVID-related complications more than 21 days after infection. It is estimated that 20% to 33% of people infected by coronavirus experience long-COVID. Symptoms can range from "COVID toe," the loss of taste and smell, to debilitating migraines, joint pain, and fatigue.
Fifteen counties in Washington are feeling the sting from high community transmission of coronavirus, new hospital admissions, and the percentage of hospitalized patients with COVID. Asotin, Chelan, Clallam, Columbia, Douglas, Ferry, Grant, Grays Harbor, Lewis, Lincoln, Pacific, Pierce, Spokane, Thurston, and Walla Walla Counties have been advised to take increased protective measures, including wearing masks indoors.
King County didn't make the list, but 4,900 people are being tested for COVID daily, and 20.2% of those tests return positive. The figure is artificially high compared to last year when home testing wasn't widely available, and international travel required a negative PCR test. Additionally, many employers require repeated negative PCR tests in some job fields. Today, most PCR tests are only given to people suspected of having symptomatic COVID and to frontline healthcare workers with recent close exposure.
More troublesome is daily new hospital admissions for COVID cases have climbed to 25 a day in King County, a 54% increase from last week. Hospitalizations are a lagging indicator, spiking two to four weeks after a new case surge.
Many area hospitals are once again at or over capacity. A combination of acute staffing shortages, a return to everyday life, increasing accidents and work-related injuries, and hundreds of patients who can't be released from the hospital because there aren't enough transitional and long-term care facilities, has created a perfect storm. The bump in new COVID cases is adding to the problem.
COVID transmission remains low in outdoor, open-air settings. A driver of the increasing number of new COVID cases and hospitalizations has been the region's cool and wet non-existent spring, keeping people indoors and windows closed. Even with the first days of summer here, the high temperature in Seattle struggled to reach 58 degrees on July 3rd.
While BA.5 is on track to become the next dominant strain in Washington, a new strain is already taking over on the other side of the planet. Omicron BA 2.75 was sequenced in India and is rapidly spreading across the region.