The east coast vs west coast politics of the street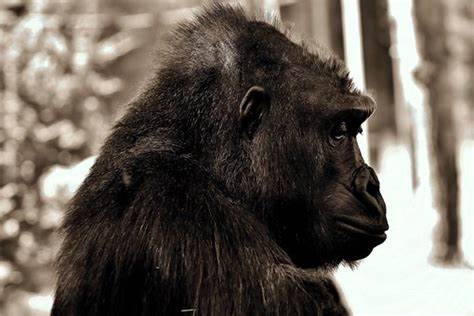 TL;DR
1) NYC doesn't live up to its reputation as heartless, dangerous, and dirty
2) Homelessness is in the darker corners of the city
3) Seattle's live and let live policies and lack of law enforcement has created a different environment
4) NYC doesn't have human feces, used needles, stolen bike parts, and middens lining the streets and sidewalks
5) What Seattle is doing is not working
6) We need a leadership change in King County/Seattle
7) Think about it
I am trying not to turn this into a shower thoughts blog with so much awfulness that continues to happen – so I will try to behave.
I'm in NYC for part of the week, and the Malcontentment Happy Hour will be on the road, relatively low production, and shot from California. So stay tuned for that. I've observed some things and have had these thoughts rolling around my head since my last business trip.

On my last trip, I asked the question – where should I jog after dark? The response was, "on Manhattan? Anywhere you want." I was quite surprised by this response. I've jogged or walked from my hotel in NoMad to 78th heading north, past Soho to the south, through Greenwich Village, Times Square, large parts of Central Park, Hell's Kitchen, Chelsea, Korea Town, Garment District, Alphabet City, and tomorrow I'll add Tribeca to the route. I can't say I've been to every inch of Manhattan, but I've covered a lot of asphalt and concrete. I've run after dark and in the early morning hours on empty streets, and I've run through congestion and crowds during the evening commute. I've run through commercial districts, empty urban canyons of finance and commerce, and past old apartment buildings and brownstones.
Several things stand out to me. First, I have never felt unsafe. I have never had the hair stand on the back of my neck, keep an eye on that person, unsafe. Next, I've never seen a used needle on the sidewalk, or in a restroom, or anywhere — not one. I've never had to dodge human waste or animal waste for that matter. Police presence is high; there is the perception that the police are everywhere or just a moment away.
On Sunday as I was running in the Madison Park area in the early morning hours, I was surprised at the lack of homelessness. That isn't to say there isn't any homeless in Manhattan. That would be a Huckabee-Sanders grade falsehood. I see the homeless and their cardboard encampments under the scaffolding and corners of buildings. As I ran up one street I could see in the distance the top of tents; white tops lined up in an empty lot. Ah-ha! Here is a homeless encampment. But it wasn't one. It was an outdoor antique market that sets up in the lot every Sunday. It was then it struck me like a hammer. Seattle is one screwed up the city.
New York City has plenty of homeless in it, and they have more places to hide in the darkest corners. In the subway tunnels among the fumes, the damp, and the rats, the homeless call the edges of the tunnels and abandoned lines home. They are there. I have seen an Asian man who looks far beyond his years sitting on 6th on the same piece of cardboard for the last two days. His head slumped down, barely awake and aware. He looks and acts like an opioid addict. It is there, and you don't have to squint to find it.
But I had this realization in my brain where I have been conditioned to watch for large tent encampments and/or derlict RVs and that I now have to be more aware. More aware for human waste on the sidewalk, needles lurking on the edges, or disturbed individuals lurking in the corners. I see the top of tents in a city, I immedidately assume homeless encampment. Again, I am not saying that New York and the boroughs don't have them, I have yet to stumble on one. But one doesn't have to move that far from Pike Place Market, or Pioneer Square, or Capitol Hill, or other tourist meccas in Seattle to find tent encampments and the piles of trash, stolen Lime bike parts, human waste and needles. So many needles – and it makes me sad for my adopted home.
On that same Sunday, there was another man just outside of a pharmacy talking loudly. Homeless and mentally ill, an old man, a Brooklyn Jew was talking to him. Trust me, one, I'm Jewish so I can stereotype, two this old man was a walking stereotype with the accent alone. He knew the homeless man's name; he knew he took medication; he asked him if he was still taking his meds. He wished him well. The homeless man continued to talk loudly about Jesus and how he'll care for him. Here was compassion, and patience, and grace, in a city that most believe lacks all of the above. Maybe the moment was well timed, but in Seattle I find that because the city and county leadership is doing what seems like all the wrong things, the good will is erroding all around us.
The policies of Rudy Guilliani tested Constitutional boundaries – I won't drift into shower thoughts with my view on Guillani, it isn't as blunt as you may think. The harsh reality is the crackdown he implemented and the policies of near-zero tolerance on any crime no matter how petty has had a positive impact. New York's crime rate is at and has been at historical lows. The city doesn't tolerate BS is the most simple way to put it. Remember, this is a city largely filled with liberals with a liberal mayor and a liberal governor, but has a very centrist policy on law enforcement. It sure isn't perfect, Riker's Island and the Tombs are finally going to be closed, an ill-managed, under-funded, horror of constitutional violations.
The stark contrast to Seattle and the city's problems is impossible not to notice. Seattle seems to believe that compassion is live and let live. That and resistance to any program perceived to be big government or might infringe on perceived rights. I can't let this thought go. Would I jog through Pioneer Square at 11 PM? Or at 6:30 AM on a Sunday? How about Belltown on a random drizzly Monday at 9 PM? I'm not saying that New York is crimeless, and maybe I'm being blissfully ignorant and pushing my luck on being mugged or worse. Hell, I've been harassed by teenagers on Lake Washington Blvd. jogging at night (keep it classy Kirkland) – and more than once. Caught with 3 grams of fentanyl? In Seattle you walk. Literally. Let that sink in. 18% of cases referenced by police to the prosecutors office go to prosecution. Let that sink in.
What I do know is the city where I live is a hot steaming mess of used needles, human waste, and tent encampments. The problems are getting worse, not better. In some ways, Seattle is still cleaner than New York. It's hard to explain but New York has many rough edges to it. I just believe more and more that our elected officials in Seattle and King County have let us down and it is time for a change. What we're doing for homeless and poverty? It isn't working. New York, on the surface at least, seems to have built a better mousetrap.

Like, Share, Follow, Support