Tom Brady, Colin Kaepernick, Aaron Rodgers – the NFL "woke cancel culture" Covidgate crisis
Brady was suspended 4 games for cheating, Kaepernick was black listed for protesting, what will happen to Rodgers?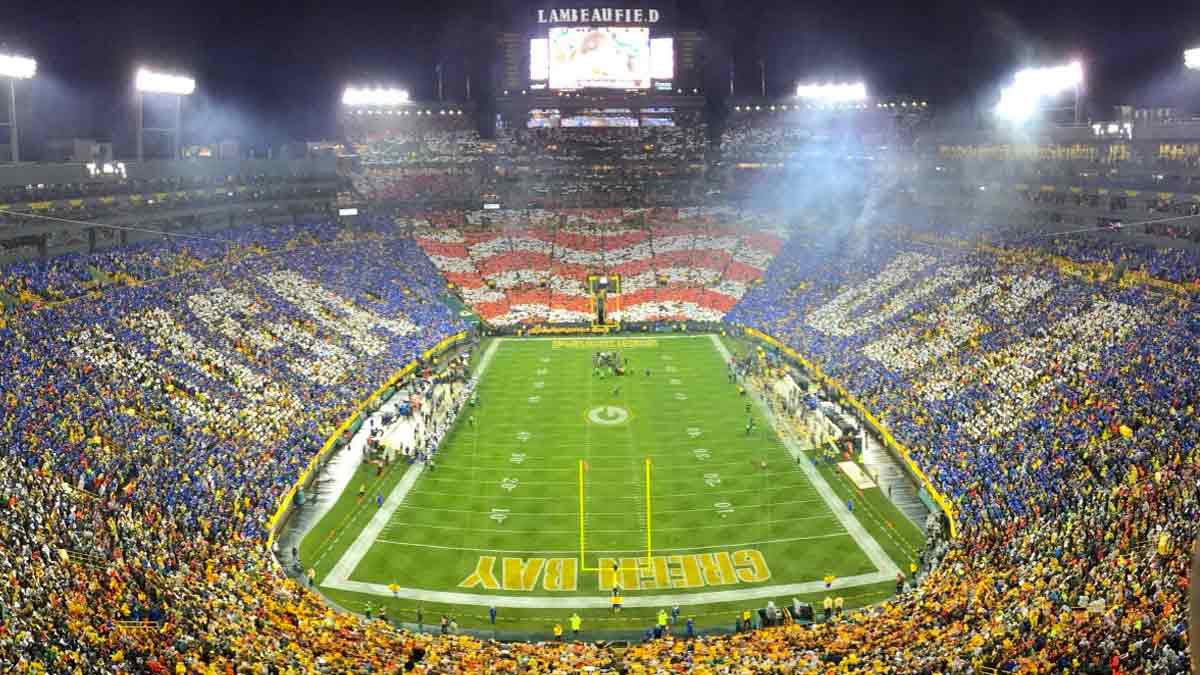 [GREEN BAY, Wisc.] – (MTN) In three days, Aaron Rodger's fall from grace has been spectacular. An NFL career that has spanned 17 years with the Green Bay Packers, with the first three years in the shadow of Brett Farve and his I'm retiring, no I'm not, yes I am drama. He is a three-time NFL MVP, Super Bowl XLV champion, and his entire career is with Green Bay. A lie about his COVID vaccination status, egregious breaches of NFL Covid-19 protocols, a positive test, and a deep fall into the disinformation rabbit hole has put the Packers and the NFL in a well-deserved hot seat.
On August 30, 2021 the NFL and the NFL Players Association agreed on updated COVID protocols for the 2021 regular season. Unvaccinated players are required to be tested daily regardless of schedule or status. They are not permitted to enter any facilities or interact with other team members until they know their test results. If an unvaccinated player was in close contact with a person who tested positive, they must isolate for five days.
On October 24, Green Bay played Washington, where Rodgers threw to Davante Adams seven times. The next day, Adams tested positive for Covid-19. By protocol, Rodgers should have immediately started a five-day quarantine. It is undeniable he was a close contact. Adams and Rodgers would have been in multiple huddles on the field, talked on the bench, and interacted in the locker room. The five-day quarantine rule would have made Rodgers ineligible to play on October 29. The Packers defeated the Arizona Cardinals in that game, who were undefeated before Thursday night. That win for the Packers could have playoff implications.

Additionally, Rodgers is required by NFL rules to wear a mask when indoors and during weight training. He has not worn a mask during media availability or by all reports in the clubhouse or locker room.
Rodgers lied on August 20 when he said he was immunized. Rodgers tried to get an exemption from vaccination after seeking alternative homeopathic treatment to boost his immune system, which the NFL denied. Green Bay knew he wasn't vaccinated, and they broke protocol. When Rodgers should have been riding the pine, he took to the field. That's called cheating.
In 2015 a different quarterback was embroiled in a cheating scandal. Tom Brady was accused of ordering New England Patriots staffers to lower the pressure in game balls because it allegedly gave him a better grip. Over two years, the NFL spent ridiculous amounts of money on an investigation that turned every armchair quarterback into experts on physics, the Ideal Gas Law, obscure NFL rules on the control, testing, and use of game balls, and federal law.
Brady's use of footballs that were less than 1 PSI under regulation and the convenient destruction of a cellphone he was asked to retain ended with a four-game suspension at the start of the 2016 season.
In the end, Brady started playing again with the Patriots 3-1. He would go on to have an 11-1 record for the rest of the regular season. The Patriots would go to the Super Bowl, and Brady led the team to the most remarkable comeback in Super Bowl history. Down 28 – 3, Brady carved up the Atlanta Falcons for the first Super Bowl overtime game in history. The Patriots racked up 31 unanswered points and won 34-28.
It's also worth pointing out that Rodgers appeared to defend Brady at the height of Deflategate in an offhand comment about how Rodgers liked playing with his balls overinflated. Ironically, just days before Covidgate broke, Rodgers talked with Phil Simms about Deflategate and how his comment was a "ridiculous narrative."
Rodgers isn't the first NFL player to say things some Americans would find controversial. Colin Kaepernick appeared to have a promising NFL career ahead of him. During his first full season in 2012, he led the 49ers to Super Bowl XLVII. Had he not played five snaps in 2011, he would have been the first rookie quarterback to make it to the big game in NFL history.
On his way to the Super Bowl, he squared off against Rodgers and the Packers in his first career playoff game – leading San Francisco to a 45 – 31 victory. He had endorsement deals, an intense rivalry between the Seahawks and 49ers started to take hold, and he was part of what many believed would be the next generation of elite quarterbacks.
Kaepernick's 2015 season was a disaster. He fought with new head coach Jim Tomsula who lasted just one season. He was benched after seven games and then deactivated for the rest of the season due to a shoulder injury that required three surgeries. In February 2016, he wanted out of San Francisco.
In the lead-up to the start of the 2016 season, Kaepernick became increasingly socially engaged. In July, he posted on social media about the police shootings of Alton Sterling, Philandro Castile, and Charles Kinsey. At the third pre-season game of the year, reporter Steve Wyche noticed Kaepernick sitting on the bench instead of standing for the National Anthem. "I am not going to stand up to show pride in a flag for a country that oppresses black people and people of color. To me, this is bigger than football, and it would be selfish on my part to look the other way. There are bodies in the street and people getting paid leave and getting away with murder," was Kaepernick's reply.
No one had noticed Kaepernick had not taken to the field for the previous two games.
NFL player Nate Boyer, who played one game with the Seattle Seahawks and was a U.S. Army green beret with combat tours in Iraq and Afghanistan, gave Kaepernick advice. He told him privately it would be more respectful to kneel during the National Anthem, believing that Kaepernick could make his statement while showing respect to military veterans.
The backlash was ferocious and became fodder for the 2016 Presidential election. Pundits and politicians tore into Kaepernick, and by the end of the season, he was a free agent. He practiced with the Seattle Seahawks in 2017 to no avail. The local media response was swift and furious, and Kaepernick was excommunicated. Pete Carroll, the Seahawks head coach, would express regret in not signing Kaepernick to be Russell Wilson's backup three years later.
The NFL would reach an "undisclosed settlement" with Kaepernick – rumors put the amount north of $20 million. In late November, the NFL set up a "workout" where teams could evaluate his readiness for a possible return to the field. Instead of holding the workout session on a traditional Tuesday, the NFL switched the schedule to Saturday, when most NFL teams prepare for Sunday games. The workout session was dismissed as a farce.
Kaepernick was canceled by a "mob" for following the advice of a combat veteran to protest injustice to Black Americans peacefully. The same people that canceled Kaepernick in 2016 would be screaming into social media during Black Lives Matter protests, "why can't they just protest peacefully?"
People who follow the anti-vaccination movement have an expression for people who claim rules and scientific evidence are wronging them. The wails of injustice and outrage are called an "oppression kink."
After discovering the "immunized" lie, the Packers' cheating, the attempted cover-up, and then the positive test, the best course of action for Rodgers would have been to ride the socially distanced pine for ten days. Instead, Rodgers went on the Pat McAfee Show on Friday and self-destructed.
Rodgers insisted he isn't "a anti-vax, flat-earther" but rather "a critical thinker." He claimed he was a victim of a "woke mob" coming to cancel him, and he is the victim of a "witch hunt." He compared his struggle and to those who don't want to get vaccinated to the Civil Rights movement of the 1950s and 1960s, and slain leader Dr. Martin Luther King, Jr.
The choice of the words "woke mob" and the MLK comparison is stunning when you look through the lens of how pundits, politicians, players, and the NFL handled Colin Kaepernick. The NFL invested more money and scientific resources into the air pressure of 12 footballs in what New England Patriots fans still call a "witch hunt" than the NFL invested in investigating Aaron Rodgers's holistic medicine "immunization" program.
While talking with McAfee, Rodgers would go on to say, "This idea that it's a pandemic of the unvaccinated, it's just a big total lie."
Unvaccinated individuals are 11 times more likely to die of COVID. The unvaccinated have plunged Alaska, Idaho, Montana, Wyoming, and Colorado into crisis standards of care and brought Washington, Oregon, Texas, Mississippi, Alabama, and Florida to the very brink earlier this year.
"If the vaccine is so great, then how come people are still getting COVID and spreading COVID and, unfortunately, dying of COVID," Rodgers quipped.
No vaccination is 100% effective, and some vaccines work not by preventing an infection outright but by blunting the severity of infection to avoid hospitalization and death. The original polio vaccine, the influenza vaccine, and the pneumonia vaccine are examples of this. Fully vaccinated immunocompromised individuals for disease beyond COVID are still at risk for infection. Gen Xers who got the MMR vaccines have been advised to get a booster as data has shown the measles part of the MMR doesn't provide a lifetime of protection. Breakthrough COVID infections are a tiny part of total hospitalizations and deaths in the United States.
Rodgers advocated for the use of Ivermectin and claimed he was taking it. Full stop. If Ivermectin was effective as a preventative, why did Rodgers get COVID? He then went full conspiracy theory, including expressing issues with potential infertility, claiming we lack knowledge or understanding of mRNA-based vaccines and praising Joe Rogan for his medical advice.
Tom Brady didn't use his fame and a national platform to spread medical disinformation that is literally killing people. However, he was benched for four games for the crime of destroying a cell phone and playing half-a-game with deflated balls.
Colin Kaepernick never endangered his teammates, their families, or the people that interacted with him. Kaepernick took a knee for social justice and tried to educate America about racial inequality for Black Americans. Four years later, his former sponsors, the NFL, NFL Commissioner Rodger Goodell, and Pete Carroll of the Seattle Seahawks, couldn't line up fast enough to go, "we were wrong, sorry." He still isn't playing football, and he almost certainly never will. For the sin of taking a knee, Kap was blackballed forever after taking the good-natured advice of a military veteran.
Aaron Rodgers has created a massive problem for the NFL. He has revealed himself as a person wrapped in conspiracy theories, an anti-vaxxer, and a person with an oppression kink. If he's fined and suspended like Brady, he'll cry witch hunt. If he's drummed out of the NFL with still years left to play, he'll cry it was the fault of a woke mob.
If the NFL does nothing, fans should cry foul. Rodgers broke the rules of the game. Green Bay and the coaching staff did not follow NFL rules and didn't bench Rodgers on October 25. These are cold hard facts. There are established penalties for breaking these rules. At the bare minimum, the Packers and Rodgers need to face the consequences.
Rodgers sponsors will have to decide how they want to move forward on the issue of medical disinformation. Tonight his list of sponsors is one fewer, with Prevea Healthcare walking away for its relationship. Adidas, Panini, Bose, TaylorMade, State Farm, and Zenith have not made any statements at this time, but the public relations disaster hit on Friday afternoon.
The biggest irony of all might go back to Tom Brady. Brady is deep into the junk science of alkaline foods and aligned with nutritionist Alex Guerrero. His degree is from a school that lost accreditation three years after he graduated. Guerrero was sanctioned for claiming he is a doctor capable of curing AIDS, multiple sclerosis, heart disease, diabetes, arthritis, and Parkinson's disease through his exclusive supplement Supreme Greens. Brady not only follows Guerrero's program, he promotes and advocates it. His support of Guerrero's junk science is considered a significant reason he ultimately left the New England Patriots.
Tom Brady is fully vaccinated.