Ukraine devastates Russian positions in Kherson using HIMARS – July 19, 2022 Ukraine update
Russian Ministry of Defense declares the destruction of Ukrainian long-range missile capability is a top priority.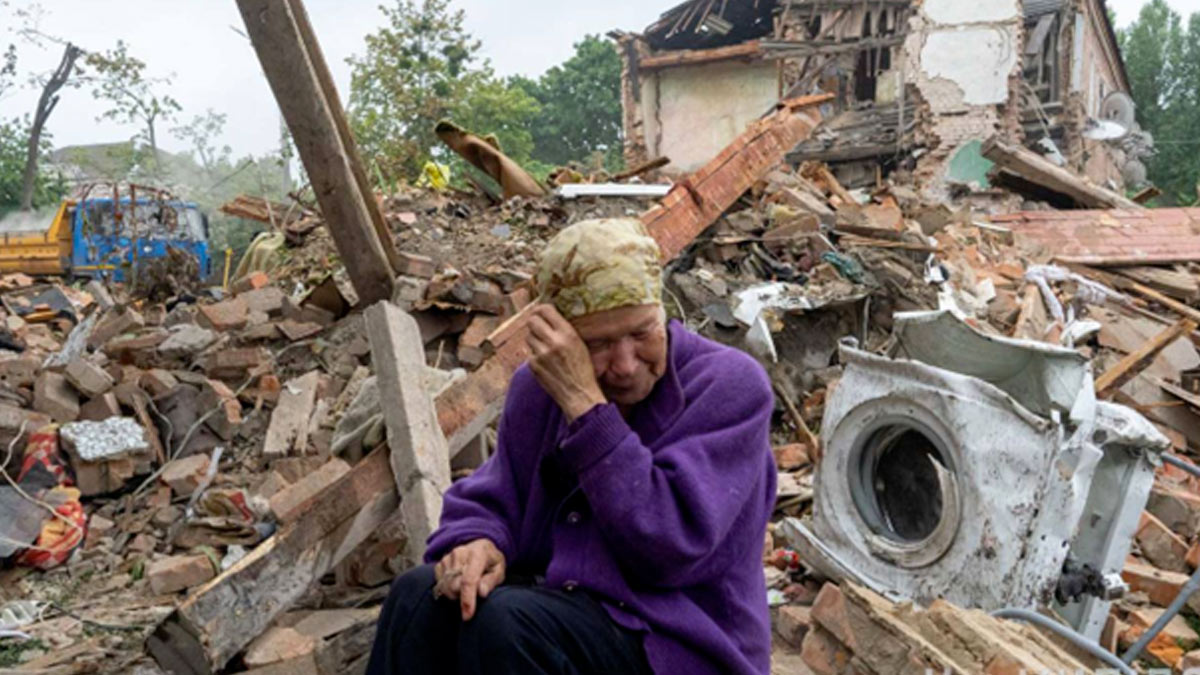 [KYIV, Ukraine] – MTN It has been 3,064 days since Russia occupied Crimea on February 27, 2014.
Russian Minister of Defense General Sergei Shogui ordered Lieutenant General Rustam Muradov to prioritize destroying Ukrainian artillery and "long-range missile" systems as NATO-provided High Mobility Artillery Rocket Systems (HIMARS) wreak havoc on Russian Ground Lines of Communication (GLOC – supply lines) and logistics. With Russian forces losing ground north of Slovyansk and suffering from Special Operation Forces (SOF) and artillery attacks in the forests west of Izyum, Shogui had indicated that Slovyansk was not the next target for the Russian military. It is more likely that Siversk and Bakhmut in the northeastern part of the Donetsk oblast are where Russia will focus next.
Luhansk – In Luhansk, fighting near the Verkhnokamyanka oil refinery and for control of Bilohorivka continued. Russian forces attempted to advance from the Zolotarivka area toward Verknokamyanske, Serebryanka, and Bilhorivka and were unsuccessful. Russian armor remains pinned at the Verkhnokamyanka oil refinery.

Northeast Donetsk – Russian forces did not attempt to advance on Berestove or Bilohorivka [Donetsk] and held their positions near Spirne. They relied on artillery, rocket fire from Multiple Launch Rocket Systems (MLRS), and air strikes.
In southwest Donetsk, there were scattered artillery exchanges from Horlivka to Donetsk city to Velyka Novosilka in the Donetsk Oblast and Hulyaipole to Orikhiv in the Zaporizhia Oblast.
Bakhmut – The most intense fighting continues to be in the Svitlodarsk bulge for control of the Vuhledar Power Plant. Russian forces tried to advance from Myronivka toward the power plant and were unsuccessful.
Southwest Donetsk – Zaporizhia – In southwest Donetsk, there were scattered artillery exchanges from Horlivka to Donetsk city to Velyka Novosilka in the Donetsk Oblast and Hulyaipole to Orikhiv in the Zaporizhia Oblast.
Self-declared leader of the Donetsk People's Republic (DNR) Denis Pushilin claimed that Russian forces had advanced north of Avdiivka, cutting off the GLOC to the embattled city and creating a partial encirclement. Russian FSB Colonel and former commander of the 1st Army Corps of the Donetsk People's Republic, Igor Girkin, dismissed the claim, noting that the DNR doesn't have the combat power for an offensive of this scale.
Kherson – Ukraine targeted the Antonovskiy Bridge with rockets fired from HIMARS, hitting the critical GLOC at least twice. The Russian Ministry of Defense claims five missiles were fired and four were impacted, but several videos showed three explosions on and just adjacent to the bridge. The bridge is the primary road connection across the Dnipro River, connecting the western and eastern regions of the Kherson oblast. The bridge was moderately damaged in the attack but is likely still serviceable.
HIMARS rockets hit an ammunition depot in Raiske, west of Nova Khakovka, producing secondary explosions. A second HIMARS strike destroyed a Russian barracks and logistics center near the hydroelectric plant on the bank of the Dnipro River. Another Russian ammunition depot in Beryslav on the north bank of the Dnipro River was also destroyed.
Operational Command South reported that Russian positions in Snihurivka were hit by an air strike, destroying an ammunition depot.
There was heavy fighting in Arkhanhelske, with Pro-Russian accounts reporting Ukraine had almost taken full control of the settlement.
Dnipropetrovsk – Dmytro Orlov, the exiled mayor of Enerhodar, reported that nine Russian soldiers stationed at the Zaporizhzhia Nuclear Power Plant had been hospitalized after an "incident," and several others had died. The European Commission Joint Research Center Radioactivity Environmental Monitoring map showed that radiation levels were normal across Ukraine.
Kharkiv – Ukrainian Armed Forces SOF raided Dementiivka north of Kharkiv, pushing Russian forces out of the settlement, killing 36 soldiers and capturing one. Ukrainian military leaders claim they captured the Russian unit commander with the Northern Fleet Russian Navy naval infantry.
In the settlement of Chuhuiv southeast of Kharkiv, an apartment building was hit by a Russian missile. The village of Lebyazhe and the town of Pechenihy were shelled.
Izyum – Southwest of Izyum, Russian forces were pushed further back from Dibrovne to the southern edge of Sulyhivka and liberated Brazhkivka.
Odesa – Black Sea – Northwest of Odesa, the settlement of Dachne was hit by several Kalibr cruise missiles launched from the Black Sea. Pro-Russian accounts claim the target was Ukrainian command and control and ammunition depot. There weren't any secondary explosions from the strike. Pro-Russian account Rybar reported that a cruise missile also hit the already severely damaged and defunct Zatoka bridge. Officials in Odesa reported six were wounded but no fatalities.
Daily Assessment
Russian forces appear to be struggling to renew large-scale combat operations three days after the operational pause ended.
The Russian Ministry of Defense is holding off on an offensive to capture Slovyansk after declaring it was a priority on March 25.
Selecting Siversk and Bakhmut as the first targets for the renewed Russian offensives indicates that troop strength remains weak.
To read the rest of our report, become a Patreon! For as little as $5 a month, you get access to the daily Russia-Ukraine War Situation Report. The report provides analysis, maps, detailed information about all the axes in Ukraine, international developments, information about war crimes and human rights, and economic news. As an added benefit, you get access to flash reports, breaking news, and our Discord server.
Like, Share, Follow, Support