Washington ending the statewide outdoor mask mandate as COVID cases and hospitalizations decline
Governor Inslee made it clear the statewide indoor mask mandate will be ending soon.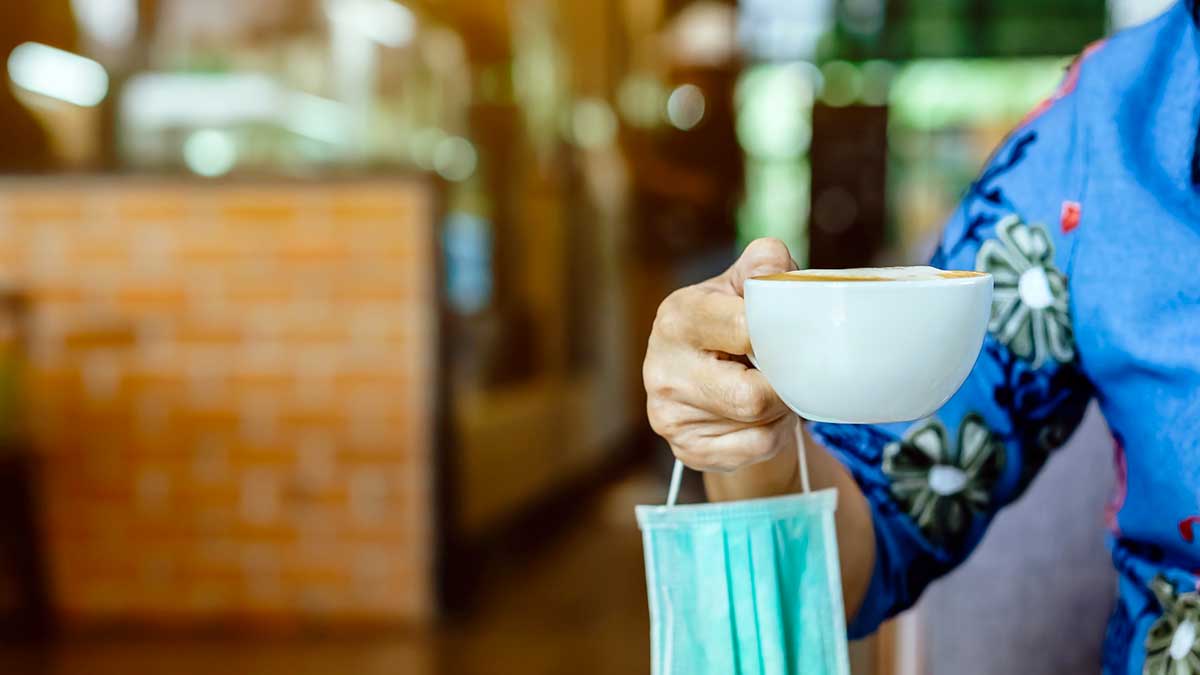 [OLYMPIA, Wash.] – (MTN) Governor Jay Inslee announced that the outdoor mask mandate would end on Feb. 18 and that it is, "no longer a matter of if, but when," for the end of the indoor mandate.
The outdoor mask mandate was implemented on Sept. 13, as hospitalizations for the delta variant peaked in Washington. The requirement applied to large outdoor events with 500 or more people. Enforcement of the outdoor mask requirement was close to non-existent, with Lumen Field full of maskless fans through the fall and early winter, cheering for the Seattle Seahawks.
Data has shown that COVID transmission rates are significantly lower in outdoor settings and areas with excellent air circulation.

The statewide indoor mask mandate, that was brought back on Aug. 19 still stands. Gov. Inslee said that he was taking a wait-and-see approach, and would revisit ending the indoor mask mandate as early as next week. California, Illinois, New York, and Oregon have ended or announced they are ending indoor mask mandates this week.
Washington repealed almost all COVID restrictions on Jun. 30 as hospitals emptied of COVID patients and the statewide vaccination rate for residents 16 and over approached 70%. Less than two months later the state was facing record hospitalizations due to the more transmissible and virulent Delta variant, just as school was restarting.
Washington never fully exited the delta wave when the first omicron case was detected on Nov. 29. More than a half-dozen high school wrestling matches on Dec. 4 in Pierce and Thurston Counties became super spreader events. New cases of omicron exploded from the Canada border to the Columbia River flooding Western Washington hospitals during the last week of December. The combination of holiday travelers and lower vaccination rates in Eastern Washington created a secondary wave in January.
New COVID cases are declining across the state and hospitalizations have peaked on both sides of the Cascades. Despite the improvement, there are still over 1,700 COVID patients in Washington hospitals according to the Washington State Hospital Association.
With the hospital situation improving, the statewide pause of "non-urgent" surgical procedures announced last month, will come to an end on Feb. 17. When Gov. Inslee announced the 28-day pause on Jan. 20, many hospitals had already taken the extraordinary measure independently.
At the peak of the omicron wave, Washington medical facilities were brought to the brink of collapse. The darkest days were during the week of Jan. 16. In an unprecedented move during the COVID pandemic, a handful of patients were transferred by aircraft out of Western Washington to Eastern Washington and Montana hospitals. On Jan. 19, the demand for hospital beds was outstripping all available resources.
To avoid moving the state to crisis standards of care, the Washington Medical Coordination Center (WMCC) implemented a protocol called guaranteed-acceptance hospital rotation. During guaranteed-acceptance hospital rotation, larger regional hospitals took turns taking accepting transfer patients and finding some way to care for them. By Jan. 23, the peak of the crisis had passed, and the protocol was ended.
The WMCC, which operates out of Harborview Medical Center, provides assistance to hospitals that need to move patients when the institution has exhausted all other options.
In Idaho, new COVID cases peaked earlier this week with test positivity reaching 34%. Southern Idaho has been operating under crisis standards of care for almost a month, and some patients from the Boise area have been arriving in Eastern Washington hospitals. Historically Alaska, Idaho, Eastern Oregon, and Western Montana have relied on Washington hospitals to take in critically ill patients and specialized cases.
The positivity rate for COVID tests in Washington has dropped to 18%, according to the University of Washington Virology Lab. So-called stealth omicron has been detected in Washington, but there has not been an increase in cases.
Virologists believe that between the statewide vaccination rate and how transmissible the Omicron variant is, many residents have some degree of immunity. The United States Centers for Disease Control is not supportive of repealing mask mandates because nationally new case rates remain extremely high, with over 110,000 hospitalized COVID patients.