A lot of fighting with little progress – August 2, 2022 Ukraine update
Fighting continues around Bakhmut and Donetsk while Russian missiles target civilians in Mykolaiv.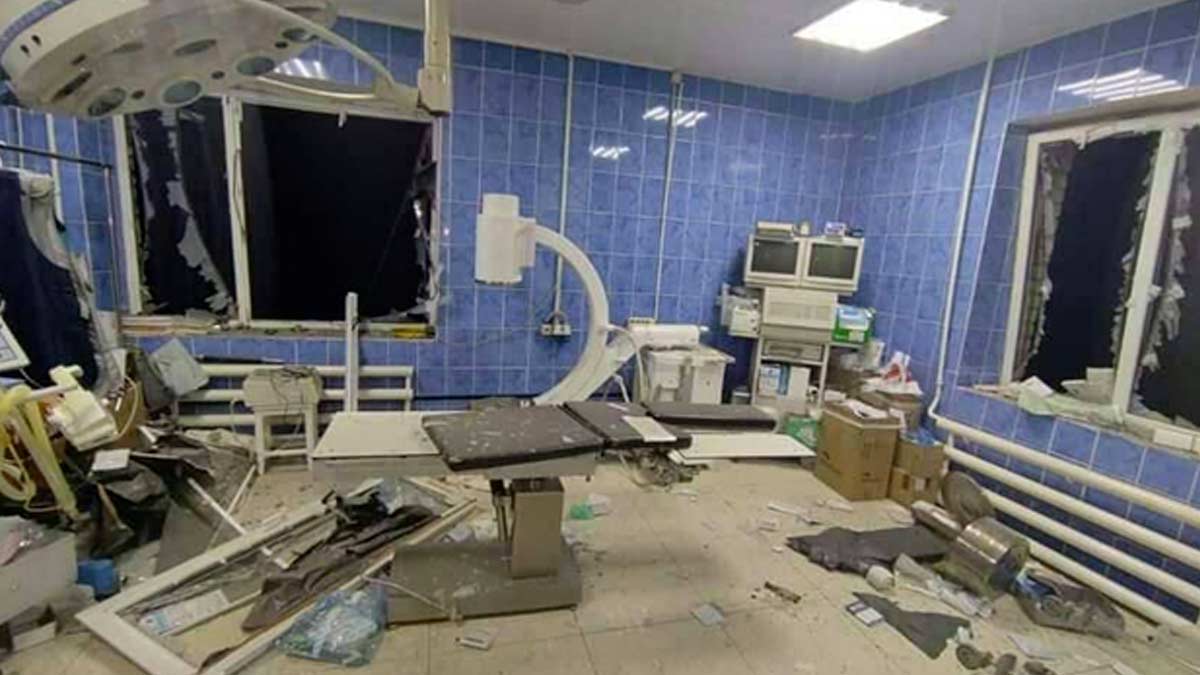 [UKRAINE] – MTN It has been 3,077 days since Russia occupied Crimea on February 27, 2014. Here is our latest update.
Northeast Donetsk – In northeast Donetsk, Russian forces attempted to advance on Ivano-Daryivka and were unsuccessful, withdrawing through the Spirne no man's land.
Bakhmut – In the Bakhmut area, Russian forces attempted to advance on Yakovlivka using reconnaissance in force. They were unsuccessful and retreated after suffering losses. There were additional attempted advances on Soledar and Bakhmut. Both attempts were unsuccessful. Ukrainian and Russian forces continued to fight for control of the northern half of Pokrovske.

Terrorists with the Imperial Legion and Private Military Company (PMC) Wagner Group temporarily captured Vershyna with the support of Russian artillery and Russia-backed separatists. The force reached Zaitseve but was pushed back into Vershyna.
In the Svitlodarsk bulge, Russian forces attempted to advance on Kodema and Travneve but were unsuccessful.
Southwest Donetsk – Zaporizhia – The offensive west of Donetsk city has become more focused, with Russian forces not making any additional gains in the last 36 to 48 hours. Elements of the 1st Army Corps of the Donetsk People's Republic (DNR) and the 2nd Army Corps of the Luhansk People's Republic (LNR) attempted to advance on Avdiivka and Pisky but made no additional territorial gains. They remain on the southern edge of Avdiivka and to the second street in southeast Pisky.
Russian forces attempted to advance further into Marinka but were unsuccessful and withdrew.
A reconnaissance group tried to advance on Novopil on the Donetsk-Zaporizhia border, fired on Ukrainian positions, and was neutralized.
Kharkiv – North of Kharkiv, Russian forces launched a reconnaissance in force group into Dementiivka and were unsuccessful.
Southeast of Kharkiv city, Chuhuiv was hit by at least one Russian missile, causing significant damage to a factory complex.
Kherson – In Kherson, Operational Command South reported that Russian forces tried to advance on Andriivka with a platoon-size force and were unsuccessful. Russian forces suffered heavy losses in the failed advance. Operational Command South also reported that Russian forces attempted to advance on Trudloiubivka with a platoon-size force and suffered heavy losses. Based on this information, Lyubymivka is under Russian control.
A video released by Ukraine showed a loitering munition striking a group of Russian soldiers dug in to the southwest of Soldataske. Satellite images showed that Russian forces had dug trenches and built pillboxes for tanks southwest of Pravdyne. Based on this new information, Myrne, Myrolyubivka, Pravdyne, and Soldatske are under Russian control.
Visit our Russia-Ukraine War Map
The Malcontent News Russia-Ukraine War Map is updated as events occur. Map not appearing in your RSS Feed or Google News App? You can review the most up-to-date information by visiting our custom Google Map.
Izyum – South of Izyum, a Russian reconnaissance group was discovered in the Mazanivka area and neutralized by Ukrainian forces. Neither belligerent reported additional fighting anywhere else on the axis.
Mykolaiv – Russian missiles struck Mykolaiv causing significant damage to a hospital, destroying the ambulance bay, and damaging a new trauma center.
Dnipropetrovsk – Russian forces struck the Zelenodol Power Plant with Smerch rockets fired MLRS destroying two buildings. Additionally, the Shyrokivska and Pokrovska districts of Kryvyi Rih were hit by rockets fired from MLRS. There were no casualties in the attack.
Russian forces targeted railroad infrastructure in Hrushivka, damaging the tracks. This attack was likely made to interdict equipment and personnel massing for the Kherson counteroffensive.
Sumy – Dmytro Zhivytsky, Sumy Regional Administrative and Military Governor, reported that Esman, Bilopillia, and Khotin were shelled by mortar and artillery fire. There were no details on casualties or damage.
Chernihiv – The General Staff reported Senkivka and Lypkivka in the Chernihiv oblast were shelled. There weren't any additional details.
Daily Assessment
Russian forces have reached a culmination point in northeast Donetsk and the Izyum axis and won't be able to restore offensive operations without adding significant resources.
Russian forces have ended attempts to advance from Izyum on Slovyansk and have transferred significant resources to Donetsk and Zaporizhia.
Ukraine's starting point for a Kherson counteroffensive is not as robust as it appeared a couple of weeks ago.
To read the rest of our report, become a Patreon! For as little as $5 a month, you get access to the daily Russia-Ukraine War Situation Report. The report provides analysis, maps, detailed information about all the axes in Ukraine, international developments, information about war crimes and human rights, and economic news. As an added benefit, you get access to flash reports, breaking news, and our Discord server.