An order of coffee turns into a thinly veiled racial diatribe
Customer berates business owner over Black Lives Matter sign and steals a coffee. The roots of why run much deeper.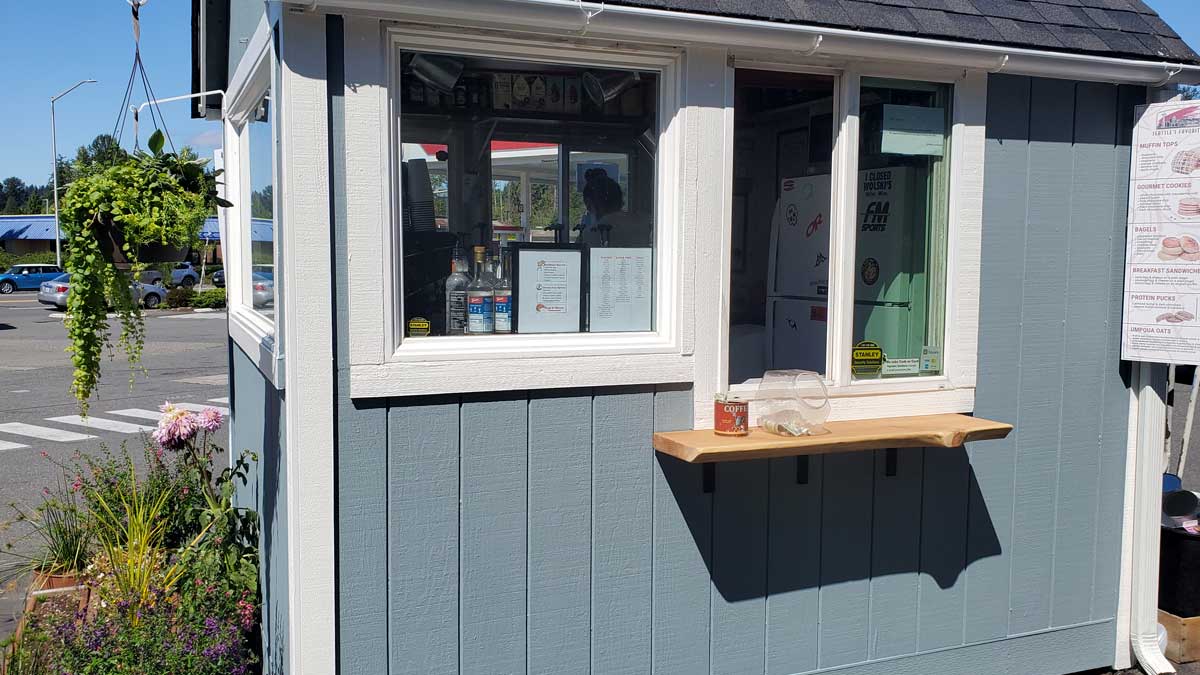 [KIRKLAND] – (MTN) Terren Cason is angry, and his wife rattled after a man accosted her at their business over a Black Lives Matter sign and stole coffee without paying. They opened their business MMMJavalicious at 124th and 116th in Kirkland during the height of COVID and have built a following of loyal coffee drinking customers.
Opening a hospitality business during that period was a significant gamble. In 2020, 40% of all Black-owned small businesses failed, according to the Small Business Administration.
The Casons, both military veterans, work together and share parenting duties with their recently born son. It was while Terren was tending to his child, the incident happened.

A man arrived to order a drink, and at first, everything seemed normal to his wife. As the man reached over to provide his credit card to pay he stopped, and asked, "Is that your sign?" At first, Cason's wife wasn't sure what sign he was talking about, but the man clarified he was asking about a Black Lives Matter sign in a flower pot – one that Terren Cason's cousin had made.
When she confirmed, the man screamed, "I think you need to find out who Antonio Junior. Go look him up and fuck off!"
He sped off, taking his coffee with him. Their business does have security cameras, but they are not angled to catch license plates of vehicles.
Who was "Antonio Junior"
Antonio Mays Jr., 16, died on June 29, 2020, at 3 AM, less than 48 hours before multiple police departments and Seattle City Parks swept CHOP. On that night, Mays and an unnamed 14-year-old teen stole a white Jeep, crashed through street barricades erected by the city of Seattle, and slammed the Jeep into concrete barriers outside the East Precinct police station at 12th and Pine.
A gun battle erupted. When it was over, Mays was dead, and the 14-year-old with him was critically injured.
Tension was already high among the few people remaining in CHOP that night. Another person had driven through the ball fields at Cal Anderson Park earlier in the evening, and the city's deadline for a sweep on June 28 had come and gone.
There have been no arrests made in the shooting of Antonio Mays Jr., nor has there been any definitive connection to Mays and Black Lives Matter or any other organization. It has never been officially established why they drove through city street closure barricades, struck the wall outside the East Precinct, or started shooting.
The legacy of segregation creating race on race crime
Many numbers are tossed around in social media memes to build political narratives. A common misconception is Black on Black crime versus other races. According to the most up-to-date numbers available by the FBI, when violent crime is broken down along racial lines, white on white and Black on Black crime is almost at parity. Declaring, "Black on Black crime is an issue," while ignoring nearly identical numbers along white identifying racial lines creates a red herring.
These numbers shouldn't be surprising given the United States history of slavery, segregation, and redlining carrying over into modern zoning laws. Many neighborhoods in America remain racially homogenous. In Seattle, segregation and redlining created the Central District and the International District. Foundationally, Seattle zoning laws created in the 1920s remain the bedrock of housing and commerce decisions today. If you live in a racially homogenous neighborhood, victims of crime in that neighborhood will likely be homogenous.
The legacy of exclusion and zoning laws has impacted 2021 Kirkland, where neighborhoods such as Juanita-Firs and Kirkland Heights had whites-only covenants. Sixty years later, Kirkland is 1.4% Black in a state that is only 4.4% Black, even though the United States population is 13.4% Black. Before Oregon became a state in 1859 and Washington became a state in 1889, the Oregon Territory was declared whites only in 1844 when the provisional government voted to exclude Black settlers. During that era, modern Washington state was part of the Oregon Territory. These legacy decisions directly impact current racial distribution.
Terren and his wife live in the area. "The vestiges are still active with racism," he said. "They try to change the faces of it. All the vestiges are still there."
For the Casons, more than a cup of coffee
Terren Cason's desire for social justice goes beyond his military service – it is built in his DNA. His grandmother is Leah Royster, a civil rights advocate who worked for equality in Uptown Manhattan.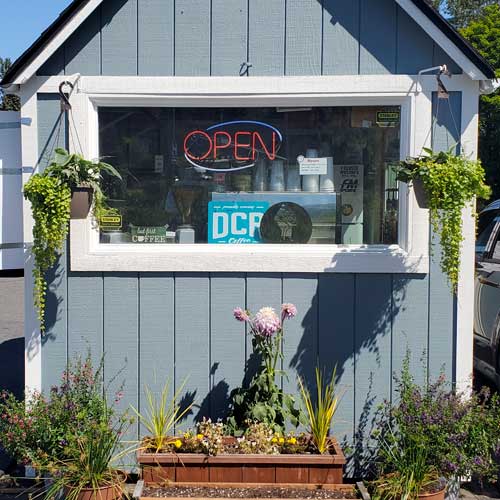 "I feel my wife was targeted because she is a woman, versus if I was in the stand," Cason said. "Why did he need to express his views so combatively and then steal from a business? What sense is there in 'I don't like his views, so I'm going to steal from him?'"
Cason continued, "You can oppose Black Lives Matter, but why then steal from a business. She didn't even understand the point. She was appalled and surprised but didn't understand what that has to do with [him] having a coffee."
This challenge isn't unique to the Kirkland Black-owned coffee stand. In Shoreline, Black Coffee Northwest had to close for two days in March to add additional cameras and more secure windows for the drive-thru after a series of similar incidents.
As for the Black Lives Matter signs, including the one hand-made by Terren's cousin in the flower pot, they will remain.
"Some people think about placing their views and their money over people's lives."
To Terren's point, in northeast Portland, Oregon, three homeowners reported their houses were set on fire during the overnight hours of April 30 as they slept. In one case, the gate to the home was fully ablaze when a city of Portland fire truck by chance drove by and extinguished the fire, preventing disaster.
The reason they were targeted? Black Lives Matter signs in their yards.
MMMJavalicious is located at 12412 116th Ave NE, Kirkland, WA 98034.