Seattle's transgender film festival, Translations, returns for 16th year
The virtual festival runs from May 6 to May 9 and Malcontent News is giving away tickets.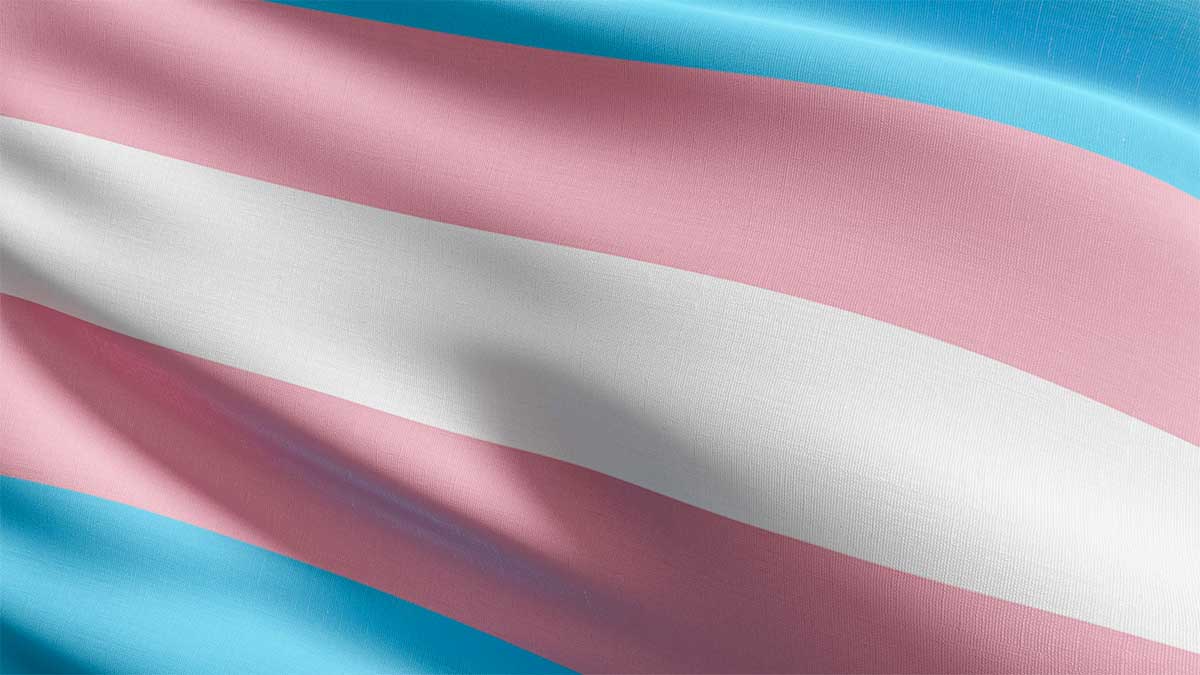 Seattle Transgender Film Festival returns for its 16th year, May 6-9, 2021, with a diverse lineup of films and programs that highlight the experience of trans individuals around the world. Like last year, the festival is online due to the ongoing COVID-19 pandemic.
Tickets and passes are on sale now. All-access passes (included every festival film and program) are $75 for an individual and $100 per household. Discount passes for students, artists, and seniors are also available for $50. Individual tickets range from $5 – $35. All films and programs (except for livestreams) are available on-demand throughout the festival. The full program is available throughout the United States, and shorts programs & live events are open worldwide. For detailed information, you can visit Three Dollar Bill Cinema.
You can also enter to win free tickets that Malcontent News is giving away on Wednesday. Complete the entry form and we will contact the winner on Wednesday night.

"Amid so much darkness, we invite you to spend some time in the (spot)light and celebrate trans and nonbinary lives with us," said Translations co-lead programmer Mocha James Herrup, about the festival.
The opening night showing of "No Ordinary Man" on May 6th is sure to be a crowd-pleaser. The film chronicles the life of trans legend Billy Tipton, a jazz musician. Canadian filmmakers Chase Joynt and Aisling Chin-Yee bring this groundbreaking and collaborative documentary to life with appearances from trans influencers, including Marquise Vilsón, Zackary Drucker, Susan Stryker, Kate Bornstein, Ryan Cassata, and Jamison Green. A live question and answer period will follow at 8 p.m. (PST) with cast and crew, which will be viewable via Facebook, Youtube, and the festival portal.
While the festival will showcase over 50 films from countries such as Brazil, Russia, Iran, Japan, Italy, India, Sweden, and the United States; there is plenty of films with Seattle and Pacific Northwest connections, including "Four Fruitbites," directed by Dave Quantic; "Aromatics of Longing," directed by Jade Wong; "All Black Lives Matter," directed by Gabrielle Grimm; Satan's Tears, directed by Andrew Lush; and Rotten Fruit, directed by Lyr Casper.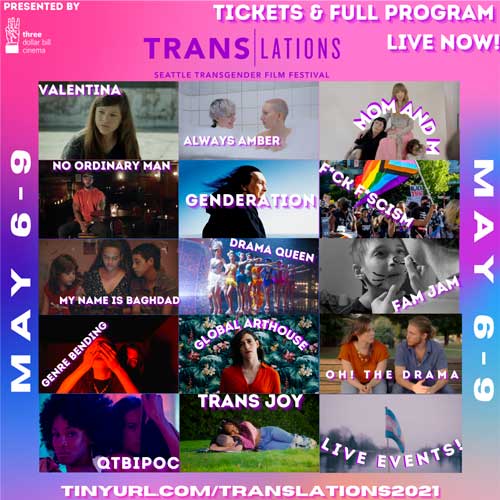 The featured films this year include: "Always Amber," a film from Sweden directed by Lia Hietala and Hannah Reinikainen that offers an intimate look into the secret and public lives of teenagers; "Drama Queen," a Vietnam film directed by Kay Nguyen that offers a lighthearted, action-packed, adventure; "Mom & M," directed by Jena Burchick, that shares the journey of one family through adoption and overcoming adversity; "Genderation," a German documentary by Monika Treaut that takes the audience back twenty years to revisit the subjects of "Gendernauts," a first of its kind documentary about the transgender movement in San Francisco; and "My Name is Baghdad," a Brazilian film about a gender-defying teenager in a working-class neighborhood in São Paulo, Brazil.
Of course, don't miss the short film programs, which feature compelling shorts made by and about transgender experiences with melodramatic, historical, humorous, and genre-bending approaches to life. The programs this year are: Oh! The Drama, Trans Joy, F*ck F*scism, QTBIPOC, Fam Jam, Global Arthouse, and Genre Bending.  
Several exciting programs will also join the festival this year. A live panel featuring trans masc creatives will discuss this breakthrough year for the trans masc community and the challenges that lay ahead. Likewise, a panel will discuss documenting trans histories through film following the Genderation short films program. Following the short film program, 'Fam Jam,' a panel of trans families will speak. Furthermore, a filmmaker networking hour and a festival-goer virtual tea time are also planned.
The closing night film this year hails from Brazil, "Valentina."It promises to be a feel-good film about a high school trans girl and her wonderful group of friends. The film stars trans YouTube influencer Thiessa Woinbackk, winner of Outstanding Performance Award at Outfest, and includes a pre-recorded interview with former Three Dollar Bill executive director Kathleen Mullen and director Cássio Pereira dos Santos.
Alanna Francis, Development Manager for Three Dollar Bill Cinema is excited to host the event. "We believe in utilizing film to explode representation to not only include people within binaries but to evolve the societal normalization of the full spectrum of identities that create our LGBTQIA+ communities."
Like, Share, Follow, Support