Ferndale police officer charged with attempted child molestation
Charges against troubled police officer Michael Scott Langston were upgraded as part of an ongoing investigation.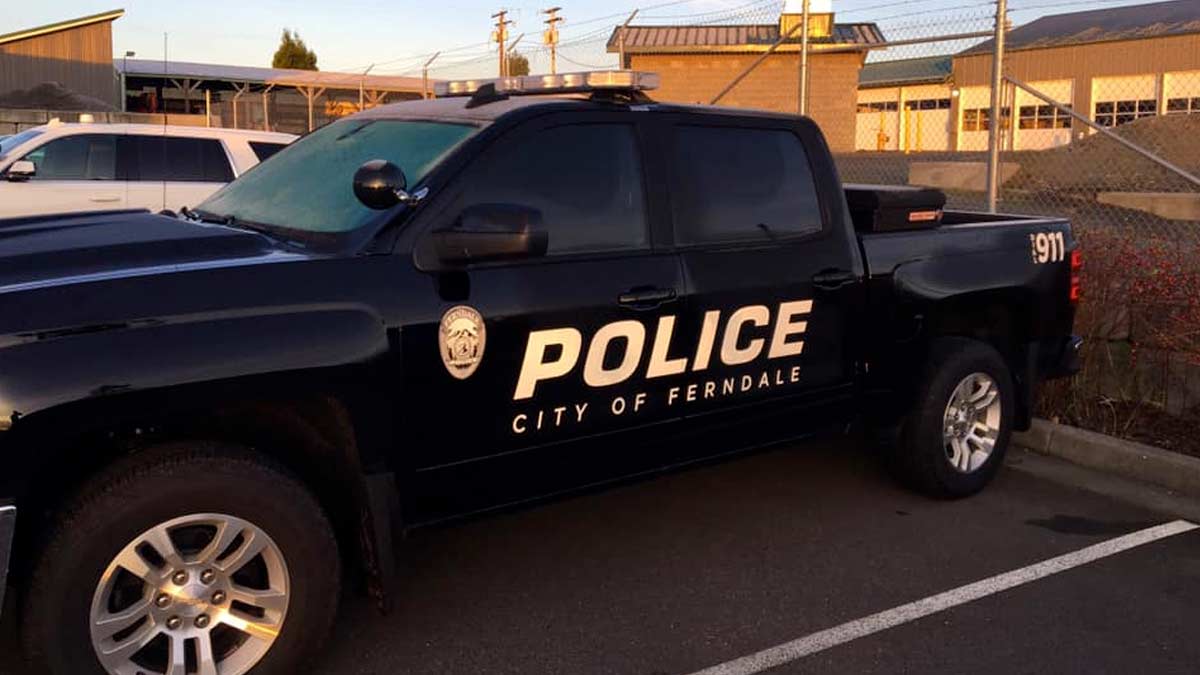 [WASHINGTON] – (MTN) – Michael Scott Langton, 46, a veteran officer with the Ferndale, Washington, Police Department, was arrested at his Blaine home around 9 p.m. on Tuesday July 26 on a charge of Criminal Attempt, Solicitation of a Minor. The charges were upgraded on Wednesday to Attempted Child Molestation 2nd Degree.
Langton was booked into Skagit County's jail following his arrest. Information from the jail only indicates he is being held for another agency and does not list a bail status.
Because the charge involves a minor and is sensitive, the Bellingham police will not be releasing any further details at this time according to a city press release.

According to a report in the Bellingham Herald, Bellingham Police Lt. Chad Cristelli reported that his department received a call regarding Langton on July 26 and started an investigation. Cristelli did disclose that one victim has been identified, but the investigation is ongoing.
Whatcom County asked the Bellingham police to investigate to avoid any appearance of conflict of interest. However, this is not Langton's first time being investigated.
The Alleged Oath Keepers Connection
In 2021 an anonymous hacker breached the Oath Keepers security and downloaded data, including emails, from 2020 and part of 2021. The hacker released the data to Distributed Denial of Secrets, a transparency organization, and much of the information ended up posted online.
BuzzFeed reported on the released data, and among the active military members and law enforcement employees who had sent inquiries about joining the Oath Keepers, the article cited a specific email from February 4, 2020, scarcely a week after three members of the Oath Keepers had been indicted for their part in the attempted insurrection at the United States Capitol on January 6, 2020. The email in question was from Scott Langton who identified himself as "a current Washington State Police Officer looking for information."
The Buzzfeed article was published on October 1, 2021, and on October 4, Officer Langton was placed on paid administrative leave while the department and city investigated the incident.
Local community groups in Whatcom County, including the Riveters Collective and Connect Ferndale, advocated for transparency in the investigation. The request fell on deaf ears, and Langton was back on full duty by the end of October. The internal investigation concluded that no violation of law or department policy had taken place.
Local groups were disappointed with the outcome of the investigations into Langton, prompting Connect Ferndale and the Riveters Collective Justice System Committee to release statements calling for independent review, transparency, and policy improvement. They criticized the investigation for the inherent conflict of interest, having been performed by Langton's colleagues, and the blatant disregard of the published department polices as relates to making contact with such groups.
Prior to the October 2021 investigation, the Riveters Collective Justice System Committee gathered information on police practices and published the data and their analysis. The project, titled Learn Why We Believe Public Safety Reform is Necessary, first appeared on their website in September of 2021. Multiple updates soon followed, and Langton turned out to be a focal point due to the statistically significant number of complaints against him.
Other Incidents Involving Officer Langton
The Riveters Collective Justice System Committee (JSC) looked at 52 complaint allegations dating from 2015 – 2020 for Ferndale Police officers employed at the time of their records request in January 2021. Their findings revealed that the department has sided with officers 94% of the time when the complaint came from a civilian. However, when a complaint started internally, 98% of allegations were either sustained or ruled founded. The name at the top of the list for most complaints was Langston's.
From 2015 to 2021, Langton has 17 complaints on record. The officer with the next highest number has three.
Langton started with the Ferndale Police Department in August 2012, but prior to July 2021, when SB 5051 went into effect, complaint records at Ferndale PD, Bellingham PD, Blaine PD, and Whatcom County Sheriff's Office were destroyed after six years. The earliest records available at the time dated back to 2015.
Most of the complaints against Langton alleged behavior described him as harassing, discriminatory, rude, insulting, or overly aggressive. Five complainants specifically identified the color of skin as the element that triggered Officer Langton's behavior towards them.
Of the 17 complaints, 16 were internally investigated, and his colleagues deemed them "frivolous" or "did not occur." The JSC report noted that at least one complaint acknowledged that Langton is known by many of the areas minorities as "the racist cop."
Lawsuits
In February of 2020, Langton pulled over a female motorist that he alleged committed a traffic violation. Following his decision to cite her, he continued to detain her at the scene, in violation of federal law and the Fourth Amendment. The lawsuit alleged Langton purposefully delayed citing the woman for a traffic violation so he could have a police dog brought to search the woman's car.
The case was moved out of Whatcom County Superior Court and into Federal Court in September of 2020. According to the Bellingham Herald, the case was settled out of court and dismissed on April 12.
In June of 2011, while Officer Langton worked for the city of Blaine, he was alleged to have used excessive force against a 54-year-old, legally blind man with limited mobility due to crushed vertebrae. During that encounter, which was initially a call for a verbal dispute between neighbors. Langton was alleged to have struck man, dragged him across a parking lot, and thrown him to the ground. That lawsuit was reportedly settled for $129,000.
There is some evidence that other incidents exist: A letter from 2013 references a lawsuit involving Langton and the City of Blaine. A 2011 court document described a witness report that they had to avert their eyes due to the rough treatment that Langton applied to a Blaine resident.
Partially due to previous policies around destroying records of complaints, there may be no further information available anymore, and advocacy groups think that's part of the problem that needs to be addressed in Whatcom County.
Could Ferndale Have Intervened Before Things Went This Far?
It is unclear if Ferndale knew of Langton's complaint history from Blaine. The Ferndale police policy does have a requirement for comprehensive screening, background investigation, and selection process, but it does recommend reviewing an officer's complaint history.
Despite this, by October of 2021, when Langton's email exchange with the Oath Keepers came to light, a third of all complaints against the Ferndale Police Department since 2015 were against Langston. Ferndale existing policies did not catch this outlier in their department, nor considered the significant number of complaints piling up against Langton in comparison to other officers on the force. Additionally, there is an apparent pattern of ignoring the work of community organizations and independent journalists that provided concrete evidence that Langston was violating already published internal policies.
The Present
On Tuesday, when Bellingham police arrested Langton at his home in Blaine, they contacted the Ferndale Police Department informing them of his charges. Officer Langton, who is still listed as an employee on the Ferndale Police Department website, has been placed on paid administrative leave. His annual salary is listed as $98,810 per year.