Excessive Heat Warning extended through Saturday as the heatwave continues
Seattle has the potential to have the first six-day 90+ degree streak in modern history.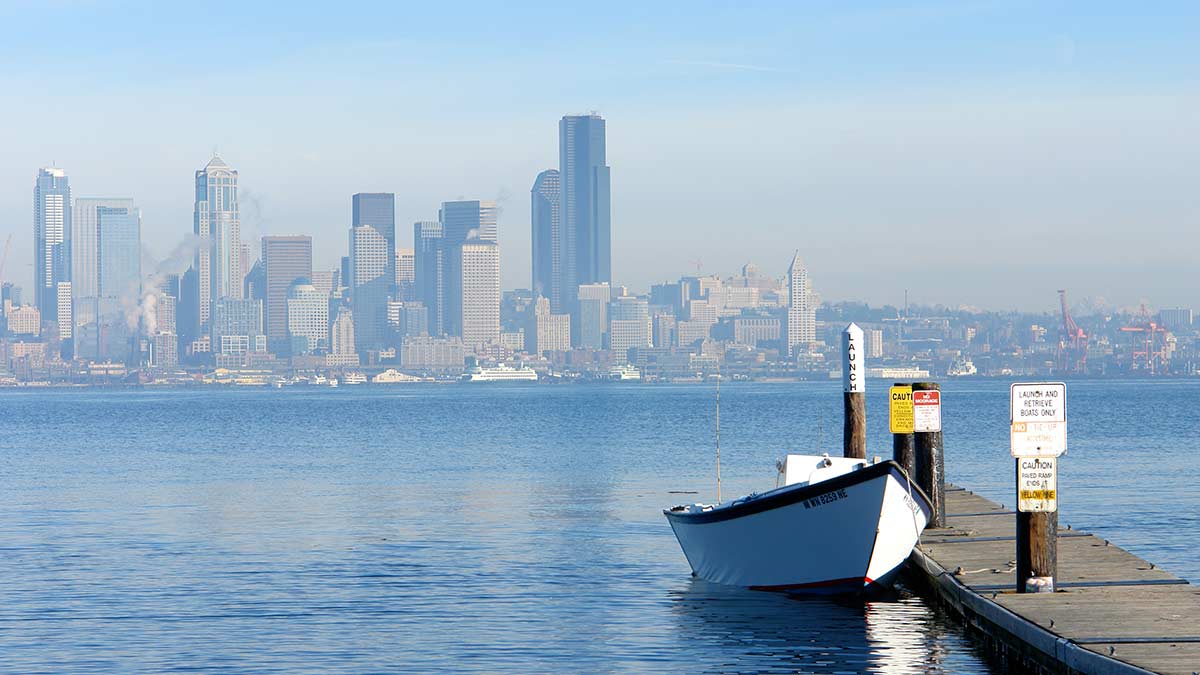 [KIRKLAND, Wash.] – (MTN) The National Weather Service extended the Excessive Heat Warning for Western Washington through 9 PM Saturday as a record breaking heatwave continues to bake the region.
On Tuesday the temperature reached 94 degrees at Seatac Airport, breaking the previous record of 92. Wednesday's high reached 91 degrees. Forecast models are hinting that a high of 90 degrees on Sunday is within reach. If that were to happen, it would be the first six day streak of temperatures 90 or above in modern history.
A thermal trough, high pressure, and light winds have come together to send temperatures west of the Cascades into the 90s and over 100 degrees in the eastern part of the state. Humidity has been a little lower than the initial forecast models, and overnight temperatures have been a few degrees cooler adding a small amount of relief in the morning hours.

Thursday
Clear sunny skies with a light wind from the northwest and north will keep the heat going. The high will reach 89 to 93 degrees through the Bellevue-Kirkland-Woodinville area. Downtown Bellevue and Totem Lake will be the hot spots, while higher spots like Finn Hill and Houghton, as well as along the water, will be a touch cooler.
Thursday Night
Temperatures will stay above 70 until 1 AM to 3 AM, dropping to 6 to 64 degrees close to dawn.
Friday
Friday will be hotter as heat remains entrenched over the region. High temperatures will be 93 to 97 degrees. The models are suggesting that it may be a bit more humid than the previous days, adding a layer of awful for those who don't have air conditioning.
Friday Night
Winds will pick up overnight, with a light breeze potentially pulling in some marine air. Temperatures will be closer to fine with lows dipping to 60 to 64 degrees around sunrise.
Saturday
Appears to be a near copy of Friday, with just a little less humidity. High temperatures will be 93 to 97 degrees.
Saturday Night
Some clouds start to move in, but not enough to make it mostly or totally cloudy. Lows will be 61 to 65.
Sunday Outlook
Clouds start to move in on Sunday and depending on when they arrive and thicken up will have a significant impact on the high temperature. If they arrive earlier in the day, highs will moderate and be between 85 and 89 degrees. If the clouds arrive later in the day, highs will reach 89 to 93.
Due to our unseasonably cold spring and deep snowpack, area rivers, streams, and lakes remain very cold. It is possible to get hypothermia, even on a 90-degree day. Stream flow is also high, so tubers and kayakers should use caution. Currents are faster than usual. Never swim, tube, or boat near downed trees or low head dams, it is very dangerous.
Do not leave pets or children in your car, even for "just a minute." Temperatures can soar to over 110 degrees in less than 10 minutes, leading to heat stroke or worse.
Regrettably, due to the current COVID BA.5 surge and community spread of monkeypox, people seeking cooler indoor spaces should consider wearing a tight fighting N-95 mask.