Art installation raises ire of SPD East Precinct
An art installation on Seattle's Capitol Hill highlights police brutality on the walls and barricades of the East Precinct.
The CHOP Gallery on Seattle's Capitol Hill may not be open to the public but its new installation is already raising the ire of its neighbor — the Seattle Police Department's East Precinct.
The installation includes up to five projectors streaming protest-related content onto the north-facing windows on E. Pine St. and onto the precinct itself.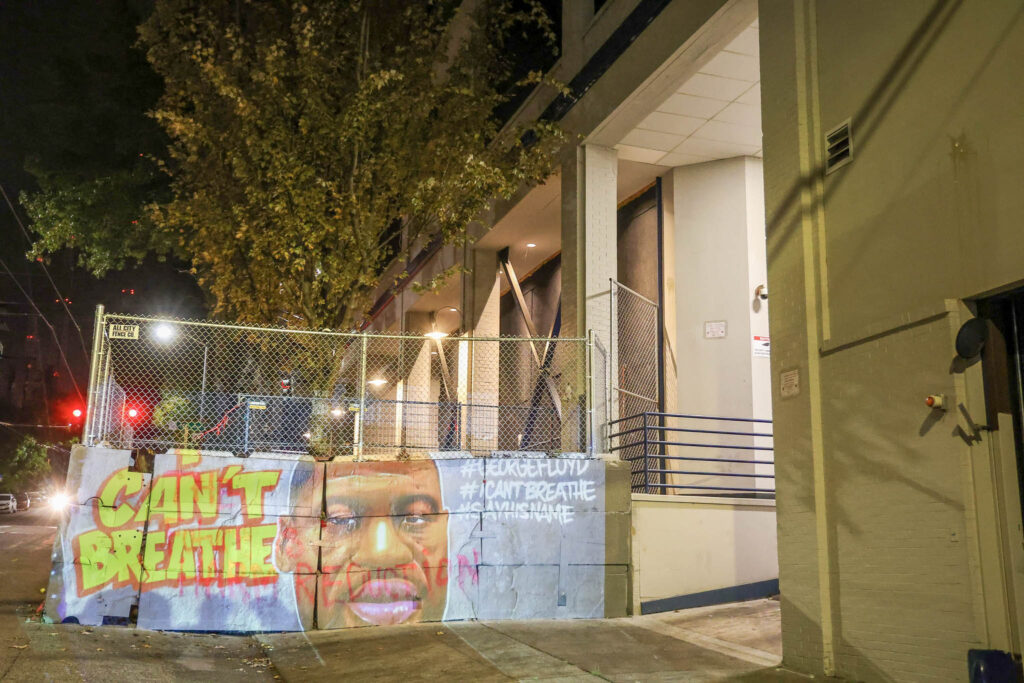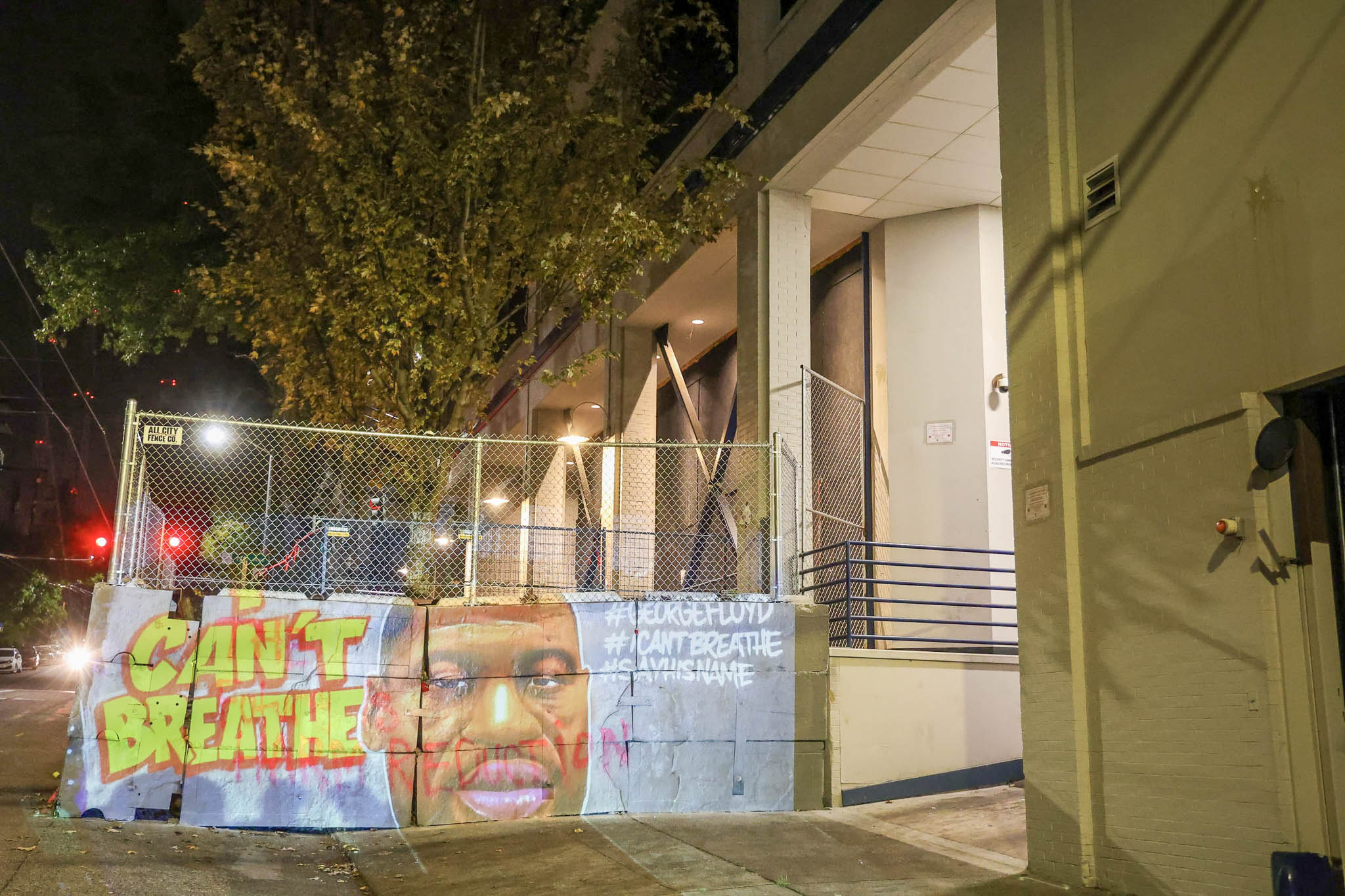 The curator, John Mitchell, gave Malcontent News a tour on Monday. The projectors have not been mounted yet to their permanent positions as he continues to perfect their placement. Some of the projectors, which he acquired used, had once fetched $25,000 each.

"These are professional grade projectors once used by Nike — not sponsored," he says.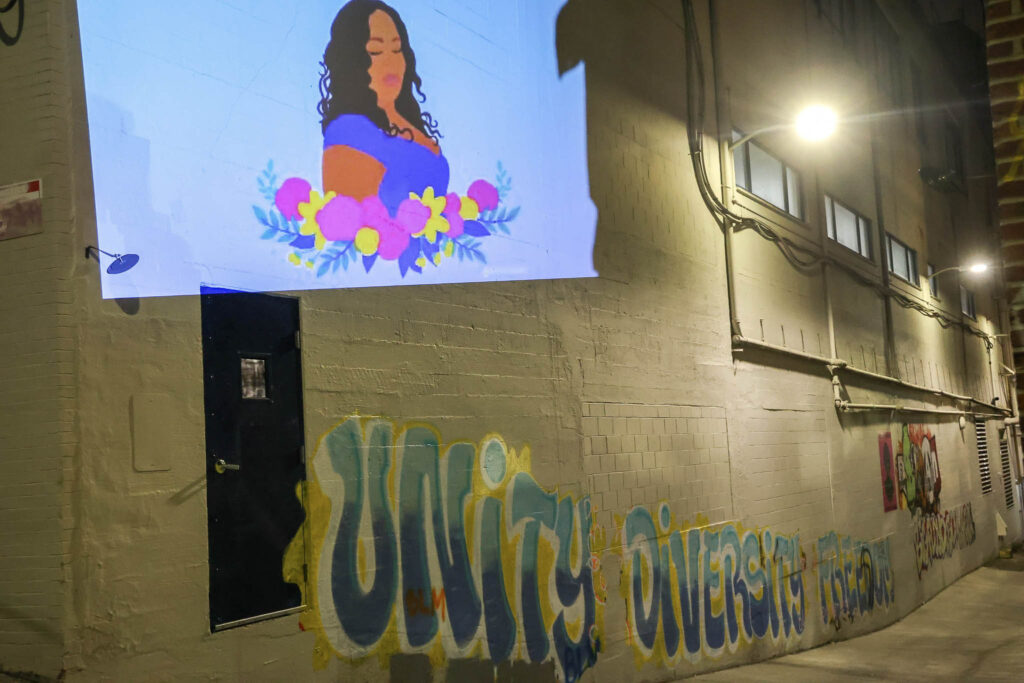 Before Mitchell could finish his thought, a marked SPD police cruiser pulled up. "Mr. Mitchell…" the officer began to say from his rolled-down driver side window. The officer went on to explain that one of the projectors made it difficult for him to see oncoming traffic.
Mitchell, himself an accomplished photographer, says he just wants to spark dialogue in the community and encourage other artists to act.