Avowed Neo-Nazi arrested for hate crime in Spokane
The 44-year-old male is well known in Spokane for harassment of the Jewish community.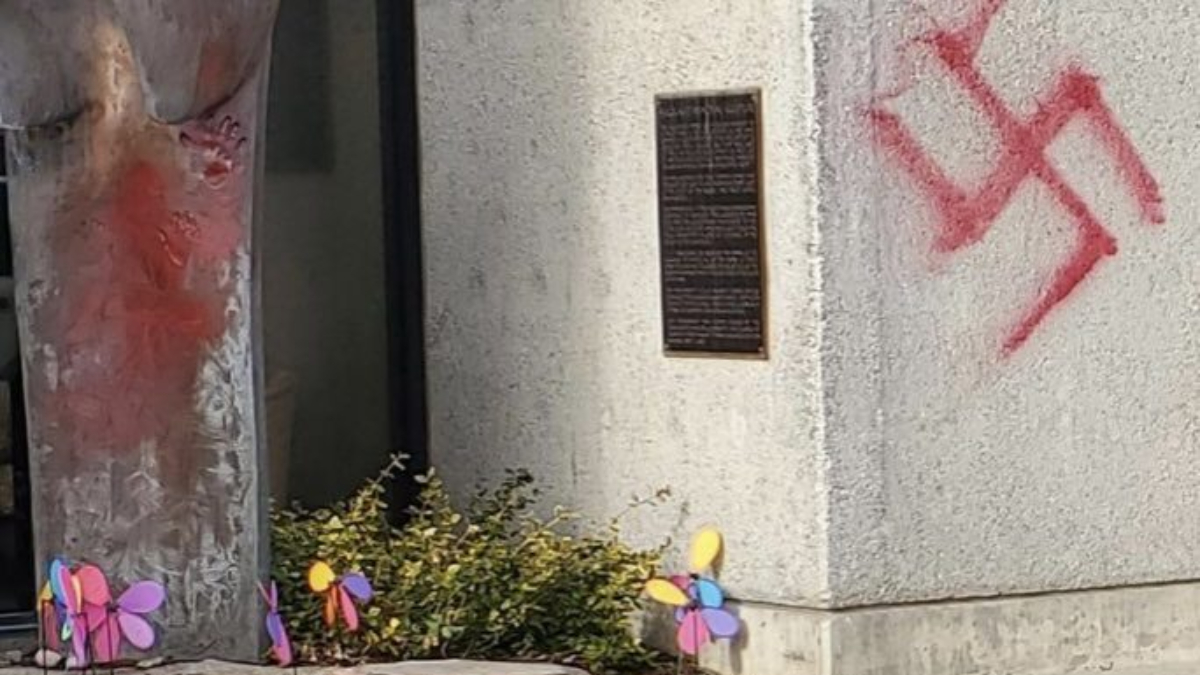 Five Fast Facts
Raymond Bryant, 44 years old, of the Spokane suburb Airway Heights was arrested on February 18 for painting swastikas on a Holocaust memorial and vandalism at the Spokane Synagogue Temple Beth Shalom
Bryant was well known by Temple security due to multiple interactions with him, threats against congregants, and continued harassment by him, and the hate group he is a member of
Bryant is a member of the anti-Semitic Group 14First Foundation which has taken responsibility for hate crimes, vandalism, and assaults on the Jewish population across the United States
Surveillance video caught Bryant painting the swastikas and other Nazi symbolism, along with his 2008 Nissan Altima with "88" and "White Pride" bumper stickers
Bryant is facing two felony charges with hate crime tags and bond was set at $2,000
SPOKANE, Wash. — The man arrested in connection to the anti-Semitic vandalism at a synagogue on Spokane's South Hill is reportedly a member of a white supremacy group and previously harassed members at the temple, according to newly filed court documents.
Spokane police arrested 44-year-old Raymond Bryant on Thursday morning in connection to the vandalism at Temple Beth Shalom on the morning of Feb. 8. Bryant is facing charges of second-degree malicious mischief and malicious harassment, which are hate crimes, according to Washington law. Bryant appeared in court on Friday, during which he was given a $2,000 bond.
Keep reading at KREM 2

Like, Share, Follow, Support