BREAKING: Seattle police fatally shoot suicidal man
Two police officers fired their weapons on the suicidal man two-minutes after arriving on scene.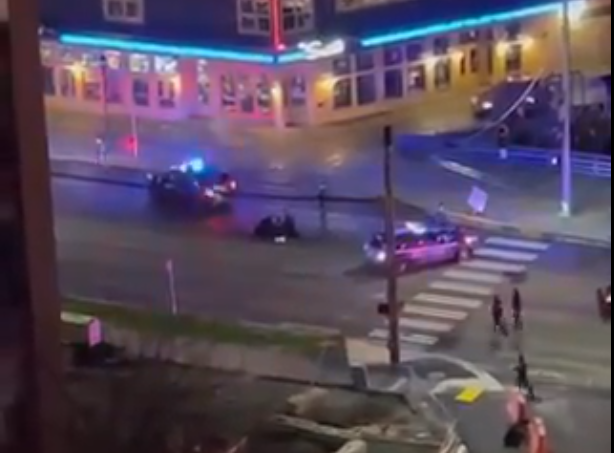 UPDATED: February 16, 2021 @ 11:23 PM
[SEATTLE] – (MTN) The Seattle Police Department has reported a man is dead after an officer-involved shooting on Alaskan Way and University along the waterfront. Video of the scene showed a large police presence during the ongoing investigation. The police scanner records indicate officers were called to engage with a suicidal man who had a knife. The man started to approach the officers and he was shot. A Public Information Officer stated the man was shot by two officers, was white, and was declared dead at the scene.
According to a transcript of Seattle Police radio traffic, Seattle police officers were responding to a call of a suicidal man at 9:19 PM. A minute later, officers requested a unit with "40mm," which would a less-lethal device. At 9:22 radio traffic indicated police has spotted the individual by the cruise dock and had a knife in his left hand. At 9:23 PM police stated, "shots fired, suspect down."
Alaskan Way and surrounding streets along the waterfront are closed and people are being asked to avoid the area.
Like, Share, Follow, Support