Breaking: Truck drives off after striking the Kirkland Ave bridge
The truck driver left the scene after striking the bridge, leaving debris and conduit in the road.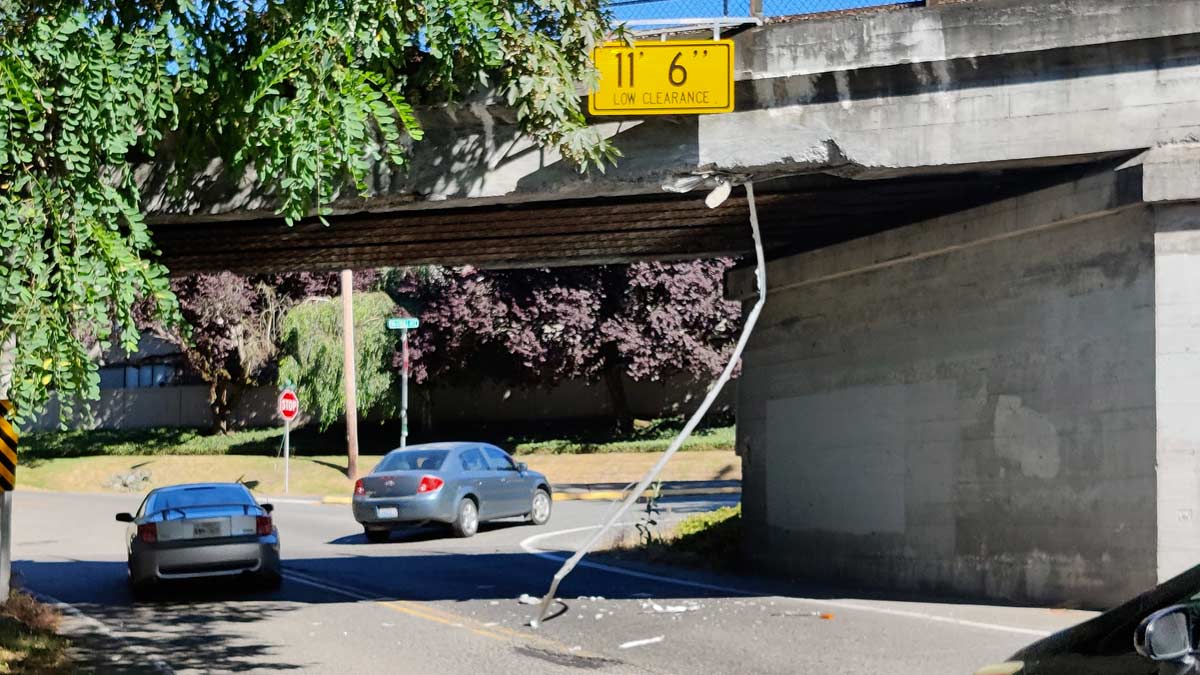 [KIRKLAND, Wash.] – MTN The infamous truck-eating bridge didn't quite claim another victim but may be a victim itself after a significant bridge strike where the driver left the scene.
Around 4:30 PM on Saturday, a truck heading "eastbound" toward 85th Avenue struck the bridge, causing moderate damage to the concrete, exposing the supporting rebar, and sending at least one section of conduit into the road. The roadway is littered with concrete pieces. The truck drove off after the strike with unknown but likely significant damage.
This is a breaking news story and we will provide an update as more information becomes available.