UPDATED: Get ready to roast, historic heatwave ahead for Pacific Northwest
Many weather records could be shattered this weekend and early next week with temperatures over 110 in the PNW.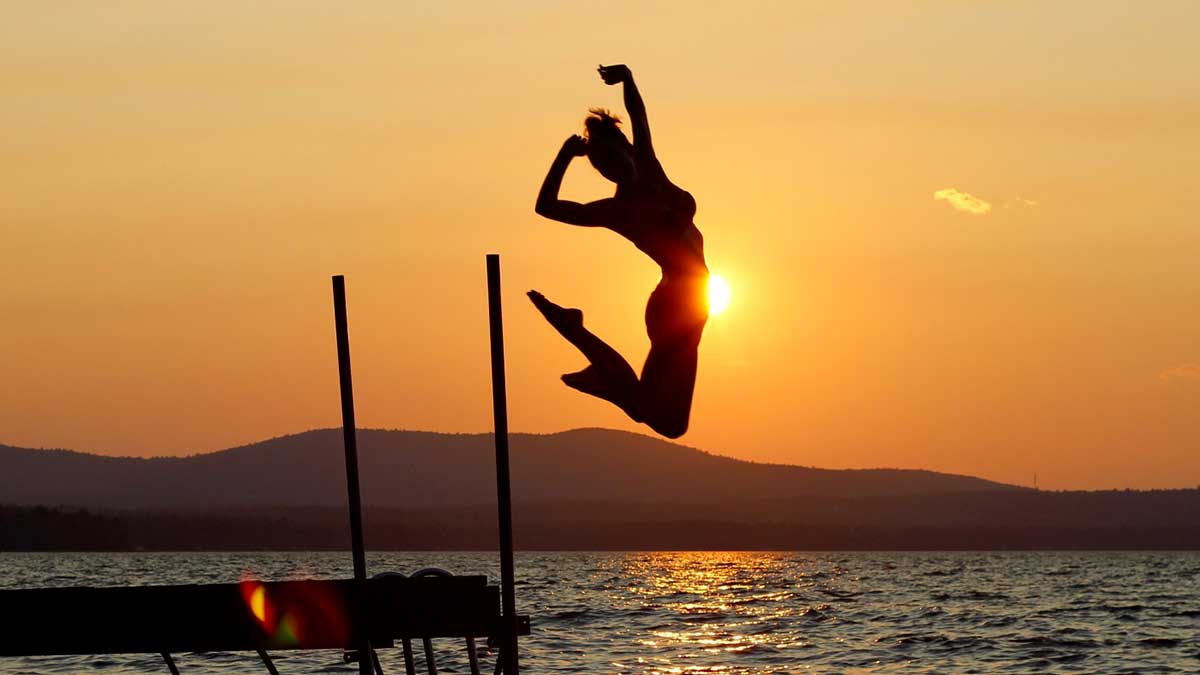 Update: The National Weather Service has issued an Excessive Heat Watch from Friday afternoon through Monday afternoon for temperatures approaching 100 degrees.
---
[KIRKLAND] – (MTN) Seattle tied the record high on Monday, with SeaTac Airport recording a high of 89 degrees, but if the forecast models hold, 89 may seem like sweater weather compared to what lies ahead. Puget Sound could see a historic heatwave this weekend and into early next week.
A powerful ridge of high pressure is expected to develop and push into our area on Friday, allowing a tongue of brutally hot air from the desert southwest to flow into our region. How hot? Some computer models are forecasting temperatures as high as 110 degrees for Seattle on Monday! Relax, those models are outliers, but the use of the word "historic" to describe what could be coming isn't hyperbole.

The Pacific Northwest is notoriously tricky to forecast because a weather system moving 50 or 100 miles off the predicted path can dramatically impact accuracy. The location of the ridge, how effective it is on blocking any offshore flow, and the strength of the ridge has forecast models indicating a 25 degree spread for this weekend. It is like looking at snowstorm weather models forecasting 2″ of snow to 14″ of snow and trying to decide which one is right.
Stop stalling, or I'll stop reading!
So far, this is what I think we are looking at, but my confidence isn't high enough to say, "this is the forecast."
The ridge will arrive on Friday, and the marine layer that pushed in a little bit today, and will push in hard tomorrow, will be on its way out. Friday looks like a near copy of Monday, with highs from 86 to 90 in the Kirkland-Bellevue-Woodinville area.
Friday night won't offer much relief, and temperatures will be from 62 to 65 under clear and windless skies. Saturday is when the furnace kicks in.
Saturday could be historically hot. Temperatures in the Kirkland-Bellevue-Woodinville area will be 97 to 101 under clear skies and almost no wind. The record high for Saturday is 93, and I feel confident enough to say this record is at risk. If SeaTac Airport reaches 100 degrees on Saturday, it will be the fourth time in history Seattle has officially reached 100 degrees. Some forecast models are putting the dewpoint in the high 50s, which isn't southeastern United States sticky, but it will be enough to notice this isn't exactly our typical dry heat.
Saturday night has the potential to be historically hot. Forecast models are indicating almost no breeze to look forward to and an onshore flow. The only saving grace is it will be clear a night, allowing some of the heat to radiate to space. Lows will be 67 to 71.
Sunday is looking even hotter. The ridge will further entrench offshore, pumping the historically hot air into our region. Highs on Sunday could be 98 to 102. The record high on June 27 is 91 degrees and even if the forecast moderates, that record will almost certainly be broken. Some models show the dew point reaching 60 degrees. Last year during our hottest days we had desert humidity as low as 14%. Dew points will be about 15 degrees higher. It won't' feel like Georgia, but it won't feel like eastern Washington either.
Sunday night looks like a copy of Saturday night. A relentless onshore flow, near windless and clear. Lows will be 67 to 71.
Monday is too far out to predict with confidence, but the models indicate it could be as hot or even hotter than Sunday. If the ridge aligns in the right spot and parks for long enough, there is a real possibility of three 100 degree days in a row for our area with dewpoints near 60, which would be unprecedented.
The ridge looks to move eastward on Tuesday and the onshore flow finally breaks up. Real relief won't come until Wednesday, June 30. Writing a forecast more than 4 or 5 days out is throwing darts, but if I had to make a prediction, Tuesday could reach 90.
If you think this all sounds horrible, it could be worse. Portland, Oregon could reach 100 on Friday and 110 on Saturday, Sunday, and Monday. Spokane is looking at a 6-day streak over 100 degrees as a possibility, with highs reaching up to 110 by Monday.
The all-time record high in June is 98 degrees. Historically, Seattle has never seen three 100 degree days in a row, and in my 21 years here, I have never seen a forecast model so supportive of this kind of heatwave. The all-time record high for Seattle is 103, reached on July 29, 2020. That record appears safe, but that will be cold comfort for many.
Last year, forecast models supported several days but not in a row, possibly reaching 100 degrees or higher, but dense forest fire smoke moderated our highs by 4 to 8 degrees keeping us in the mid-90s on the worst days. There is no smoke in the forecast, but the risk of brushfires and wildfires even in the lowlands will dramatically increase as we approach the Fourth of July, even if these high temperatures moderate into the 90s as we get closer to the weekend and our confidence grows in the forecast.
Like, Share, Follow, Support