Governor Inslee extends COVID restrictions to January 4, 2021
The governor also announced an extension to PUA and another $50M in small business aid.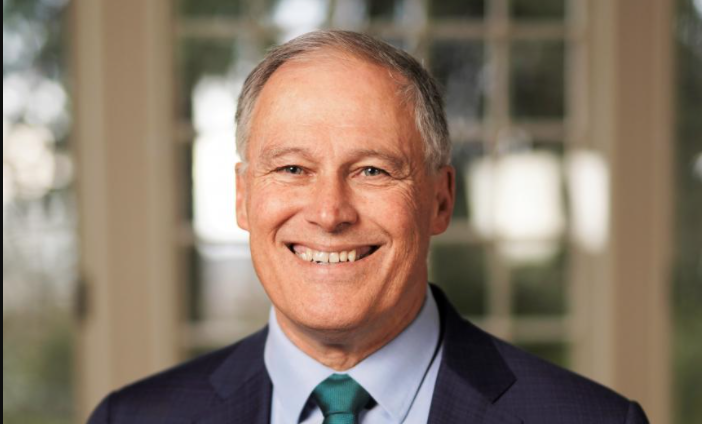 Governor Inslee held a press conference today where he announced additional grants for small businesses, a potential unemployment extension for up to 100,000 citizens, and a continuation of statewide COVID restrictions. The governor cited 80% ICU utilization, 1,094 people hospitalized for COVID statewide, and over 10,500 new cases reported in the last 48-hours as the reasons for the extension. The state projects that 2,000 Washingtonians will be hospitalized with COVID under a "moderate" scenario by the end of December.
Part of today's press conference announced an additional $50 million in grants to assist small businesses most impact by COVID-related closures. The Department of Commerce is prioritizing businesses such as yoga studios, fitness centers, entertainment venues, and bars to receive the new grants. The maximum amount a company can receive is $20,000. The number of approved applicants will determine that final sum.
Officials in Washington D.C. remain deadlocked on a second stimulus package for Main Street and citizens. Benefits from the CARES Act in the form of unemployment extensions and unemployment for 1099 employees, also called gig workers, is set to expire on December 31. For most people, the actual expiration date is December 26. Governor Inslee announced that for a subset of people collecting unemployment, extensions would continue into January.

People collecting Pandemic Unemployment Assistance (PUA) will continue to received benefits if the federal government does not come up with a stimulus package. This extension benefits approximately 60% on unemployment and would represent a flat payment versus the current sliding scale. The governor did not state how much each qualified individual would get, only saying that for "a few," it would be less. The governor indicated that funds were available for him to extend the program through executive order and that Employment Security was already working on implementing the plan. Officials stated there were insufficient funds to expand PEUC, impacting as many as 172,000 people if benefits expire.
Governor Inslee did not take further business restrictions off the table and announced businesses not complying could receive fines up to $10,000 a day. Multiple state officials stated that we would better understand the number of new COVID cases created by Thanksgiving travel and celebrations in the next one to two weeks. The change in those numbers will dictate if the state needs to issue another extension after January 4 or take more robust measures.
State officials indicated that 62,000 doses of the Coronavirus vaccine would arrive in the state of Washington on December 15. Frontline healthcare workers and residents of nursing homes would get top priority. An additional 182,000 doses would come by the end of December, with more "likely" in January. Immunization requires two doses, 28 days apart, and takes a total of 60 days to become effective. The amount of vaccine arriving in December will not be enough to immunize everyone at the head of the line. Washington will receive vaccines from AstraZeneca and Moderna.