Green grass, red houses, blue cars, little buddies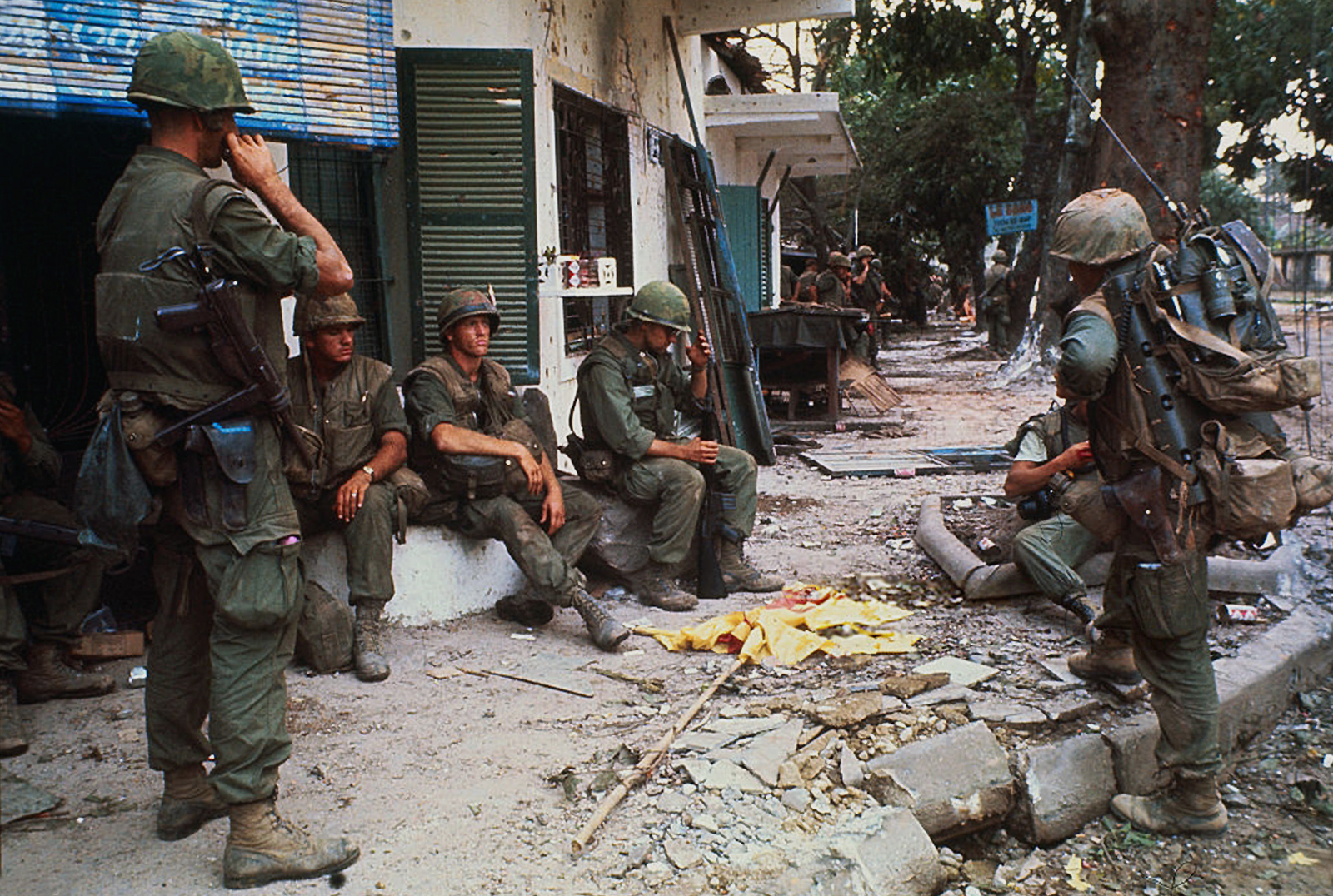 My parents were both previously married and had families of their own before they met. The tale is rather sordid. My mother was divorced, leaving by all reports a lousy excuse of a husband. My father was still married at the time and left his wife and three kids behind. To add to the scandal of all of it, I was born out of wedlock, a bastard child born in the same year as the Summer of Love. To amplify the tale of woe, my father's ex-wife died of cancer shortly after his departure, and the three children were left to fend for themselves.
Through a happier filter, I like to explain that I come from a family similar to Eight is Enough. The 1970s sitcom featured a blended family of seven children from prior marriages, and an eighth child, Nicolas, born from the new union and much younger than his half-brothers and sisters. As a child, I had three half-brothers old enough to be my father without raising any eyebrows.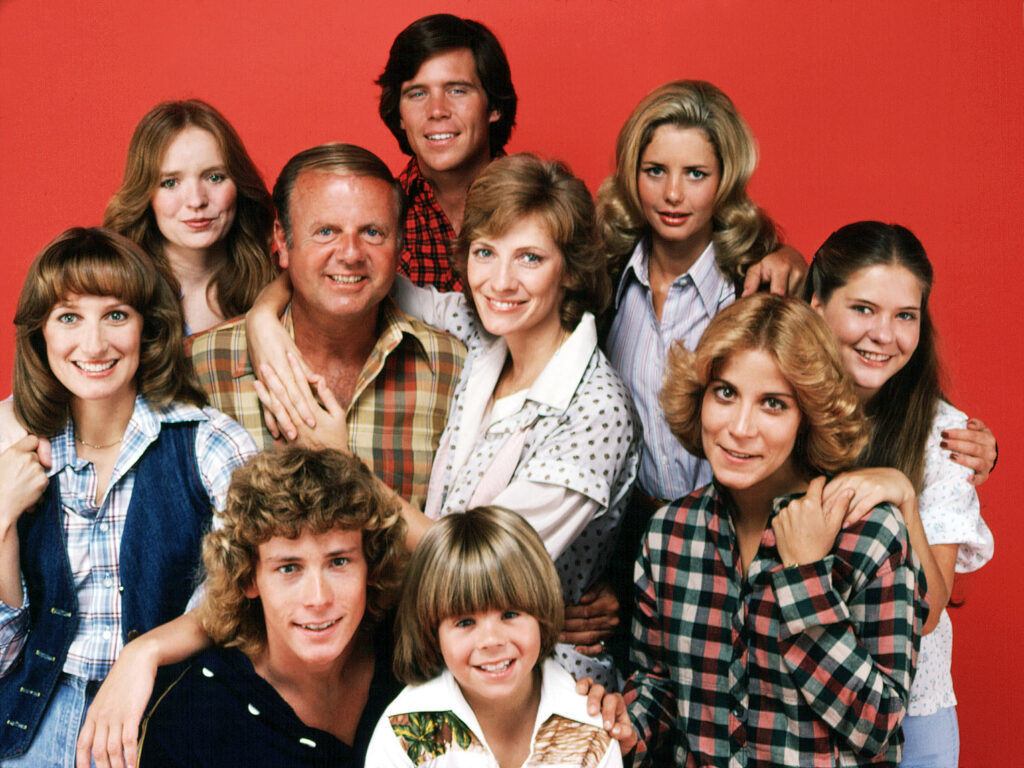 I don't remember much about Jay, which is likely a good thing. When I was 4 or 5 years old, he came and visited us with a mission, apparently, of trying to destroy my father's new family. Jay has remained bitter about dad leaving (rightly so) but his actions during that time remain unforgivable, and through a 2019 filter, criminal. My half-brother Phillip doesn't have issues but instead has a lifetime subscription. I will leave it at that, but I do wish he would find his happiness. Finally, there is my half-brother Danny, the oldest of the three.

When I was born, Danny was in Vietnam with the Marine Corps in Explosive Ordinance Disposal (EOD). He was a volunteer, not a draftee, and spent seven months in-country. He was in Da Nang during the Tet Offensive, a lousy time and place to be in Vietnam, unless your happiest with people throwing hand grenades at you daily. He was sent home with medals, including a purple heart, PTSD, and a lifetime of seizures from his injuries.
I don't remember much about Danny but what I do remember are very vivid little clips or snapshots in my mind. The most striking thing I remember is he had red hair and a lot of it. Learning more about genealogy and genetics through the years, I suspect the red hair came from the Jewish genes on my mother's side. I have this crisp memory of me asking Danny why his hair was red, and him telling me it was because his hair caught on fire, and it turned it red when it grew back in.
Another memory I have is we had a painting on a piece of wood, with the bark of the tree acting as the frame. The oval piece of art was of Jesus, a lamb in one hand, and appearing to be making the sign of the cross with the other. I look back now at my very non-religious family, and I am puzzled on why we had it in the first place. As I type these words, I also find myself asking, "whatever happened to it?" In the classic European vision of the Messiah, Jesus was, tall, lean, very white, with a mane of reddish blonde hair. As a child, I can remember asking why was Danny in that picture and why was he holding a sheep. In my little mind, he looked like Jesus.
I also remember his car. My father was an engineer, a tool and die draftsman who eventually ascended to vice president aligned with the automotive industry, so the love of automobiles is in my blood. Danny had a 1968 Mercury Cougar, blue, with the Ford 289 V8. There is a crystal clear memory of him at our house on Bailey Road. A little, walk out basement ranch on the edge of the forest, across from horse pastures. The long driveway had an offshoot to the left about midway up, and it was a bright, perfect, summer day. Danny was working on his Cougar, music playing, and the colors, in particular, are a strong part of the memory. The red house, the deep green grass, the dark blue car, and his red hair.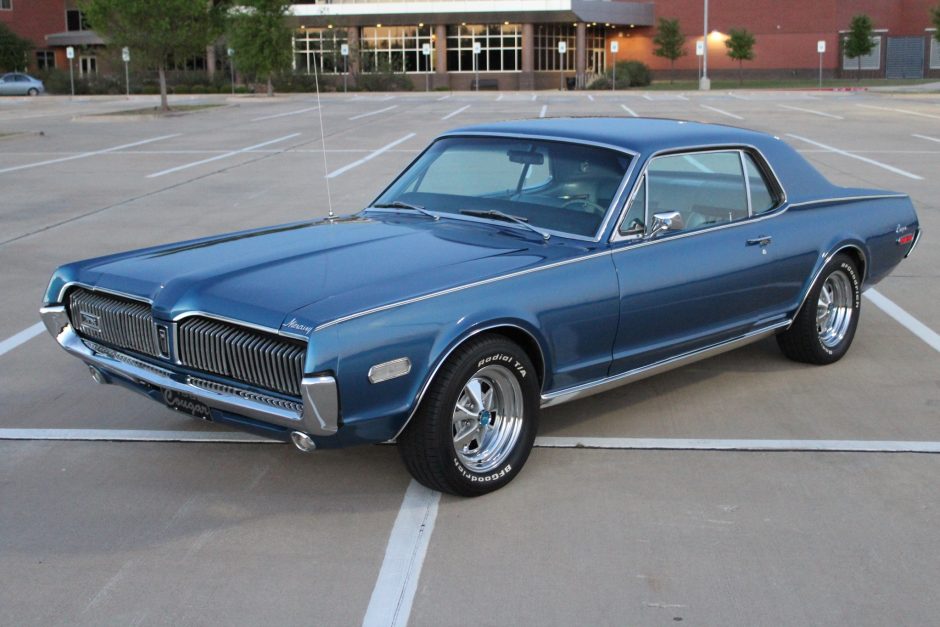 Danny was letting me, ehem, help, and he would always call me, "little buddy." The scope of my assistance was passing tools, almost certainly the wrong tools, and being under the car with him. I was so happy to have this time with my big brother, and I know I looked forward to his visits from Philadelphia or our visits to the city of my parent's origin.
I was seven years old when the news came. Danny had been in a motor vehicle accident. Hit by a drunk driver that had run a stop sign, Danny was on his motorcycle riding tandem with a friend. The driver dragged his body almost a quarter-mile is what I seem to remember hearing in the talks and whispers. Danny had been wearing a helmet and head-to-toe leather, so although externally he showed almost no injuries, internally he was, "a dropped watermelon." The person riding with Danny suffered a broken leg.
We deal with death and children differently today. During this time, death was something to be obscured from young eyes. I didn't see Danny at the hospital, didn't go to the wake or the funeral. I barely understood anything going on beyond my mother was inconsolable, my father was focused, and the rest of the family was tense.
Danny and his brother Phillip got into a huge argument just hours before his death, and the last words Phillip said were, "I wish you were dead." If there is ever a parable to watch what you say, I can think of no better example.
The echoes of his death carried far and wide. Danny was in a motorcycle gang called the Dirty Neckers. I guess he found the camaraderie he must have missed from his military days. As I write these words, I giggle to myself, taking the child to wake bad, exposing the child to a motorcycle gang, acceptable. I remember one gang member in particular; his name was moose. Moose used to play football for the Philadelphia Eagles and was a linebacker. What I remember about Moose is he was a giant. Forget being a giant to a young child; Moose would be a giant for anyone. I remember him filling up an entire door frame, height, and width when he would walk into a room. I also remember he was gentle, at least in my presence.
Family lore says that the motorcycle gang came as a whole to call upon my parents, they jammed a wad of money into my mother's hand, asking that Danny be buried in something nice. The funeral was being prepared in a hurry, and my family didn't have a lot of money, so the gift was accepted.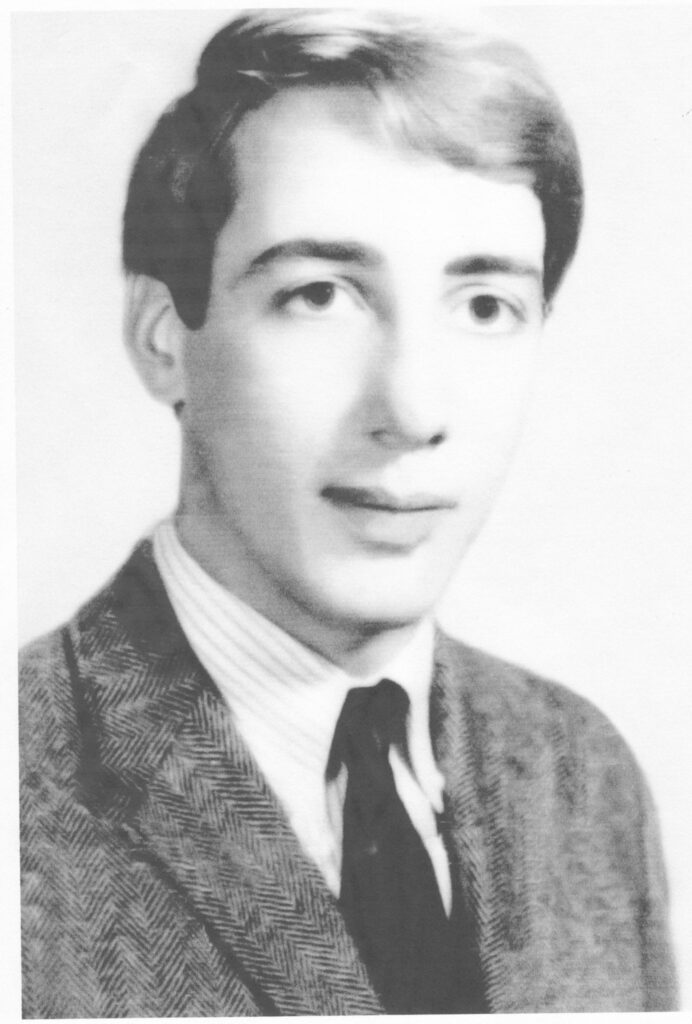 The friend riding with Danny on that day suffered a broken leg. Twenty years later, to the day, he died at the same intersection.
In this era, there was no Mother's Against Drunk Driving or social outrage for being impaired behind the wheel of the car. The man that killed my brother faced no real consequences legally. On the other hand, he was a target of the wrath of the Dirty Neckers, and family lore says he left Philadelphia out of fear for his safety.
My mother has never been the same since. The natural order of things dictates that a parent should never bury a child, and she has had to bury two. I will never know, but I speculate that Phillip still carries regret for the angry words said the day of Danny's death. Still, my mind drifts to a warm summer day, fresh cut green grass, a red house, a blue car, and helping my brother.
Like, Share, Follow, Support