It is a long way to the top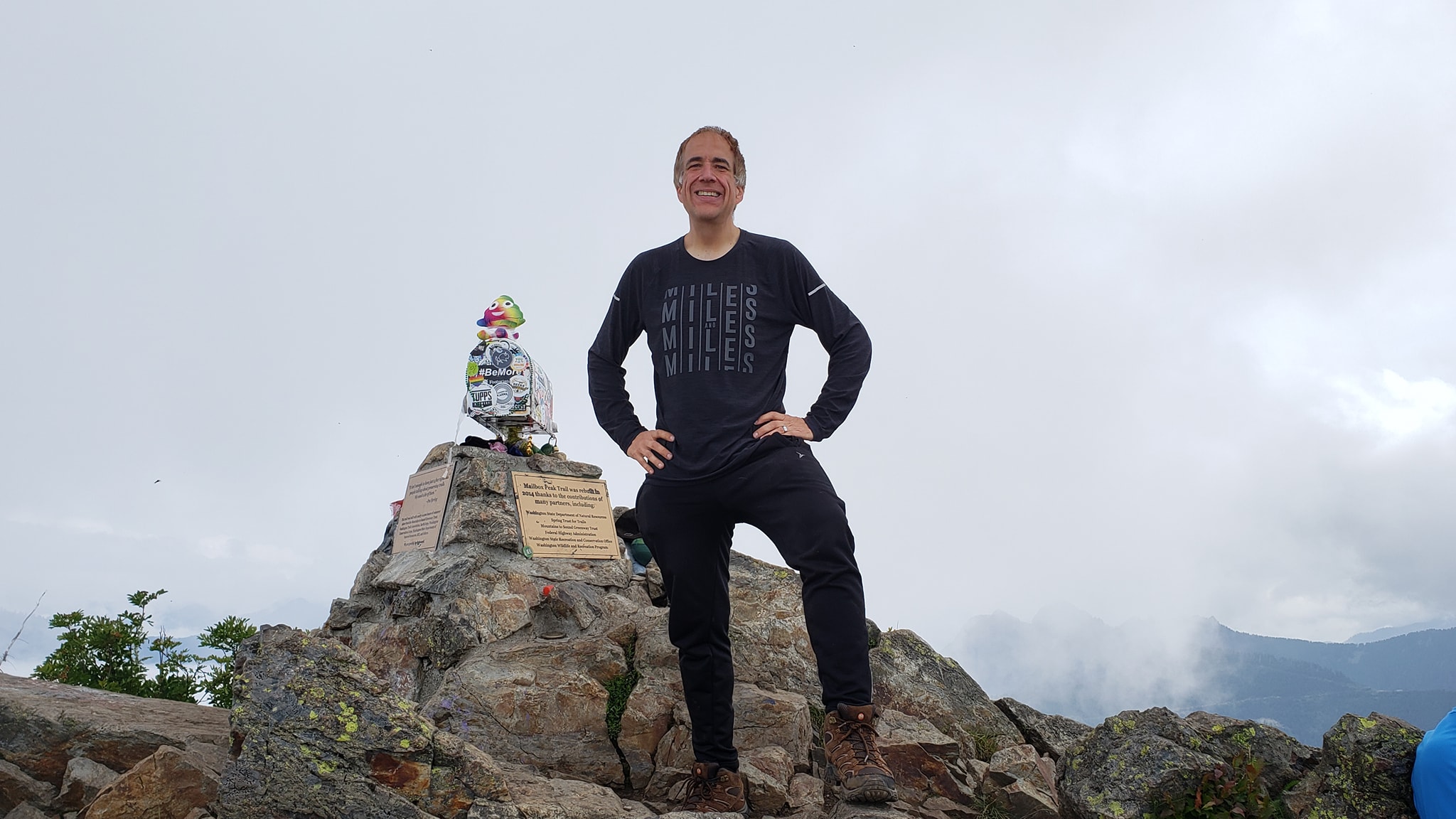 Three-hundred-and-seventy days ago, I started a journey. No, let me back up, 370 days ago I restarted a journey I began in 2016. In 2016 I had reached a point with my weight where I felt I needed to do, something. Work, off and on struggles with depression, and chronic sleep apnea caused by my anatomy was taking a toll. In January of 2016, I weighed in at 264 pounds, 119.5 kilograms. Because I'm pigeon chested my frame helped hide the heft to a degree.
By the summer of 2016, I had dropped 25 pounds and then came Pokemon Go. Yes, I play and yes I still play, but in the summer of 2016, it was an addiction. I started to walk everywhere and perfected catching and spinning while on the move. I dropped down to 220 pounds, felt great, and was wearing clothes that hadn't fit since 2008.
Then came Amazon and AWS. By the time I got to Amazon, I was deeply committed to one hour of exercise a day and five mini-meals. That survived for about a month. Twelve-hour workdays, a two-hour commute, followed by two to four more hours of work in the evening killed any sense of maintaining a fitness program. I would go the entire day without eating because that was the expectation of my management team. I would come home and binge on 4,000, 5,000 even 6,000 calories. Saturday would be a 10 to 12-hour workday, and Sunday evening would be more. The expectation bar of working 24/7 and immediate access was so high that I was written up for not checking e-mail while on vacation in August of 2017. The reason? This did not show Amazon values of, "ownership." Enough of that. I had reached my breaking point, and so had my body.

So 370 days ago, I got on the scale and weighed 254 pounds. "Fuck this," I thought. I had worked so hard to get down to 220, and there were tangible benefits, I'm not going back to 264, or higher. So I started my journey.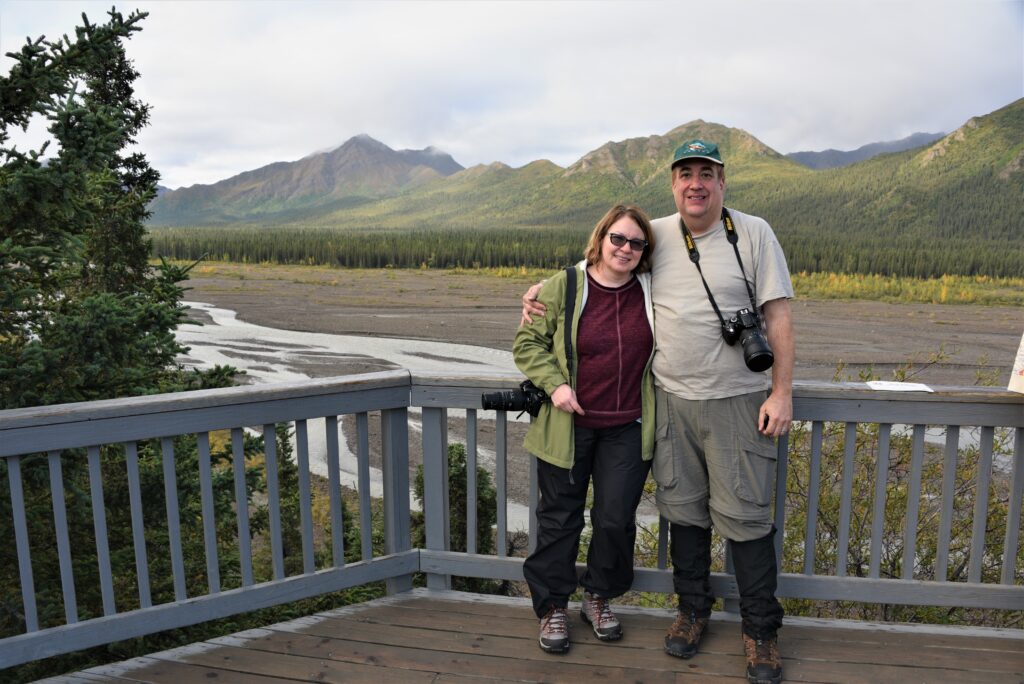 On August 29, 2018, a person took this picture of my wife and I while visiting Denali National Park. The reason I'm wearing gaiters is we had hiking plans for the day. We made it to the crest of the ridge over the Eielson Visitor Center on one of the only days in the summer of 2018 where Denali wasn't shrouded in clouds. It wasn't an easy climb, but we made it and even climbed a series of false summits in search of solitude.
The next day was cloudy, cold, and gray. We picked a front country trail that ended up being almost double the distance the sign indicated with more elevation gain. As we hit the summit, sleet pelted us in a howling wind of 35 to 40 MPH. We loved every minute of it and didn't realize how far we went until we got back to the trailhead.
If you've read this far you're probably going, "where is the punchline? Get to the point!" Alaska is really important to this story and I will never be able to explain why. A common question about my journey is if there was an event, or a scare, or a medical reason I did this. The answer is always no, but it does come back to Alaska. It wasn't because I was incapable of doing the things I wanted to do due to weight, it wasn't because an airplane seatbelt would barely fit me, or the eye rolls when someone sat next to me on the plane. Just something changed, and I was motivated to change.
September 11, 2018 – 244 pounds.
October 10, 2018 – 234 pounds.
November 10, 2018 – 220 pounds.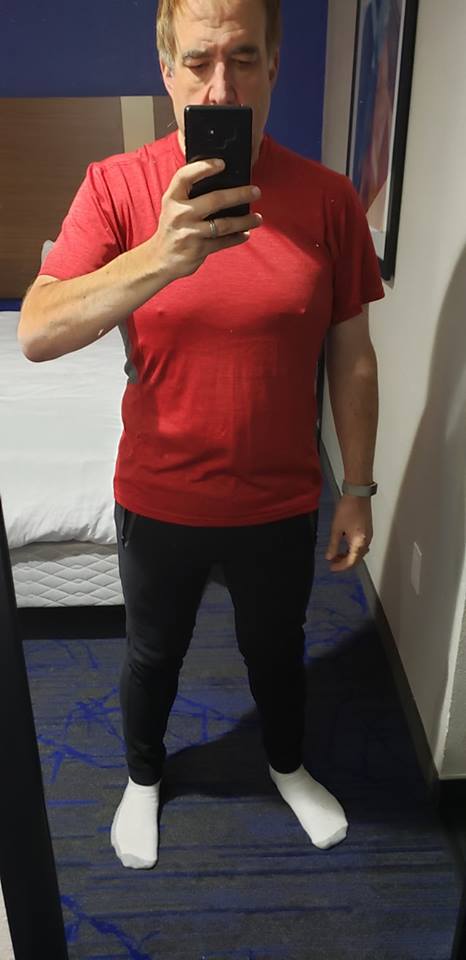 December 11, 2018 – 209 pounds.
January 12, 2019 – 194 pounds.
February 12, 2019 – 189 pounds.
March 11, 2019 – 177 pounds.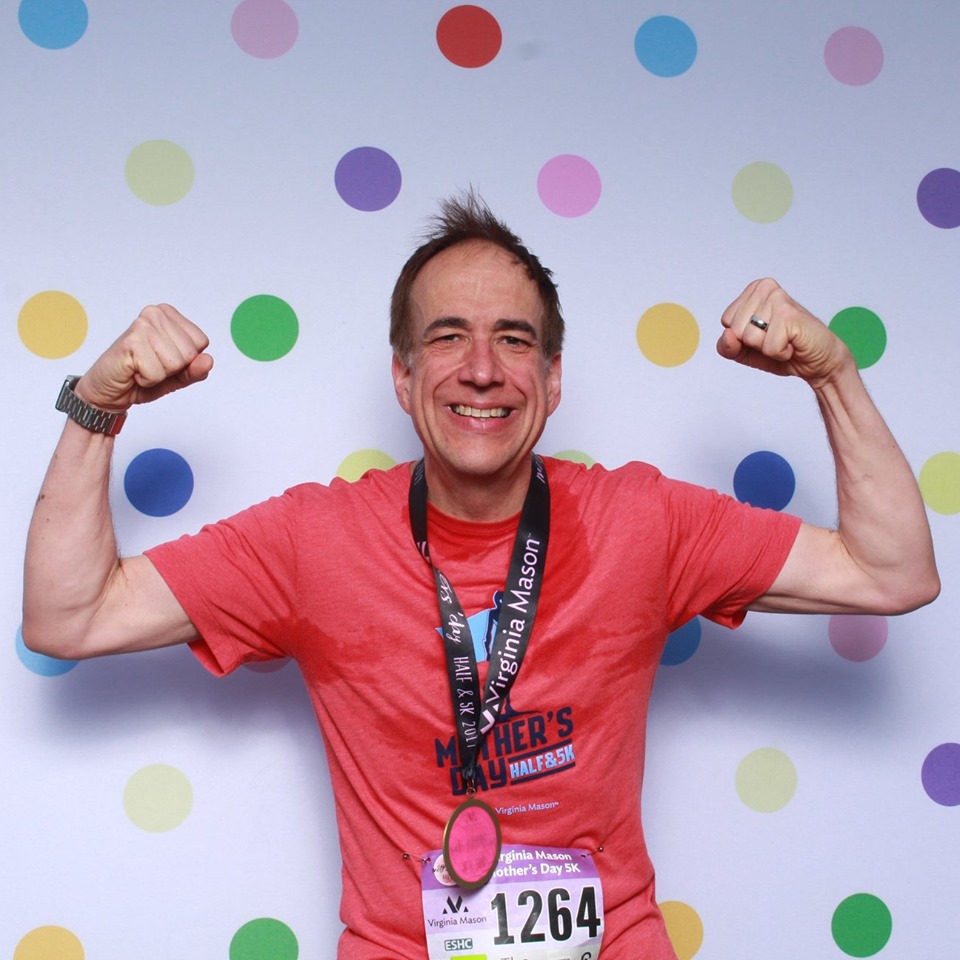 July 18, 2019 – 177 pounds.
My weight now moves in a range of 173 to 180 pounds since March 3, 2019.
Eighty pounds lost since August 15, 2019, 90 pounds lost total.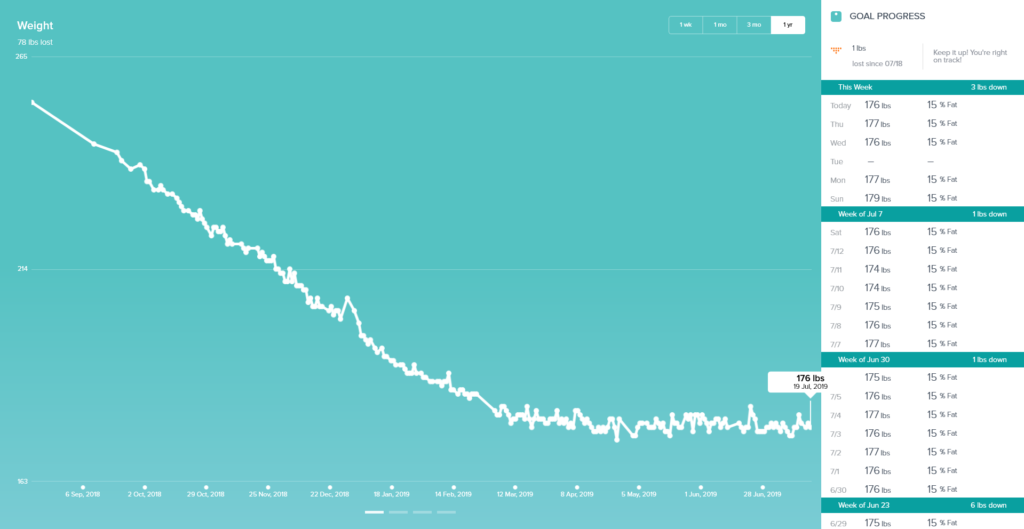 So the next question that comes up is, "how did you do it?"
I did it alone. I didn't join a group or get a coach. I didn't follow any fad diet or diet du jour. I didn't do Atkins, keto, paleo, gluten-free, elimination, intermittent fasting, cleanses or detox. I also never approached this as a diet.
A key thing I realized in this journey is the minute you say, "I'm going on a diet," you have already failed. Sorry, that's my view. A diet is temporary. A diet is right for 5 or 10 pounds that suddenly crept up. The problem with going on a diet is a diet does not address the underlying negative relationship you have with food. If you have an unhealthy relationship with food when your diet ends, you go back to your unhealthy relationship.
The next thing is I established a mantra in Alaska. Just keep moving. The minute I feel tired, the minute the couch calls me, the minute I feel like I want to take a 30-minute nap, that is the exact time I need to get up and do – something. Something might be doing the dishes in the sink, or work in the garden, but I treated the couch, computers, and TV as the enemy. Just keep moving turned into walking turned into jogging turned into – well look.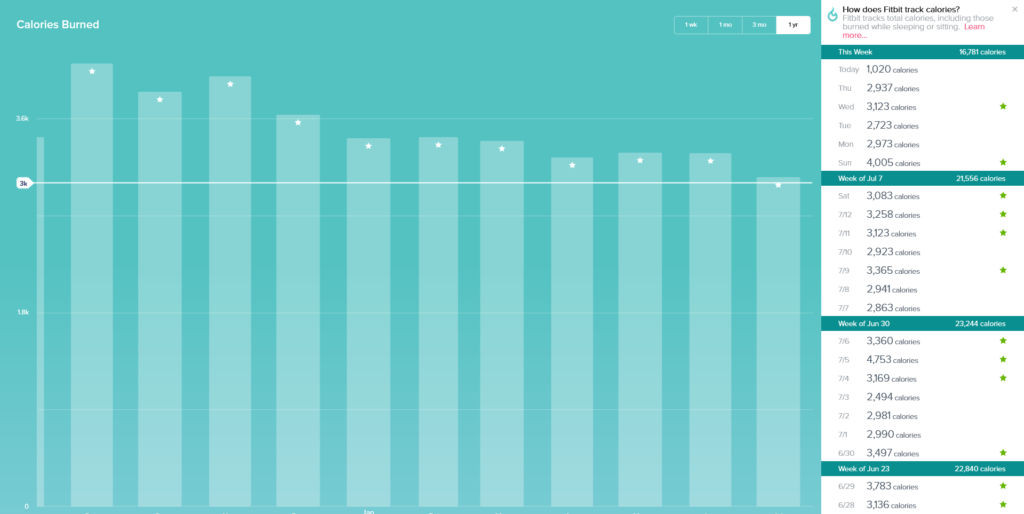 The next question I'm usually asked is, "well, what did you do." The thing is when I look back over the last year I come to this simple answer, I ate right, and I exercised. I have to give credit to Fitbit for keeping me honest and providing me with thermodynamic data. Thermodynamics? What the Hell does thermodynamics have to do with weight loss? A lot! It is a straightforward formula; to lose weight, you must burn more calories than you consume. Put a period on that sentence. There is no such thing as targeted weight loss, miracle pills, or magical eight-minute workouts.
I can't say I eliminated anything from my diet. I almost eliminated all refined sugar, processed white flour, white rice, and pasta. It took me almost six months to wean myself off diet soft drinks, but I cut all diet soda and with it, artificial sweeteners. The only thing I can say I eliminated was fried food, but even then I had the occasional French fry. I never put food into buckets of good food versus bad food. What I did do was consider the calories of my choices, and would then choose something with more caloric bang for the buck.
As an example, if you make fried rice, sesame oil and all, by the book, but make it was cauliflower rice, you cut 80% of the calories. A cup of cauliflower rice is 20 to 25 calories, a cup of cooked white rice is about 210 calories. This is a great example of making a change to create a calorie deficit without suffering. Cauliflower rice on its own is woe and suffering, used in a stirfry or to replace rice in dishes where it is a compliment and not the feature, it is near indistinguishable.
I ate Halloween candy. I ate mashed potatoes, stuffing, and pumpkin pie on Thanksgiving. I had significant surgery at the end of 2018 and was back to just keep moving four days later. The day before my surgery I went on a midnight jog to make sure I took up my last chance to get active minutes and exercise in – eight hours later I was under the knife. Twelve hours after surgery I logged 15 minutes of exercise per Fitbit walking laps around the hospital ward under the supervision of the nursing staff.
On the day after surgery, I asked for a double cheeseburger with the bread and inhaled it. I never suffered, and I never deprived myself. If I found myself wanting ice cream, I would have ice cream, and I would adjust what ate through the day so I would still feel full. I never let myself go over 50 grams of added sugar in a day (which is still a lot) and went many days eating no processed sugar.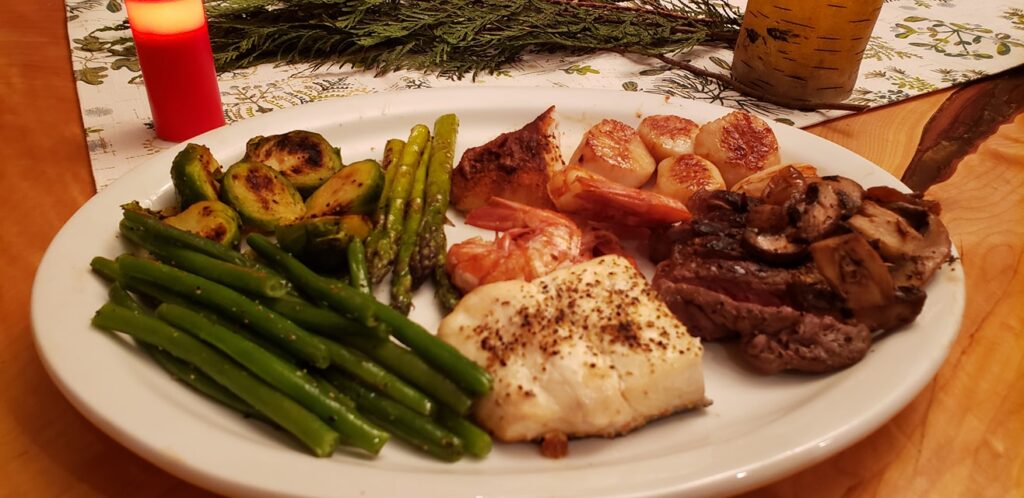 I weighed in and still do every day, but I don't chase a weight. I've learned that I can get on the scale in the morning and weigh five more pounds than yesterday, and that means nothing. What is the weekly trend? What is my body telling me?
I approached this as a lifestyle change. I eat significantly more fresh fruits and vegetables; I eat lean protein and good fats. I still count the calories on everything I eat – thermodynamics.
I frequently get asked if I feel like a new person, and can I now do the things that I couldn't do before. The answer to that is yes, and no. My sleep apnea is related to the anatomy of the airway, which has been described as "horrific" by medical professionals. I will always have to wear a mask, and I will still have to use very high pressure. I climbed the ridges and peaks of Denali – I can now do it faster with less stopping.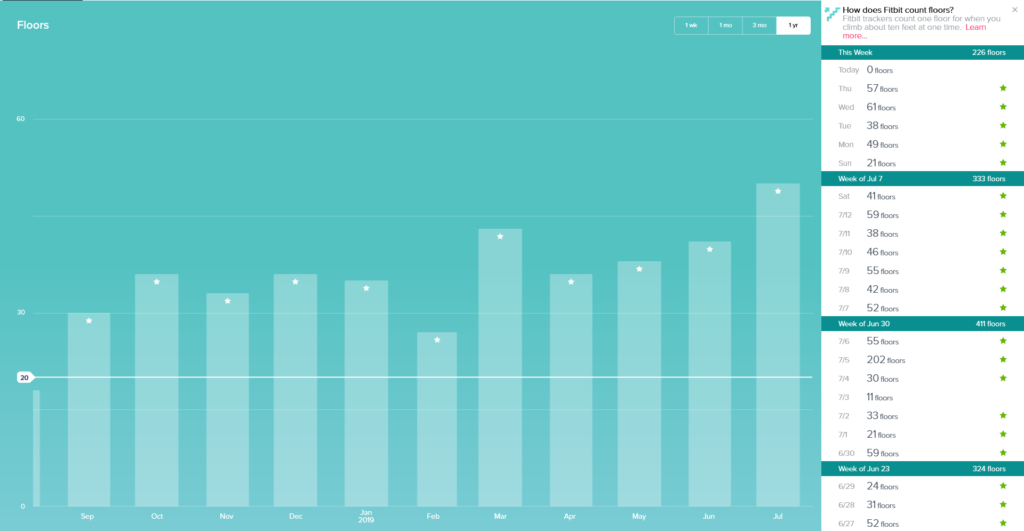 The most significant changes are invisible. My resting pulse went from 72 to 54. My blood pressure dropped along with my blood sugar (I was never pre-diabetic), and cholesterol level. I can run a 5K in 28:30 give or take, and I'm told that is a good time. One thing is for sure, I will never go back. This has been a total lifestyle change and my entire relationship dynamic with food has changed. I crushed cravings, which are very real, and have a true understanding of some simple principles: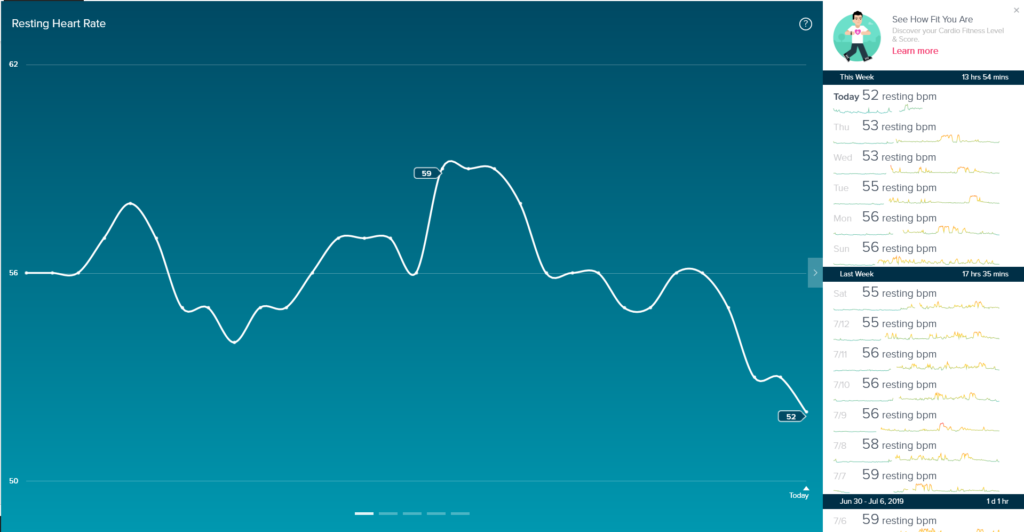 You have to burn more than you eat.
You can't deprive yourself or approach it as a diet – diets are temporary.
You have to just keep moving – exercise is an integral part of changing your lifestyle because there is a cruel joke during weight loss. As you lose weight your body burns fewer calories because you are carrying less mass. If you don't increase exercise you lose the muscle you developed to help move that mass and burn even fewer calories. That leads to the plateau, or worse, why am I gaining weight even though I'm eating less. You have to #justkeepmoving and you have to increase exertion.
So that's my story and that is my journey. I'm told constantly I should write a book about this, but I'm convinced that the mantra of just keep moving, log weight, log what you eat, don't say you're going on a diet, eat right not less, exercise as it is critical to keeping the weight off, just won't sell. We like quick fixes – but I would argue that an 80-pound transformation in seven months is a pretty darn quick fix.
Malcontent, out.
Like, Share, Follow, Support