Hundreds celebrate president-elect Biden on Capitol Hill
Revelers danced in the streets as word spread that Joe Biden had won the 2020 presidential election.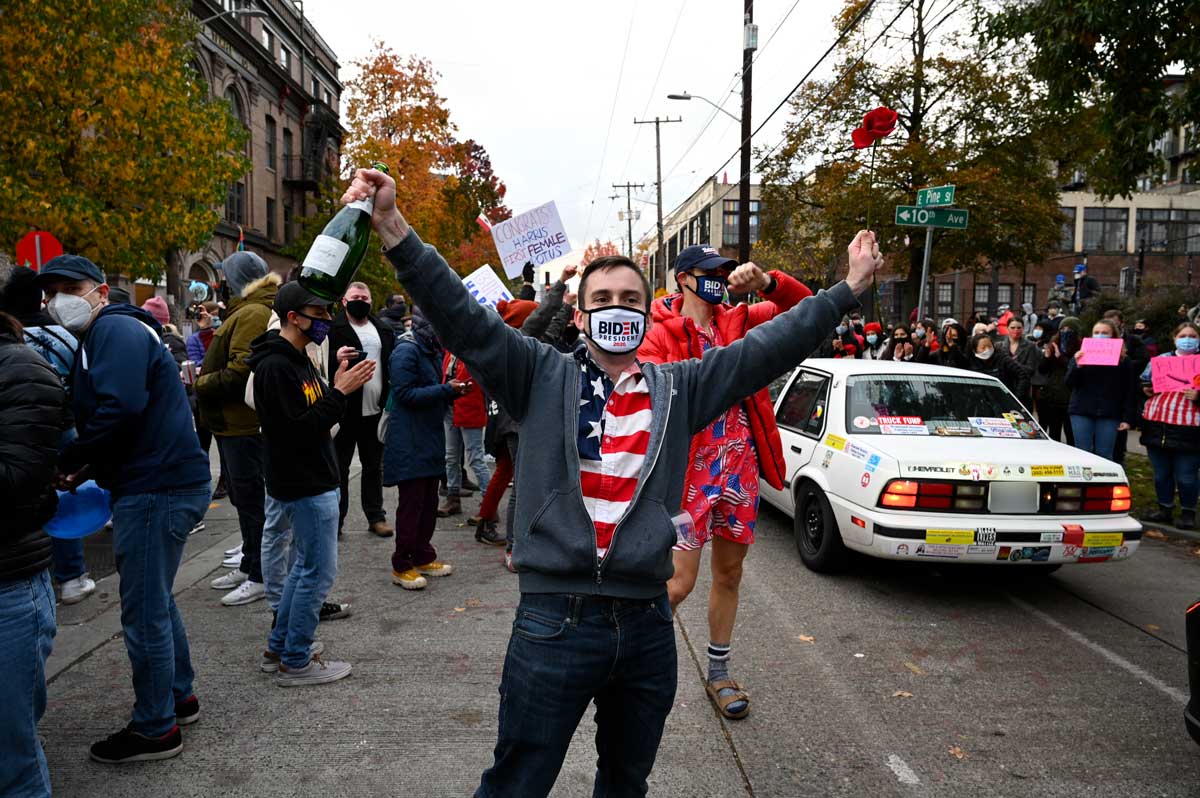 With a stiff breeze blowing on a mostly cloudy afternoon, hundreds gathered at 10th and East Pine, celebrating the presumptive election win of Joe Biden. Revelers danced in the street while popping open champagne bottles, waving Biden-Harris signs and Black Lives Matter and pride flag.
Cars headed westbound on East Pine and stretched as far as the eye could see past the East Precinct, honking horns and waving at the crowd. Music played from a small sound system until a COVID-friendly mobile DJ arrived. About 30 minutes later, the Marshall Law Band came riding a trailer pulled by an SUV. As the sun broke through the clouds in the late afternoon, the band played a long set of music to a jubilant crowd.
Not everyone was pleased with the events unfolding this afternoon. Several familiar faces from the CHOP/CHAZ era, which protesters considered police informants, glowered and harassed some people. A group of protesters in black bloc arrived and burned an American flag outside of the Black Lives Matter mural. These incidents were small and didn't gain much attention from the people celebrating.

Joe Biden won the 2020 national election with 290 electoral votes currently assigned to him. The states of North Carolina remains a tossup, Alaska is not deep enough in their vote count to declare a winner, and Georgia is having an automatic recount.