Hurricane Eta sets sights on Florida for a one-two punch
Tropical Storm Eta is predicted to strike Florida as a Category I hurricane.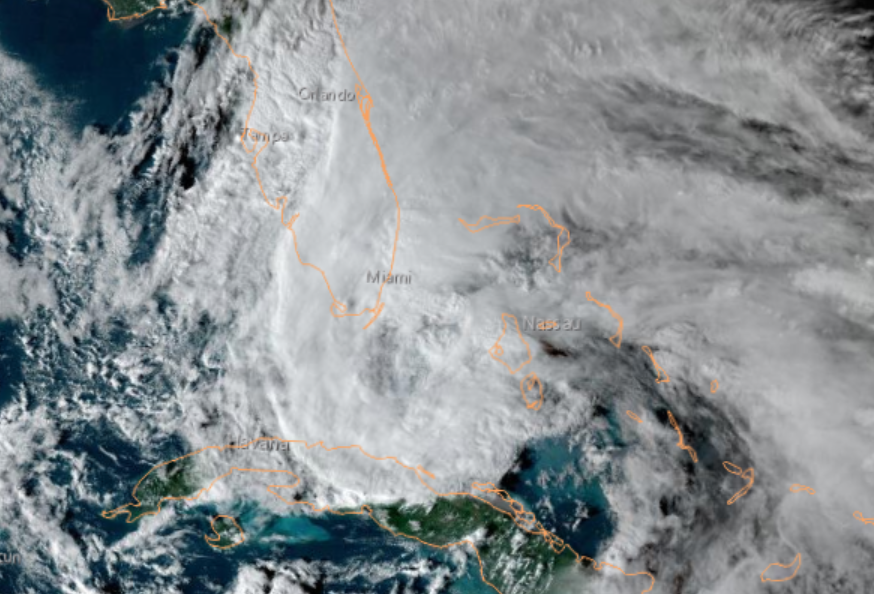 Hurricane Eta, the 28th named storm of the 2020 Atlantic Hurricane Season, is set to become the 12th named storm to strike the United States on Monday. At 1:00 PM PST, Tropical Storm Eta was located about 225 miles south-southeast of Miami, with maximum sustained winds of 65 MPH. Forecasters at the National Hurricane Center predict Eta will cross the Florida Keys at a minimal Category I hurricane.
Hurricane warnings extended across the Florida Keys from Ocean Reef to Dry Tortuga, including Florida Bay. Additionally, the weather service announced Tropical Storm Warnings from the Brevard/Volusia County line to Englewood, including Lake Okeechobee. After striking the Florida Keys, forecasters predict Eta will hit the Florida coast for a second time later this week.
Hurricane Eta battered Guatemala, Nicaragua, and Honduras before reemerging in the Atlantic as a tropical depression. In Guatemala, government officials reported at least 150 people were dead or missing as devastating floods and mudslides tore through the Central American nation. Official news from Nicaragua, where state media has suppressed information, has been scant with reports of only three fatalities. Honduran officials have reported at least 23 deaths and expect the death toll to rises. The Mexican government said as many as 20 deaths and Costa Rica claimed two Eta related deaths caused by a mudslide.

2020 has been a historic hurricane season, tied for the most storms in a single Atlantic hurricane season and the most named storms to strike the United States in a single season. Eta will mark the 12th storm to make US landfall; a typical hurricane season has roughly two per year. In the Atlantic, forecasters are watching two more tropical waves, creating the potential for the 29th and 30th named storms.
You can follow Hurricane Eta at the NOAA website.
Like, Share, Follow, Support