Intel on planned Russian attacks leads to State Dept. advising Americans to leave Ukraine
Russian troops make no attempts to attack on four axes across Ukraine as analysts wonder why it is so quiet.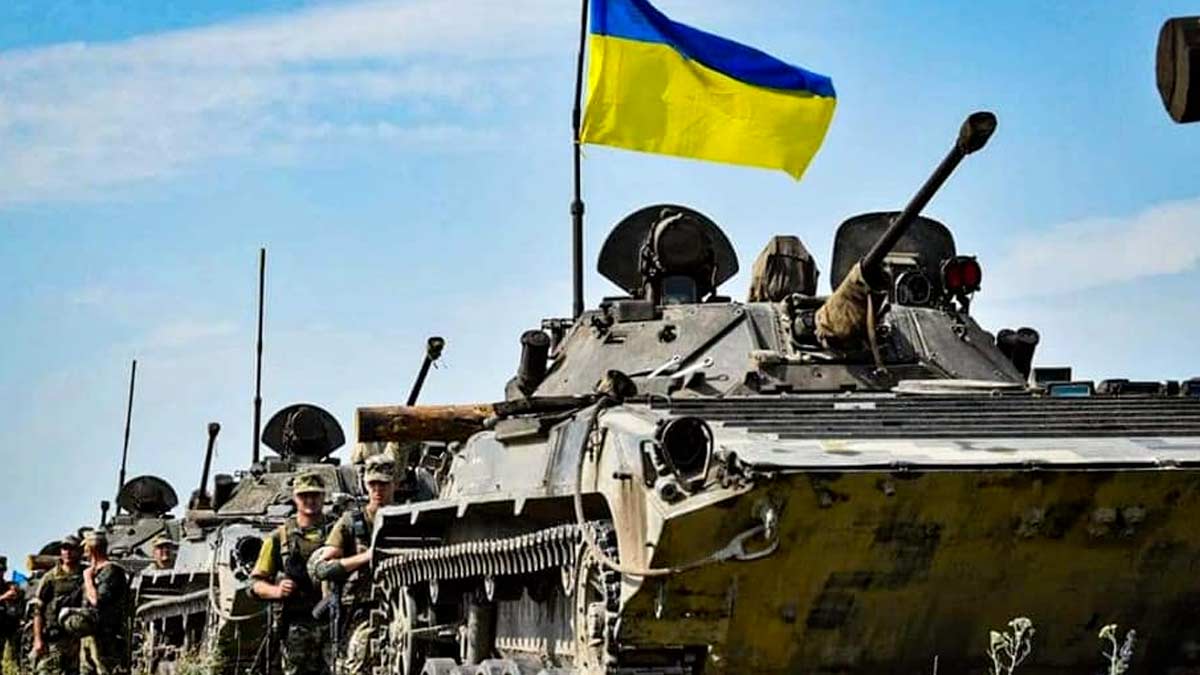 August 23, 2022, Russia-Ukraine War Update
[UKRAINE] – MTN It has been 3,099 days since Russia occupied Crimea on February 27, 2014. Here is our latest update. You can visit our Russia-Ukraine War Center to find more news about Ukraine. You can also listen to our in-depth podcast, Malcontent News Russia Ukraine War Update, hosted by Linnea Hubbard.
Breaking News
The United States Department of State has urged all Americans to evacuate Ukraine due to specific intelligence of Russian plans to launch widescale attacks on civilians and government centers through the upcoming week.
"The Department of State has information that Russia is stepping up efforts to launch strikes against Ukraine's civilian infrastructure and government facilities in the coming days," according to the embassy's website.

"The U.S. Embassy urges U.S. citizens to depart Ukraine now using privately available ground transportation options if it is safe to do so."
Bakhmut
Near Bakhmut, fighting continues on the outskirts of Soledar. Russian forces have been unable to advance past the KNAUF-GIPS sheetrock plant.
Russian forces continued their attacks on Zaitseve, 10 kilometers southeast of Bakhmut. Two advances were attempted, a storming action and a reconnaissance in force assault; neither was unsuccessful.
In the Svitlodarsk bulge, Russian forces only attempted an advance on Kodema but failed to dislodge Ukrainian defenders.
Southwest Donetsk – Zaporizhia
North of Avdiivka, DNR separatists attempted to advance on Krasnohorivka but did not gain any new territory.
Separatist troops made another attempt to advance on Pervomaiske but failed to improve their tactical positions. The village of Nevelske came under attack by DNR separatists, who could not find a way to move through the exposed, artillery-blasted fields. Skirmishes in the area of Pisky continued.
An ammunition depot in Rozdolne was hit by rockets fired from HIMARS.
South of Donetsk, Russian forces continue to advance further into Novomykhailivka without success.
On the Donetsk-Zaporizhia administrative border, Russian forces attempted to advance on Zolota Nyva again but did not move the line of conflict.
There are reports from reliable sources that Ukrainian forces have launched an offensive in the area of Polohy.
Visit our Russia-Ukraine War Map
The Malcontent News Russia-Ukraine War Map is updated as events occur. Map not appearing in your RSS Feed or Google News App? You can review the most up-to-date information by visiting our custom Google Map.
Izyum
There is growing evidence that Russian forces in Izyum are experiencing shortages of artillery munitions, having to use antiaircraft guns for direct fire.
Kherson
Rockets fired by HIMARS hit the Antonovsky Bridge in Kherson. There are unconfirmed reports that the strike occurred as a Russian column of supply trucks carrying ammunition was on the bridge.
An S-300 antiaircraft missile fired by Russian forces to attack Mykolaiv failed after launch and crashed in Russian-controlled Zelenivka, near Kherson.
Dnipropetrovsk
Ukrainian forces accused Russian troops of shelling the thermal plant in Enerhodar. A video showed the water feed lines damaged, and a man slumped over in the driver seat of a taxi with shrapnel damage.
Valentyn Reznichenko, Dnipropetrovsk Oblast Administrative and Military Governor, reported that Marhanets was hit by artillery fire wounding two people. Nikopol was not attacked with Grad rockets for the first time in more than six weeks.
Sumy and Chernihiv
Dmytro Zhyvytskyi, Sumy Oblast Administrative and Military Governor, reported a border skirmish involving light arms fire at an unspecified border village in the Shostka district.
Odesa, Crimea, and the Black Sea
Two cruise missiles were fired at the previously disabled Zatoka Bridge southwest of Odesa.
Beyond Ukraine
Moldova and Ukraine worked collaboratively to reopen the Berezyne-Basarabeasca rail connection. The completed upgrades have restored rail connections from the rest of Europe, bypassing the damaged Zatoka Bridge over the Dniester estuary.
Daily Assessment
There wasn't any reported ground combat in northeast Donetsk, Kharkiv, Izyum, or Kherson, which may be due to Russian staffing and supply challenges or a standdown order due to looming more significant attacks.
The United States Department of State warning from the embassy in Kyiv validates our assessment that there is a very high chance of multiple and significant punitive strikes against Ukrainian civilians and civilian infrastructure planned for the week of August 22.
There is growing evidence that Russian forces on the Izyum axis are suffering from ammunition shortages, hampering their ability to hold the current lines of defense.
To read the rest of our report, become a Patreon! For as little as $5 a month, you get access to the daily Russia-Ukraine War Situation Report. The report provides analysis, maps, detailed information about all the axes in Ukraine, international developments, information about war crimes and human rights, and economic news. As an added benefit, you get access to flash reports, breaking news, and our Discord server.