Intense cold front could bring burst of lowland snow
The Puget Sound convergence zone appears to be forming further south than forecast models indciated.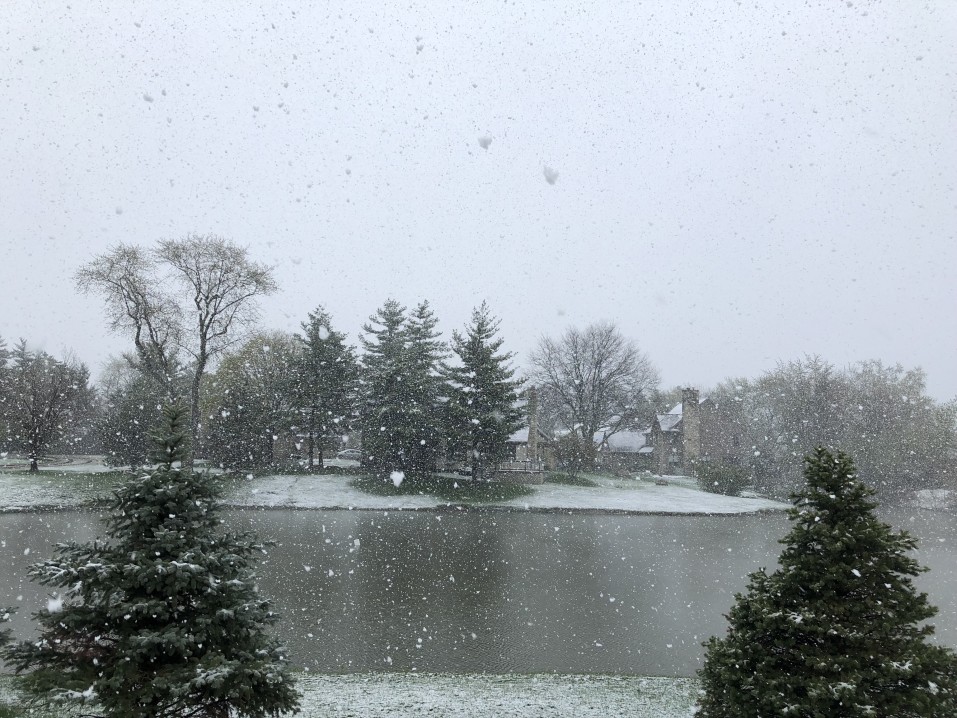 UPDATED – official high at KSEA was 59 degrees.
[KIRKLAND] (Malcontent News) – After setting an official record high of 59 degrees on December 21, an intense cold front could bring a brief but intense burst of snow into the Puget Sound Lowlands. The National Weather Service has issued a Flood Advisory for a storm system dumping one to two inches of rain through the afternoon into the lowlands. Areas of poor drainage and clogged storm drains could create pockets of urban stream and street-level flooding.  
At 3:00 PM, it was 55 degrees with heavy rain at Seatac Airport, while less than 100 miles to the north, it was 34 degrees with heavy snow in Bellingham. A cold front moving from the north will bring dramatically colder air, and a Converge Zone is expected to form in the next couple of hours. Forecast models indicate that temperatures could drop 20 degrees in two to three hours.

The challenge of forecasting a Convergence Zone is determining its exact location. Colliding winds moving north and south through Puget Sound are left with nowhere else to go but up, creating bands of intense precipitation that can be just 10 miles wide. Areas in these zones can see heavy rain or snow, with calm conditions a few miles away. Typically these zones appear on the King-Snohomish County line. Original forecast models had the zone forming north of Everett today, but current models and weather radar indicate it could develop much further south. 
Areas that get heavy snow could see 1 to 3 inches of accumulation, which will likely melt quickly because surface temperatures are too warm. The intense snowfall could create short term travel problems with reduced visibility and slippery spots on less-traveled roads. Today's weather system is very similar to storms that moved through the area on November 13, 2003, and November 27, 2006. The November 27 system crippled the Seattle area, turning highways and roads into parking lots filled with abandoned cars.
Like, Share, Follow, Support