Interview with Seattle mayoral candidate and Seattle City Council President Lorena Gonzalez
The 2021 mayoral candidate shares her vision and goals for Seattle.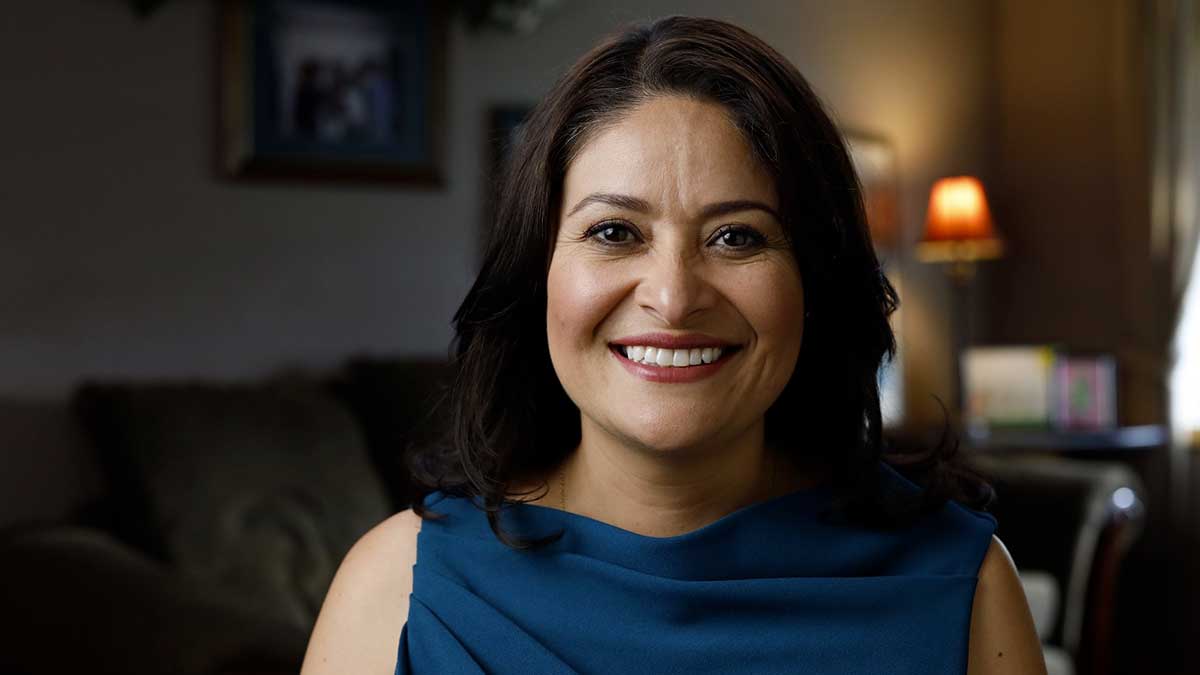 [SEATTLE] – (MTN) Malcontent News is conducting a series of interviews with 2021 Seattle mayoral candidates. We have contacted, or are in the process of contacting the most viable candidates, inviting them to answer seven prepared questions. Today we feature Seattle City Council President, Lorena Gonzalez.
For all candidates, the first interview will be about their platform and vision. Prior to the primary election, we will conduct a second round that will focus on differentiation, and challenging positions and visions. Once the final candidates are selected in the primary, we will invite them for one last round of interviews.
All candidates for the first round will be asked the same seven questions, and have received a copy in advance. These questions were created by our editorial board, and are aligned to topics of key interest to the residents of Seattle.

Malcontent News is committed to providing equal time for all candidates, and operating under a "fairness doctrine" for all candidates.
We are publishing a transcript of each interview. Transcripts may be lightly edited to remove, umms, ahhs, pauses, and aid in readability.
LORENA GONZALEZ
Jennifer Smith:
Hi malcontents. This is Jennifer and I'm here today with Lorena Gonzalez. She is running for Seattle mayor Hello, Lorena, how are you doing today?
Lorena Gonzalez:
I'm doing great, Jennifer. Thanks for having me.
Jennifer Smith:
Well, thank you so much for being here with us and being willing to share your platform with our audience. Can I ask you what inspired you to run for mayor?
Lorena Gonzalez:
You know, I get that question a lot. It's an important question. Listen, I'm running for mayor of Seattle because I really believe in this city. I love the city of Seattle and I know many people, including many of your listeners and Watchers do as well. I have spent most of my life working through many challenges. I first started as a migrant farmworker out in central Washington, where at the young age of eight years old, I earned my first paycheck picking cherries in orchards in central Washington state and living in migrant farm labor camps. And I worked my way through that to eventually becoming a civil rights attorney here in the city of Seattle, representing women, families, children, and people and all sorts of civil rights cases, including in police brutality and racial discrimination cases across the state.
I want to be able to build on that work on the work that I've been doing on the city council for the last seven years to really deliver on this civil rights moment to make sure that we're producing equitable community safety. And I also want to address issues of deep poverty and inequity in our city that are largely along racial lines. We live in a tale of two cities in many ways. And I think my unique lived experience and the fact that I'm still not benefiting from incredible wealth will serve the people well. Particularly those working families and workers in our city who continue to be left out of our economy and who unfortunately end up entering into a cycle of poverty and homelessness. I believe my record and my experience on the city council to deliver on big, bold, progressive ideas is exactly what the city needs in the next mayor as we come out of COVID. And as we look at an equitable economic recovery.
Question one – houselessness crisis
Jennifer Smith:
I think that's an excellent segue into our first question. Seattle is facing an ongoing crisis related to unhomed peoples Washington state experienced a 6.2% increase in homelessness during 2019-2020 and King County spends over $1 billion per year in public and private investment in support of approximately 12,500 houseless people with very disappointing results. If you are elected mayor of Seattle, how would you address this crisis and how do you think your plan would provide aid in resolving this crisis? Both in the short and in the long term.
Lorena Gonzalez:
Because this issue is so controversial. I think it's important to really start from a place of acknowledging where we have common ground. I think that we actually agree on a lot in this space. I think in general, we all agree that we want to create a system and a community in which people aren't required to live outside because of a lack of housing. We want to be able to use our parks as parks. We want to be able to use our sidewalks and we want to be able to use other public spaces for their intended use. And we don't want people suffering needlessly in our streets. So I think the reality is there a lot of interventions, a lot of solutions, a lot of ideas that work permanent supportive housing, transitional housing, rapid rehousing, increasing non congregate shelter options for people that'll meet their needs, and providing people with mental, behavioral, and substance use disorder, treatment and services and healthcare that is linguistically culturally appropriate is what we know works and it is what we need to keep doing.
The issue has been that we are in a little bit of a log jam because of a lot of different personalities who can't come together to set aside egos and to just get to work on those solutions. What is different about me is I have significant deep relationships with our city council, with our regional elected leaders, with our state elected leaders, and with our federal elected leaders, to really make a difference in this space and to shepherd forward all of the solutions I just listed in a way that is going to produce more meaningful results. I'm looking forward to being able to lead in that fashion and to walk into that challenge with eyes wide open, but also take advantage of all the opportunities I believe exist about the areas that we agree upon as it relates to addressing the needs of people experiencing homelessness.
Question two – infrastructure and economic recovery
Jennifer Smith:
COVID of course has exacerbated the homeless crisis, but it's also really something we need to discuss in the context of economic recovery and development, as well as addressing Seattle's crumbling, transit infrastructure, such as the West Seattle bridge. It's a great importance to many people. Some are also expressing concern about large corporations and many in the workforce, actually leaving Seattle. The question that is threefold, how do you plan on tackling infrastructure, aiding an economic recovery and what concerns do you have about the loss of corporations and workers.
Lorena Gonzalez:
COVID is really, especially for communities of color, really highlighted some of the pre-existing inequities and made them worse. I think that COVID has left no households, untouched assuming you don't live in the one percent in our city. Most households have been impacted in some way. My household is no exception to being touched in a negative way by COVID my own husband who is in the restaurant industry found himself unemployed for the better half of last year and most of this year – and just recently returned to work because of his restaurant finally reopened. So I understand how important it is to support our local economy and to make sure that folks are going to be able to not just make it through the next few months but to actually be able to thrive. So I think it's important to make sure that we are continuing to provide things like rental assistance and eviction relief and other supports to our local economy to make sure that they can continue to weather the storm and eventually get to a place where we are thriving.
Reopening downtown is critically important. It's important because there are thousands of workers in the region that rely on those jobs, hotel workers retail workers, other restaurant service, industry workers, arts, and culture workers. They all rely on a bustling moving downtown and that's why it's so important for us to continue to ramp up our vaccination efforts and to continue following public health guidelines to make sure we're not rolling back our economic restrictions. I think this is a really complex issue. We have a little bit more of a storm to weather here before we are going to start seeing some uptick, but we are seeing that people, including corporations in our city, are committed to being here. And I really appreciate those corporations who acknowledge that taking care of their workers is part of a good business strategy. It means that they are going to continue to, in my mind, being good partners to us at the city to help us get workers back to work safely, but also to continue to be good neighbors and help us build the vibrant city that attracts their workers to come here in the first place.
Jennifer Smith:
Back to the question of infrastructure for say lives in West Seattle. The other day it is an absolute nightmare up there with construction, and there's so much being done. How do you plan on addressing issues of infrastructure, especially if we're looking as an example, the West Seattle bridge
Lorena Gonzalez:
Well, I live in West Seattle, so you don't have to tell me more than once about the impact of the West Seattle bridge. It is the number one issue that people approach me about as I move about in my own community here in West Seattle. It is a regional asset. It was the right thing to close it down because of the significant public safety issues that it posed. But it is proven to all of us how important it is to maintain our infrastructure. Of course, the federal government is looking at funding infrastructure projects. It's a little unclear to us what bridges will be prioritized. But in the interim at the city, we are looking at strategies to make sure that we're taking care of our bridge infrastructure, including currently looking at a bonding proposal of up to $100 million to take care of the much-needed infrastructure need of bridges across the city.
So that's going to be something that the next mayor is going to have to implement and execute on. As a sitting city council member, who's being asked to vote and consider this strategy, I'll be ready on day one to implement that as a priority to make sure that no other neighborhood in the city of Seattle is left effectively on an Island and isolated and having to deal with the immense amount of traffic that's caused by rerouting. It has been really difficult for the entire region to deal with our failed bridge, and we can't allow it to happen again.
Question three – does Seattle have a crime and/or inequity problem
Jennifer Smith:
As a result of protest-related to the murder of George Floyd, for which Derek Chauvin was just convicted on all three counts, police violence and ongoing racial inequality is a major topic. Seattle has a national reputation as crime-ridden, dirty and unsafe. At one point it was labeled by the previous presidential administration as an anarchic jurisdiction. How do you plan on addressing the continuing racial inequality that exists within Seattle, how do you plan to mitigate those and make people see Seattle more favorably?
Lorena Gonzalez:
I just want to sort of start by acknowledging how important it is to not only say the words 'Black Lives Matter,' but to effectuate those words in our policy and local jurisdictions are the ones who hold the most amount of power to truly transform policy, to produce equitable community safety. And by that, I mean, we have control of our police departments. We have control of their budgets, and we have control of how we leverage our dollars to invest or not in community-based safety initiatives that will help to reduce the need to engage in criminal behavior because of a lack of opportunities. SoI want to acknowledge that this is really important work. It is not going to happen overnight. It's not going to happen in one mayoral term. It is long and steady work that is really important for the next mayor to fulfill and continue.
I think that the reality is Seattle continues to be a vibrant city. That doesn't mean that we are crime-free. It does mean that we have an obligation to make sure that we are meeting current public safety needs with the tools that we currently have while also working on continued investment and scaling up of human service-based programs that are really going to produce more equitable community safety. That means that we're not flipping a switch, right? We're not flipping a switch overnight on 911 or pulling away from public safety services, but we are doing the slow and steady work of making sure that we are meeting the 911 response needs of the city while also investing in communities who have been starved of investment for far too long. I think that's just really important work for the next mayor to understand, and to be committed to, and to make difficult decisions about what our police department should and should not be doing in terms of their bodies of work. It is going to be a significant challenge for the next mayoral administration.
Question four – police reform
Jennifer Smith:
Speaking about SPD when compared to the West Coast cities of Portland, San Francisco, San Jose, Sacramento, Oakland, and San Diego, Seattle has the second-highest cost for police officers tied with Oakland and the second-highest officer per capita behind San Francisco. Additionally, the average officer makes $153,000 a year before benefits, according to the Seattle Times. Despite the large force and supporting budget, Seattle police report, slow response times and claim the issue is a lack of staffing. The budget was cut by approximately 18% and staffing levels were adjusted to support roughly 1,325 officers. How would you define defund the police and what is your position? How do you restore community trust, especially within BIPOC communities with SPD?
Lorena Gonzalez:
I started kind of answering that a little bit on that last question, but I think the concept of defund SPD is for a lack of a better description, it's an oversimplification of the issue that we're talking about. I think it's really important for us to stay focused on a concept of what it looks like to scrutinize police budgets, which historically have not received scrutiny. I know this, I can speak from a place of knowledge because I have served on the city council and it has been incredibly difficult to scrutinize the police budget in large part because there isn't a lot of transparency. I think it's important to start there, right? We have a responsibility to take a closer look at every city department's budget. And just because you're a police department, [it] doesn't make you exempt or give you the privilege to not have that level of scrutiny.
The second thing is we're talking about an allocation and relocation of city dollars to programs that will produce truly equitable communities. Things like gun violence prevention, things like youth engagement. Jobs for youth. Particularly black men between the ages of 18 and 24. These are all programs that we know if we invest in them as the need that exists, they will make a difference. They will interrupt cycles of violence and they will interrupt the cycle of poverty that oftentimes allows our children to be victimized by criminal elements. I think it's really important for us to have a conversation about, what does it look like to scale up programs that do not require a gun and badge to respond and how do we get our police department back to core law enforcement functions that are appropriate for them to respond to. They are not equipped and don't have the tools nor I believe, should they be responding to people in a mental health crisis with guns. We should be looking at how do we get to people who are experiencing mental health crises with better systems in place. And once we identify what those systems are, and once we've developed those systems, we can start pulling back a law enforcement first approach.
Question five – mental health crisis
Jennifer Smith:
Mental health crisis has been one of the things that COVID has shed so much light on. And we recently had a man in the throes of a mental health crisis get shot by SPD on the waterfront. Would you be open to implementing something similar to the STAR program in Colorado, which replaces traditional law enforcement responders with a medic and mental health professional, on some emergency calls as a way to deescalate situations when there is a clear mental health element?
Lorena Gonzalez:
I have great news. We have our own version of STAR in the city of Seattle. It's the Health One Mobile Unit. We have just announced that we have deployed our second unit. But that brings us to a total of two and the need is much greater obviously than a total of two. But that model is exactly what you've described. It is designed to respond to people who are in crisis, who don't need to have necessarily a law enforcement intervention but needs somebody who's going to help them deescalate and to approach them with the behavioral health needs that they need in order to calm down, take a moment and survive at the end of that experience. I think we need to do more of that kind of work. We need to take that to scale so that we are actually seeing good outcomes for the people who are experiencing a mental health crisis. Obviously, somebody ultimately dying, being killed as a result of being in a mental health crisis. I think we can all agree that that is not the outcome we want to see.I don't think police officers want that outcome, and I don't think anyone else in the city wants that outcome as a result of that interaction.
Question six – zoning and Seattle housing crunch
Jennifer Smith:
So shifting directions a little bit, I want to talk about land use in Seattle. Eight-Eighty percent of Seattle's land that is zoned for housing is zoned for single-family housing. Over the last five years, most of the new construction has been centered in the 12% that supports high density. Housing developers and builders focused on small footprint properties with minimal parking and luxury appointments. Housing affordability is a major problem for Seattle, which you already referenced earlier. Do you support changing zoning rules for ADUs and more dense construction to alleviate the housing crisis? And what changes do you support?
Lorena Gonzalez:
Let's start with the fact that Seattle is progressive as we are, is not immune from the vestiges of racial discrimination in our land use policies. In fact we still have defacto redlining across our city and it shows up in the fact that we have effectively banned multifamily housing in a vast majority of the city. Exclusionary zoning laws, like those laws that exist in the city of Seattle, have a direct connection to redlining laws. I think it's really important for the next mayor, and I'd be committed to doing this to finally reforming our exclusionary zoning laws to allow for increased development capacity in every neighborhood across the city.
We need more housing choices, and we as people of color in this city, deserve an opportunity to be able to live in a neighborhood of our choice. I shouldn't be excluded from living in a neighborhood by virtue of the fact that I have historically lacked access to wealth and capital and financing to be able to get into a home. Currently, right now, I think we can all agree it is way too expensive for anyone. In my neighborhood, it costs $850,000 to get a small three-bedroom house. That is just not okay. And we have to allow for affordable housing development to occur in areas that aren't just restricted to urban villages. Everybody has a responsibility to do their part. We all should be absorbing development capacity, and we are way far behind the nation as it relates to this kind of reform. Even President Joe Biden has put as part of his platform, the need to radically reform and abolish exclusionary zoning laws, and I couldn't agree with him more.
Question seven – taxation
Jennifer Smith:
Seattle has a reputation of having high taxes compared to other Washington cities. A number of initiatives have added incremental taxes to fund transit, homeless programs, education, and the general fund. These taxes are small on paper, one 10th of 1%, for example, but most of these taxes are regressive due to Washington state's tax structure.Will you pledge no new taxes on the citizens of Seattle?
Lorena Gonzalez:
I cannot make that pledge. I can make a pledge that I do believe in progressive revenue taxation. I have been a long-time supporter of progressive revenue taxation and do believe that there are people and corporations in the city who can afford to pay more in taxes in the city of Seattle. I think that it's important for us to acknowledge that not all residents of the city are created equal and we have to be able to craft any future progressive revenue to acknowledge that fact and to try to the greatest extent possible hold harmless our lowest-income residents in the city so that we are not exacerbating the realities of our regressive tax system in the city of Seattle. Our tax code is upside down in the state. We have made some progress in the state legislature this year, which I'm really excited to see the capital gains tax in particular. But I think that we need a lot of help and relief from the state to be able to truly meaningfully provide tax relief for those people in our city who are [at] lowest income and who are being taxed at a disproportionate rate in comparison to our wealthy residents and corporations.
Additional Questions
Jennifer Smith:
And we know that Seattle has been home to native peoples long before settlements.Sovereignty is always an issue for both tribes that are nations that are federally recognized and those who are not like the Duwamish. So as mayor of Seattle, how would you continue to support indigenous sovereignty for native peoples living with and around the Seattle area.
Lorena Gonzalez:
Tribal relations and representation within a mayoral administration are very important given where we are seated. I think that we through our office of intergovernmental relations used to have a representative who represented the interest of tribes and made sure that we were honoring those really important principles of conferring and consulting with tribes. I also think it's important for us to remind our colleagues at the state level and at the county level that they have an obligation to do that. We have a native council member now, councilwoman Debra Juarez, and she has done a really tremendous job of making sure that policies are centering the needs of indigenous people in our city and also leveraging her position to influence how other agencies that we work with elate to and interact with and do business with our indigenous community. The last thing I'll say is that we have an office of economic development. We have many public works projects, and I think it's really important for all of our public works projects to acknowledge hose land we are on. But I also think it's really important for us, as part of our community benefits and community workforce agreements, to make a commitment to hiring and creating economic opportunities, whether it's jobs or business opportunities for indigenous people whose land we,e are benefiting from.
David Obelcz contributed to this story.