COVID cases and hospitalizations continue to grow in King County
Did King County move to Phase 3 too soon?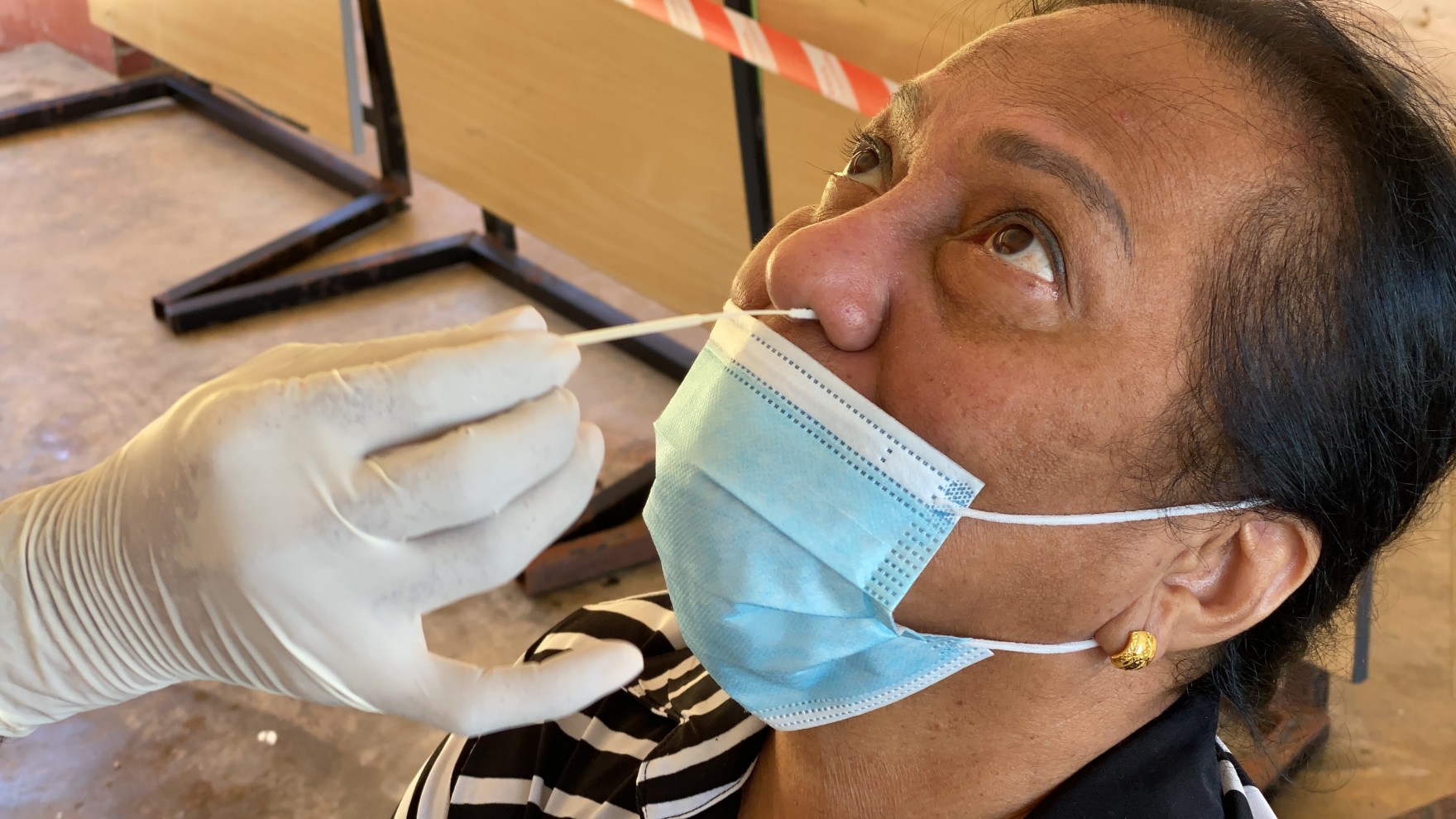 [SEATTLE] – (MTN) King County appears to be destined to fall back to Phase 2 as COVID cases grew to 229 per 100,000 and hospitalizations increased to 5.5 per 100,000 in the latest data released from King County Health. To stay in Phase 3, new cases must be below 200 per 100,000 and hospitalizations below 5.0. The hospitalization number is most troubling, growing more than 25% from 4.3 per 100,000 to 5.5 in a little more than a week.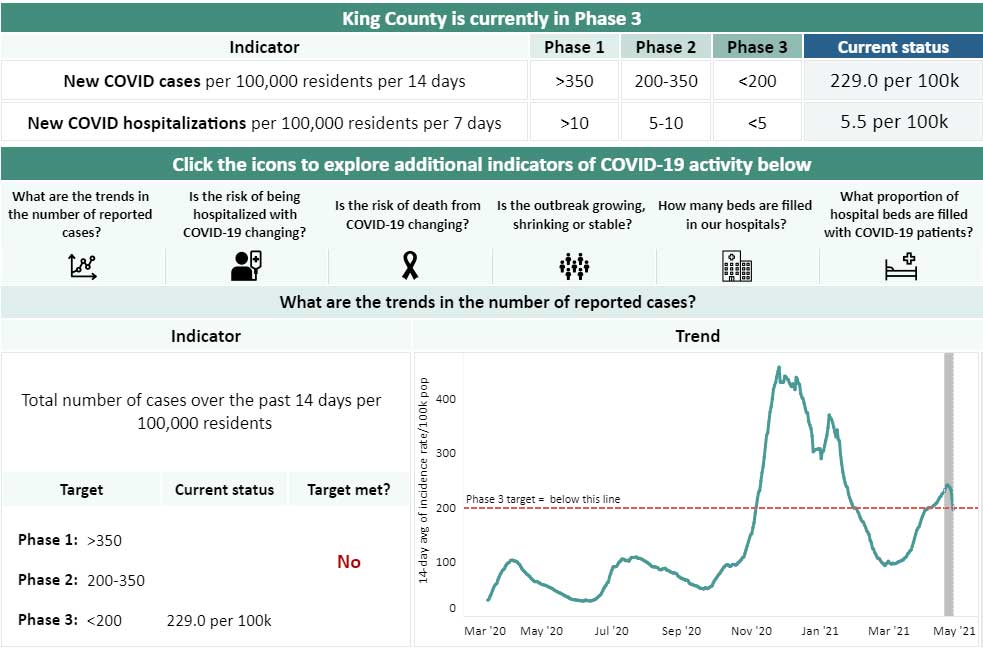 COVID hospitalization and infection rates haven't been this high since January, and the upward trend is similar to the third wave that tore through the state in November 2020. The majority of hospitalizations due to COVID are for those under 50 years old, with 40% of hospitalizations for people under 40 years old. Evergreen Hospital in Kirkland saw COVID hospitalizations increase 19% overnight. Despite younger and perceived healthier people being hospitalized, many with the B.1.1.7 U.K variant, the state mortality rate is 1.4%.
King County Health reports that almost 61% of county residents have received at least one dose of COVID vaccine, and 39% are fully vaccinated. Both King and Pierce counties are reporting thousands of available slots for vaccination for anyone over 16 without an appointment. Lumen Field and Seattle and the Tacoma Dome in Tacoma are mass vaccination sites with excess capacity.

The CDC announced new guidelines today on masks, saying vaccinated individuals no longer need to wear a mask outside unless they are in a large group setting. A quick survey around Kirkland and Bellevue showed high mask compliance outdoors, despite the change in guidance.
A move back to Phase 2 would reduce the capacity inside restaurants, bars, gyms, yoga studios, and other retailers from 50% to 25%. It would cause the closure of public entertainment facilities such as theaters and performance centers and could cause the closure of T-Mobile Park, just as the Mariners have started play.
Pierce County dropped back to Phase 2 on April 16, and restaurants are reporting a 25% drop in business while foot traffic is also down.
The challenges in Washington state are not unique, with Oregon experiencing its own surge. The CDC COVID data tracker indicates that the entire eastern seaboard except Georgia is experiencing widespread transmission. Hospital utilization by COVID patients is trending high in eastern Massachusetts, New Jersey, eastern Pennsylvania, District of Columbia, south Florida, Houston, southern California, southeast Michigan, Phoenix, Las Vegas, Portland, and the metro Seattle area.
Texas, Wyoming, Arizona, Louisiana, Tennessee, Missouri, Nebraska, and Iowa are showing a significant surge in new cases reporting in the last 7 days.