Eastside Restaurant Week extended to Tuesday
A lucky person will receive a $500 gift card to support a BIPOC or women-owned restaurant on the eastside.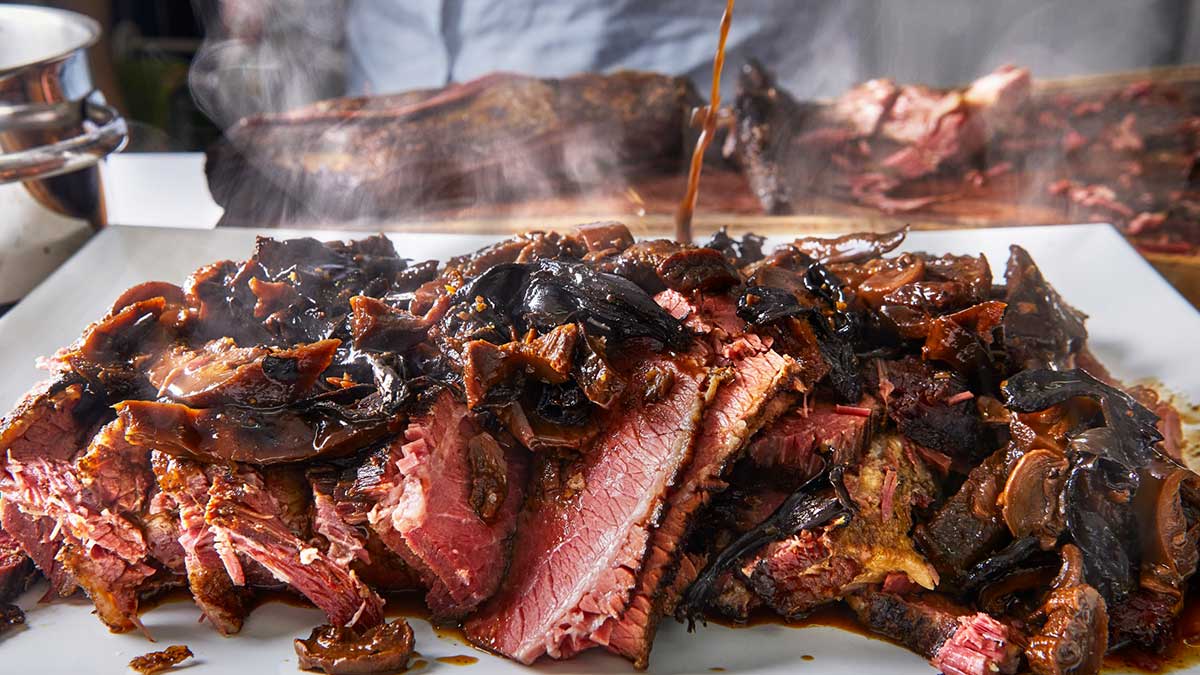 [KIRKLAND] – (MTN) Eastside Restaurant Week has been so successful that organizers have added Tuesday, April 27, with a $500 prize for one person with a craving for takeout.
Organizers have made Tuesday another BIPOC and women-owned restaurant day. A lucky diner will receive a $500 gift card for highlighting their breakfast, lunch, dinner, or after sunset Ramadan delight. To participate, you need to visit a Black, indigenous, person of color, or women-owned restaurant, get takeout and post a picture of your meal using the hashtag #eastsideeats. Images need to be posted publicly on Facebook, Instagram, or Twitter to be entered.
All restaurants are participants in Eastside Restaurant Week, from Bothell to Duvall to Black Diamond to Renton. Unlike other restaurant weeks, restaurants are not creating special menus – instead, this program created by Eastside Restaurant Support in cooperation with ten Chamber of Commerce through the eastside supports the struggling restaurant community.

If you need some inspiration for a restaurant to visit, we've created a list for you:
Acas Los Tortas – Bothell
Altha's Louisiana Cajun Store and Deli – Kent
Ascend Prime – Bellevue
Belden Cafe – Bellevue
Belle Pastry – Bellevue
Bobae USA – Woodinville
Boon Boona – Renton
The Box & Burgers Eatery – Kirkland
Cafe Pogacha – Bellevue
Capri Cellars – Issaquah
Carolina Smoke BBQ – Bothell
Casa Ricardo's – Kirkland
Castilla Restaurant and Tapas Bar – Bellevue
Cielo Cocina Mexicana – Bellevue
Cleo's Kitchen – Bellevue
Copper Kettle – Bellevue
Dat Creole Soul – Kent
Ezell's Famous Fried Chicken – multiple locations
Facing East Taiwanese Restaurant – Bellevue
Factory Donuts – Kirkland
FogRose Atelier – Bellevue
Hapa Food Truck – Woodinville and Bellevue
Heritage – Woodinville
Izumi – Kirkland
JB Bungalow – Kirkland
Japonessa – Bellevue
Juba – Renton
KJ's Cakery Bakery Sweet Shop – Kent
Kathakali – Kirkland
Kirkland Sushi – Kirkland
Kringles Bakery – Redmond
Lady Yum – Kirkland
Lilac Cafe – Kirkland
Llama Fusion Food Truck – Kirkland – Juanita
Longevity Foods – Duvall
Lynn's Bistro – Kirkland
Metier Brewing Company – Woodinville
Naija Buka – Kent
Nana's Kitchen – Kent
Nicolino's – Issaquah
Orenji Sushi & Noodles – Issaquah
Pickney Cookie Cafe – Kirkland
Pie Bar Food Truck – Kirkland
Red Bamboo Bistro – Renton
Ricardo's – Factoria
Royal India – Kirkland
Saimin Says – Renton
Seattle Cinnamon Roll Company – Woodinville
Shaburina – Bellevue
Tacos Guaymas – Multiple locations
The Slip – Kirkland
Top Gun – Factoria
Voltera – Kirkland
Vovina – Kirkland
The Wine Alley – Renton
Like, Share, Follow, Support