Man sees a stranger on his Ring camera and asked for help IDing the person
A local Woodinville man got a big surprise when a stranger showed up at his door.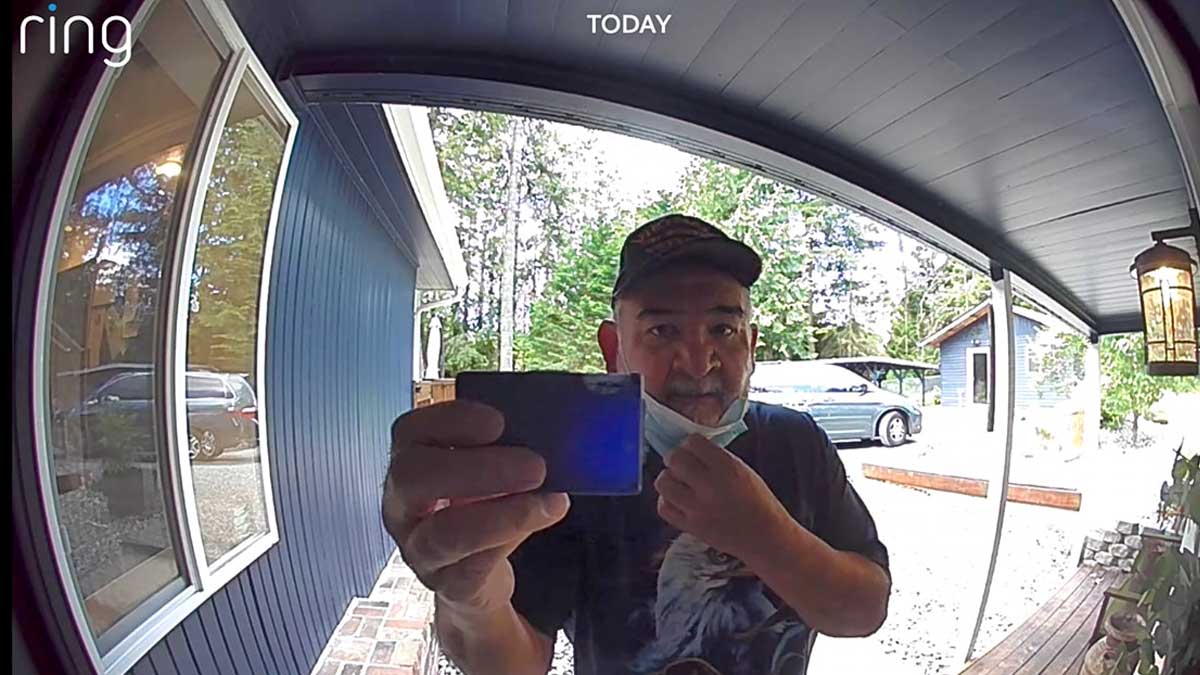 [WOODINVILLE] – (MTN) A moment of distraction for a Woodinville man turned into a lost wallet at a local AM/PM store, but his faith in humanity was left a bit stronger when he checked his Ring doorbell camera later the same day. The Woodinville man posted in a community group a picture of a man, holding up what appears to be a wallet and pulling his mask down to make his face visible.
"I don't know if anyone on here recognizes this guy but today he restored my faith in humanity," the post started.
Larry Lovato was the man in that picture, and Lovato had found the wallet. Lovato looked around for a potential owner to no avail, and looking for an ID, noticed the wallet had a conceal carry permit and many credit cards. Taking matters into his own hands, Lovato dropped it off at the address listed on the ID.

The owner of wallet, who asked not to named, was left happily surprised and posted about it. "If you see this, huge thanks stranger. The world needs more people like you."
Within minutes of the original post on Facebook, Juanita Lovato posted that the man in the photograph was their father. Juanita Lovato had this to say about their dad, "I feel that's why I'm so blessed to have him as my dad, father, [and] best friend. He still sets good examples for me and teaches me to never to stop trying to do good."