Sizzling summer temperatures will broil Western Washington during the work week
Tuesday through Friday will see temperatures soar into the 90s with little nighttime relief.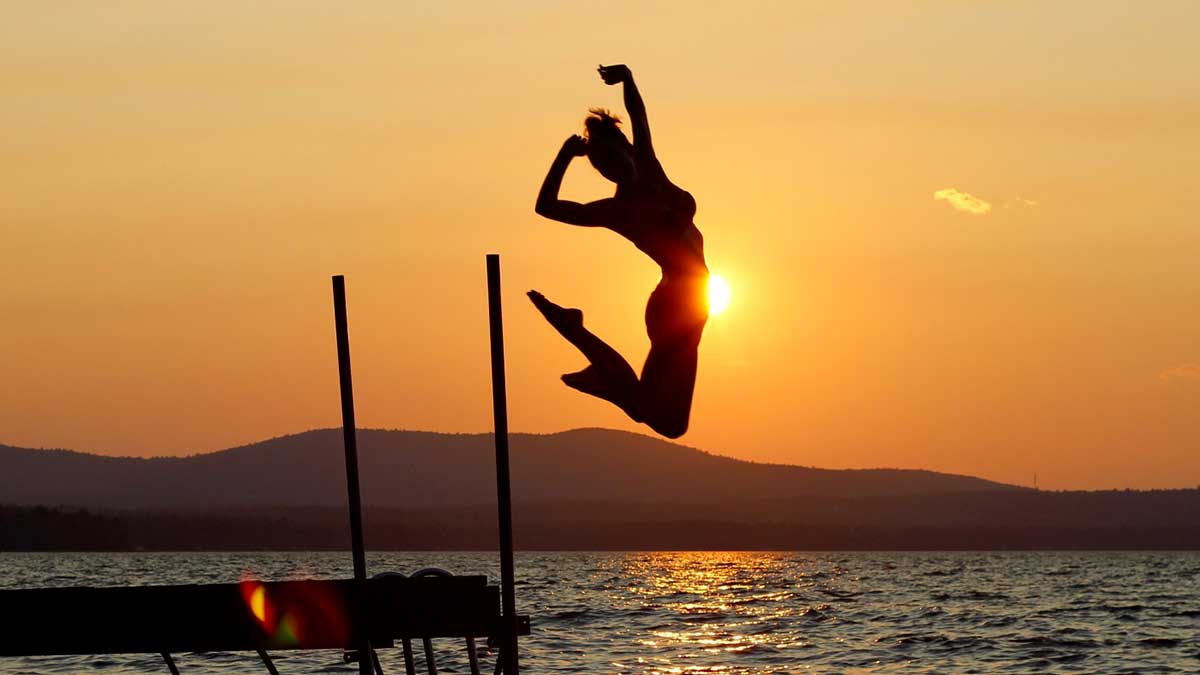 [KIRKLAND, Wash.] – MTN The average summer Western Washington has been enjoying is about to heat up, with a four-day streak of 90-plus degree weather ahead. A thermal trough, high pressure, and light winds will combine to create a classic Washington summer heat wave.
After 2021, the words "heat wave" may bring back bad memories of three days in a row over 100 degrees – it won't be that hot. Daytime temperatures will cross 90 degrees Tuesday through Friday, while lows will likely stay in the high 60s. Temperatures won't drop below 70 until close to sunrise, so there won't be much overnight relief from the heat.
Sunday
A perfect late-July day awaits the Bellevue-Kirkland-Woodinville area. Skies will be mostly sunny with high temperatures between 80 to 84. Some clouds will start to roll in close to sunset.

Sunday Night
Partly cloudy skies with a light breeze from the northeast with a low of 58 to 61 degrees – perfect sleeping weather.
Monday
It warms up a little more, but the area isn't roasting yet. Morning clouds will burn off, and the high temperatures will reach 84 to 88 degrees.
Monday Night
High pressure will slide down from British Columbia to our north, and a thermal trough will form overnight. Overnight temperatures will fall to 62 to 64 degrees. On Tuesday, things start to heat up.
Tuesday
Clear sunny skies with a light wind from the north and northeast will send temperatures soaring. The high will reach 90 to 93 degrees through the Bellevue-Kirkland-Woodinville area. Downtown Bellevue and Totem Lake will be the hot spots, while Finn Hill and right along the water might not quite get to 90.
Tuesday Night
Temperatures will stay well into the 70s past midnight before falling to 65 to 67 degrees close to sunrise. Thee won't be much of a breeze to offer any relief.
Wednesday
The week's hottest day will get even warmer thanks to a weak easterly flow off the Cascades. High temperatures will be 92 to 96 under clear skies.
Wednesday Night
Temperatures once again will stay well past 70 overnight, falling to 65 to 68 degrees close to sunrise. It will be almost windless, so make sure those fans are ready.
Rest of the Week
On Thursday and Friday, the high-pressure center starts to drift slowly, moderating temperatures a little bit. it is too far out to make an accurate forecast, but models support temperatures reaching 90 to 94 on both days, with lows at night falling to 64 to 67. Friday night might be a little cooler as the high-pressure area starts to move out of our region and the thermal trough breaks up.
Due to our unseasonably cold spring and deep snowpack, area rivers, streams, and lakes remain very cold. It is possible to get hypothermia, even on a 90-degree day. Stream flow is also high, so tubers and kayakers should use caution. Currents are faster than usual. Never swim, tube, or boat near downed trees or low head dams, it is very dangerous.
Do not leave pets or children in your car, even for "just a minute." Temperatures can soar to over 110 degrees in less than 10 minutes, leading to heat stroke or worse.
If local and county officials believe that there is a heat emergency, cooling centers will be opened. King County, Woodinville, and Kirkland opened cooling centers last year, while Bellevue partnered with area businesses.
Regrettably, due to the current COVID BA.5 surge and community spread of monkeypox, people seeking cooler indoor spaces should consider wearing a tight fighting N-95 mask.