Milwaukee activist Frank Nitty arrested on sexual assault charge
The Milwaukee area BLM activist was taken into custody Monday night.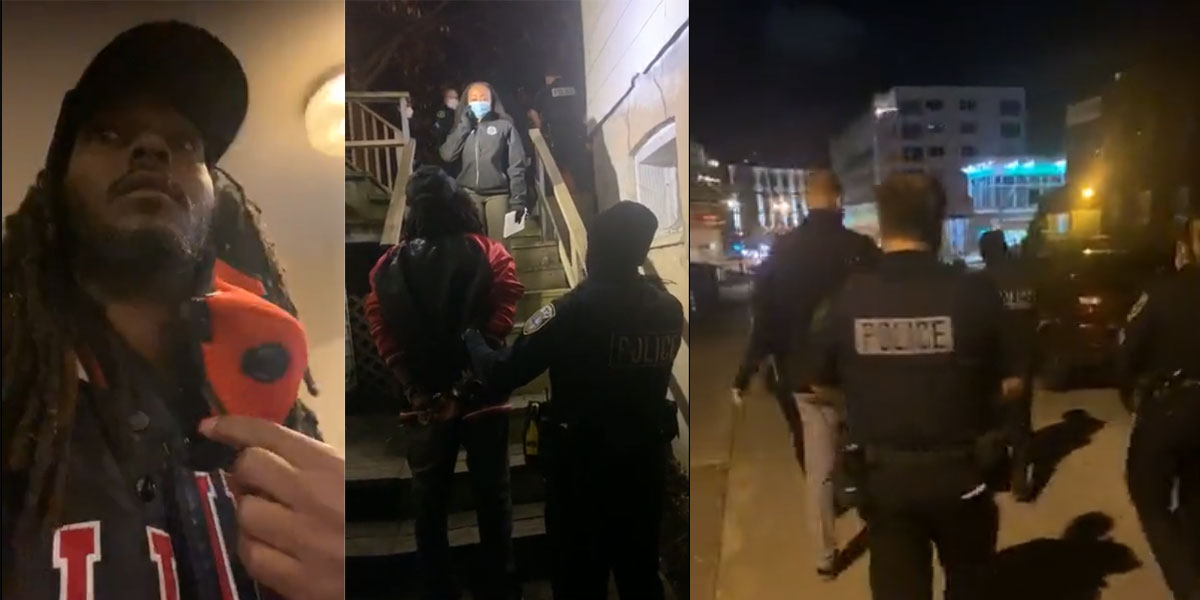 Frank Sensabaugh, a Milwaukee activist and central figure in the 2020 Black Lives Matter movement, was arrested yesterday on a sexual assault warrant by Milwaukee police. In a series of live stream videos posted on November 16, 2020, Nitty stated, "Police knocked on my door and said I sexually assaulted this young lady." The videos show that Nitty was taken into custody without incident and was cooperative with the police.
According to Nitty's videos, he took in a woman who had marched with him to Washington D.C. who was unhomed. The woman was using a rental car, rented in his name. When the car was supposed to be returned, the woman and the rental car were missing. After three days, the rental agency indicated to Nitty they would take further action. Nitty says he sent texts to the woman that he would have to go to the police if the car was not returned. Nitty denies the allegations of sexual assault calling them, "bullshit," saying that phone calls and text messages will exonerate him.
Nitty became a central BLM figure this summer when he, and a group of supporters, marched from Milwaukee to Washington D.C. The walk was documented on social media and in the news. He was arrested in Indiana, shot at in Pennsylvania, and suffered multiple racially motivated incidents during his journey.

Nitty and his group arrived in Washington D.C. for the 50th anniversary of Martin Luther King Jr.'s, I Had a Dream speech. While there, he was embroiled in another controversy over statements he made that some deemed homophobic.
Although the woman has been identified by other sources, Malcontent News has a policy of not publishing the name of individuals who make claims of or are victims of sexual assault.
Like, Share, Follow, Support