MyPillow CEO Mike Lindell smothered by Twitter
LIndell has been a major supporter of Trump and advocate of baseless election fraud claims.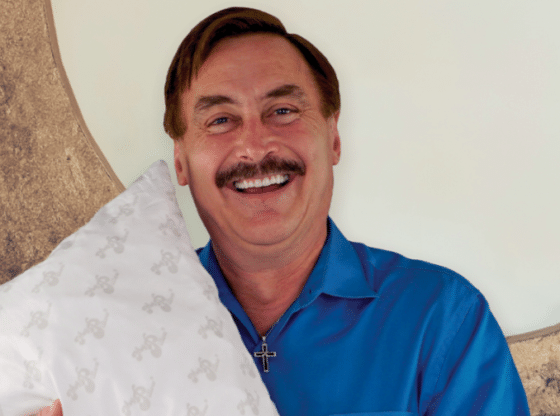 Five Fast Facts
Mike Lindell is the CEO of MyPillow, and had fame from his TV ads that were widely seen on basis cable and OTT, he is also a major Trump supporter
Lindell has been using his personal and business Twitter accounts to push QAnon theories and baseless claims of election fraud
After multiple warnings from Twitter, his accounts were permanently banned from the service
Lindell filled a lawsuit against the British tabloid the Daily Mail, claiming defamation in a story that he was secretly dating Jane Krakowski of 30 Rock
Lindell's support for Trump include paying to bus protesters to events across the country for two weeks in December
Twitter has permanently banned My Pillow CEO Mike Lindell's account after he continued to perpetuate the baseless claim that Donald Trump won the 2020 U.S. presidential election.
Twitter decided to ban Lindell, who founded bedding company My Pillow, due to "repeated violations" of its civic integrity policy, a spokesperson said in a statement. The policy was implemented last September and is targeted at fighting disinformation.
Read more from the Associated Press