Off-duty Seattle Police SWAT Officers' Conduct During Charleena Lyles Inquest Raises Questions
Family members of Charleena Lyles accuse SPD of intimidation after off-duty SWAT officers come to inquest courthouse unannounced.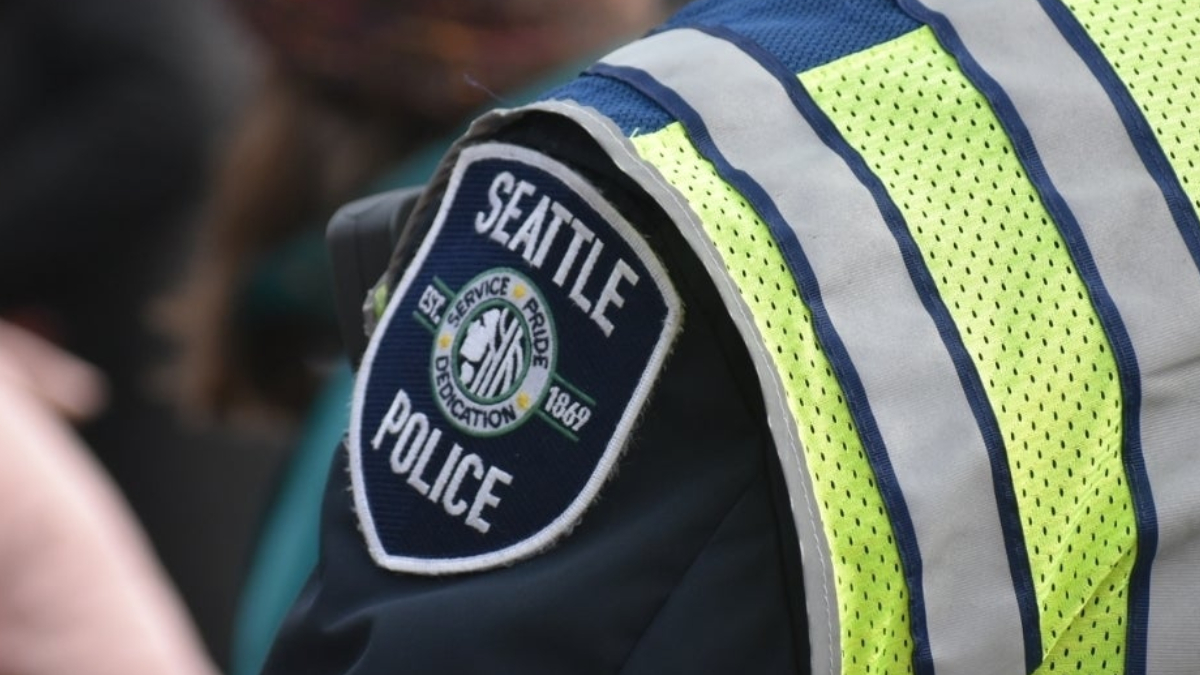 [SEATTLE, Wash] – MTN Off-duty Seattle Police Department SWAT officers went to the Children's and Family Justice Center in Seattle, where an inquest into the 2017 shooting death of Charleena Lyles is being held, for a "security check" after one of the officers told his sergeant he was "afraid" after a confrontation with Lyles's family on June 22.
On Wednesday, after an emotional day of testimony that included graphic pictures and videos of Lyles after Seattle Police shot her, the officers walked through a hallway where Lyles's family was seated. There was a verbal confrontation, and one of the officers was called a "coward." The officer called his sergeant, saying he was afraid for his safety after the incident. On Friday, off-duty SWAT officers went to the courthouse where the inquest was being held unannounced. Seattle police do not have jurisdiction over the Children's and Family Justice Center, which the King County Sheriff's Department handles.
King County Sheriff Sgt. Jim Donner, responsible for the courthouse's security, told the Seattle Times the security check was "surprising." Surveillance cameras recorded the Wednesday incident. It did not show that any threats were issued to the officer or other actions that would have reasonably put him in fear.

After reviewing the surveillance video on Monday, Inquest Administrator Michael Spearman called the response "excessive" and chastised the Seattle Police Department. Spearmen told the department to "avoid" the Lyles family.
During an interview on KIRO 97.3, The Lyles family accused the Seattle police of using intimidation tactics by sending members of the SWAT team to the courthouse.
On June 18, 2017, Lyles, who was expecting her fifth child, called 911 to report a burglary at her apartment. Lyles was known by the Seatle Police Department and known to have mental health issues. She was in a mental health crisis when police arrived, and the two officers accused Lyles of lunging at them with a knife. They fired seven shots, with several striking Lyles.
In the line of fire were at least two of Lyles's children, two toddlers. An infant was in a crib in a bedroom down the hallway. One of the children ran out to the body of their mother seconds after she was shot and laid her head on her body. In audio recordings, the two officers expressed shock there were others in the apartment, and that the children could have been in the line of fire.
The conduct of the Seattle Police and their description of events was called into question, but Washington state law at the time required proof that a law enforcement officer acted with "malice" or "evil intent" to bring charges for alleged excessive use of force incidents. Legal experts have called it an impossible standard for decades. Before a change in Washington law in 2019, the state was considered one of the most difficult places to charge law enforcement officers for criminal misconduct in the line of duty.
In 2019 the law in Washington state changed, removing the malice and evil intent standard, making it possible to prosecute officers for use of force misconduct. Four officers, one in Auburn and three in Tacoma, are awaiting trials on various charges. In the Auburn case, police officer Jeff Nelson is awaiting trial for second-degree murder and first-degree assault in the shooting death of Jesse Sarey, who was also having a mental health crisis. Tacoma Police officers Christopher Burbank and Matthew Collins face second-degree murder charges, and officer Timothy Rankine faces first-degree manslaughter charges for the 2020 in-custody death of Manny "Manuel" Ellis.
The Lyles sued the city of Seatle for wrongful death in 2020, and a civil trial was scheduled for February 2022. In November 2021, the city of Seattle reached a $3.5 million settlement with the family.
Legal experts say that the two Seattle Police officers that shot Lyles could face criminal charges, depending on the finding of facts from the ongoing inquest. However, because Lyles was shot and killed in 2017, charges would have to be weighed against the old standard of malice or evil intent.