Parents and community leaders demand action during Saturday rally in Marysville
A diverse group gathered demanding resignations over the school district's handling of death threats made to Black students.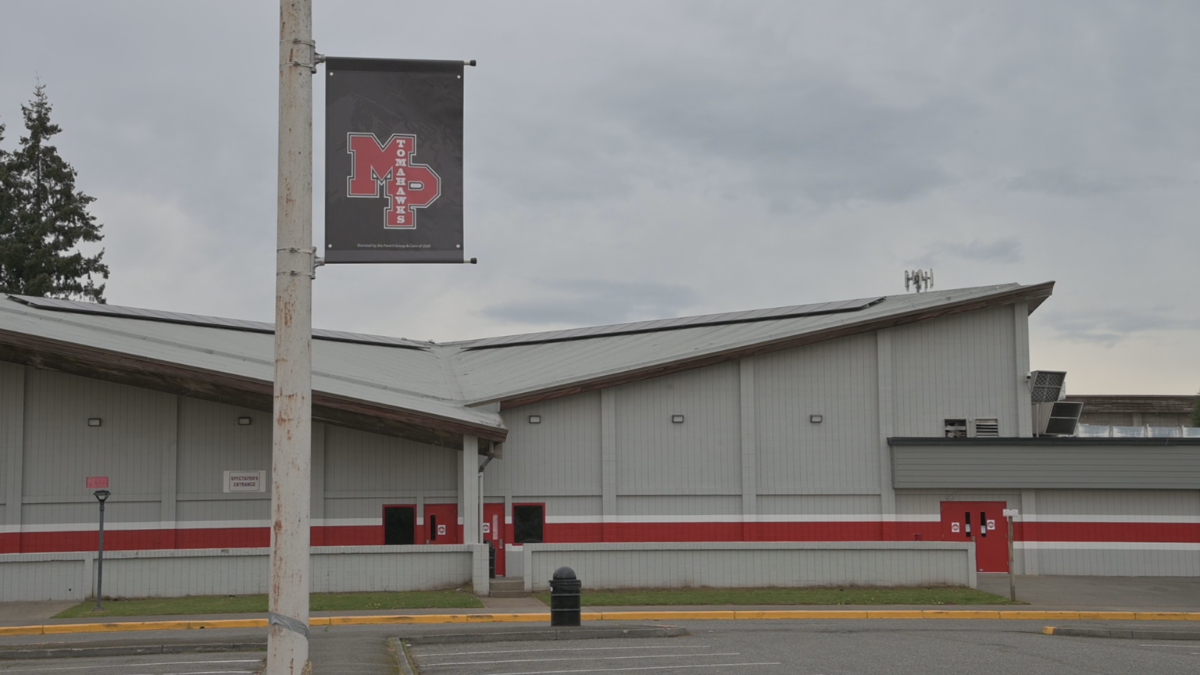 Updated: April 5, 2021 @ 9:30 AM to include a statement from the Marysville police.
[MARYSVILLE] – (MTN) Parents and students gathered in Comeford Park on Saturday to express their anger at the Marysville School District's handling of threats against students. JJ Frank, the parent of a student threatened with death due to her race, held a press conference with city, county, and Black leaders, speaking to a diverse crowd of supporters.
"I'm here in the capacity as a father," Frank told the crowd. "I'm hearing that these students that made these death threats said it was just a joke. When another student threatens another student's life and says that they want to kill him, that is not a joke."

"When another student threatens another student's life that threatens all of our children's lives, let us not turn a blind eye because these were Black students and minority students that our lives are any less," Frank continued. "Black lives do matter."
Two students at Marysville Pilchuck High School made death threats in December 2020. In that incident, which Malcontent News reported, the students received a short suspension and moved to a different high school. The Snohomish County prosecutor officers did not pursue charges stating that one family did not want to press charges and the students posed a low risk after a threat assessment. They were both referred to a deferment program through the juvenile court. Malcontent News is not naming the students or victims as they are juveniles.
Frank spoke about the incident during his speech on Saturday in vivid detail. "They said, what about that n*****'s sister? They said, yeah, we want to kill that n******." This is in the police report."
"They said that they wanted to kill my daughter, my 15-year-old daughter," Frank said fighting back his tears as Black leaders gathered around him to provide support.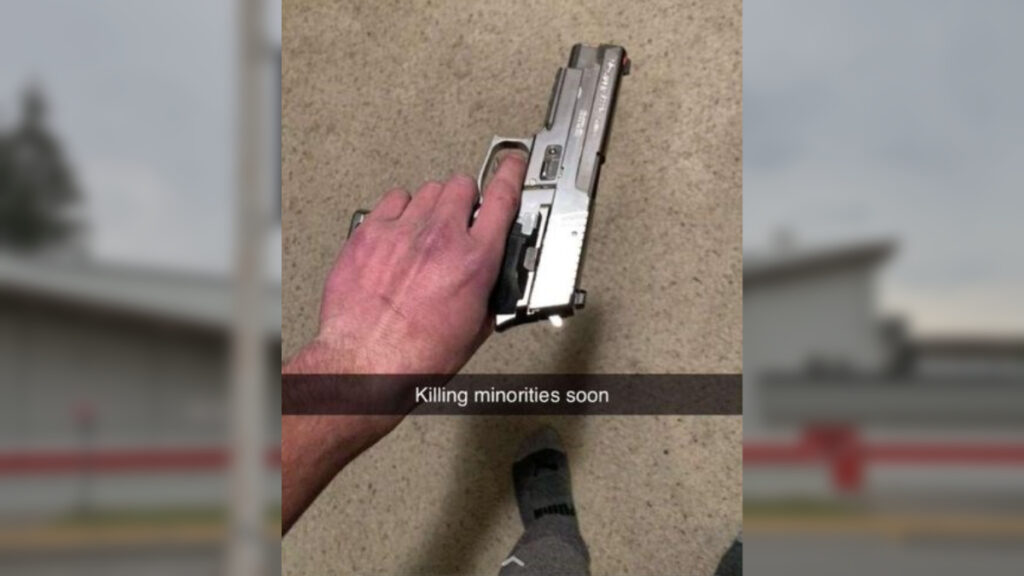 In the second incident, a January 2021 Snapchat message stating, "killing minorities soon," showing a white hand holding a handgun, was made from the same phone and e-mail address of one of the students involved in the Zoom meeting. That student denies that they made the post and that a 20-years old relative did it. The 20-year old has not been named but is a son of a Marysville police officer. Because of the conflict of interest, Marysville police moved the criminal investigation to the Snohomish County Sheriff.
Frank accused the Marysville School District of misrepresented the status of the students after this second incident. He claims the district told him the students had been removed from school again, which they haven't.
In response to growing media coverage, the school district released a statement. "In recent days, information about incidents against students of color, specifically Black/African American students, were shared publicly in the news, on social media, and through community forums. These incidents included online threats made against Black/African American students and confirms Marysville School District's recognition and acknowledgment that racism and hate continue to exist in our community."
"We will strive to do everything in our power to make certain that each student we serve feels safe physically, socially, emotionally, and free from racial or other forms of discrimination."
For Marysville residents, many we spoke to expressed concern about the existing threats, given the history of a prior mass shooting event at Marysville Pilchuck High School. Later in the afternoon, a Black Lives Matter rally was held on the Salvation Army's roof about a mile away. As a band played and a small group solicited support from the cars passing by, many drivers honked and waved. One person confronted the group briefly, asking when they would start breaking windows. A couple of pickup trucks circled the group, with one driver making a white power symbol as they created a black cloud of exhaust.
According to a KOMO news article, the Snohomish County Sheriff's department has completed its investigation into the January incident and has recommended criminal charges to the prosecutor's office.
The Marysville Police also released a statement on April 2. " I want to update the Marysville community that this investigation is now complete. The Major Crimes Detectives from the Snohomish County Sheriff's Office have referred this case to the Snohomish County Prosecutor with a recommended charge of hate crime, RCW 9A.36.080(7). The Sheriff's office can answer further questions on their investigation."
Frank and his supporters want further action. "If Jason Thompson, who's on administrative leave, and Lori Knudson acting deputy superintendent, Rod Merrell, and the consortium consultants do not resign, we are asking Vanessa Edwards, the school board president and the board of directors to use their authority to terminate their employment immediately. This leadership must end, and enough is enough."
Because it is a holiday weekend, the Marysville School District, the Snohomish County Prosector's Office, and a public information officer with the Snohomish County Sheriff were not available for comment.
Like, Share, Follow, Support