Person shot at Olympia protest, man charged with assault
Guenzler expressed support for white nationalism and Trump, and made claims of previously having COVID.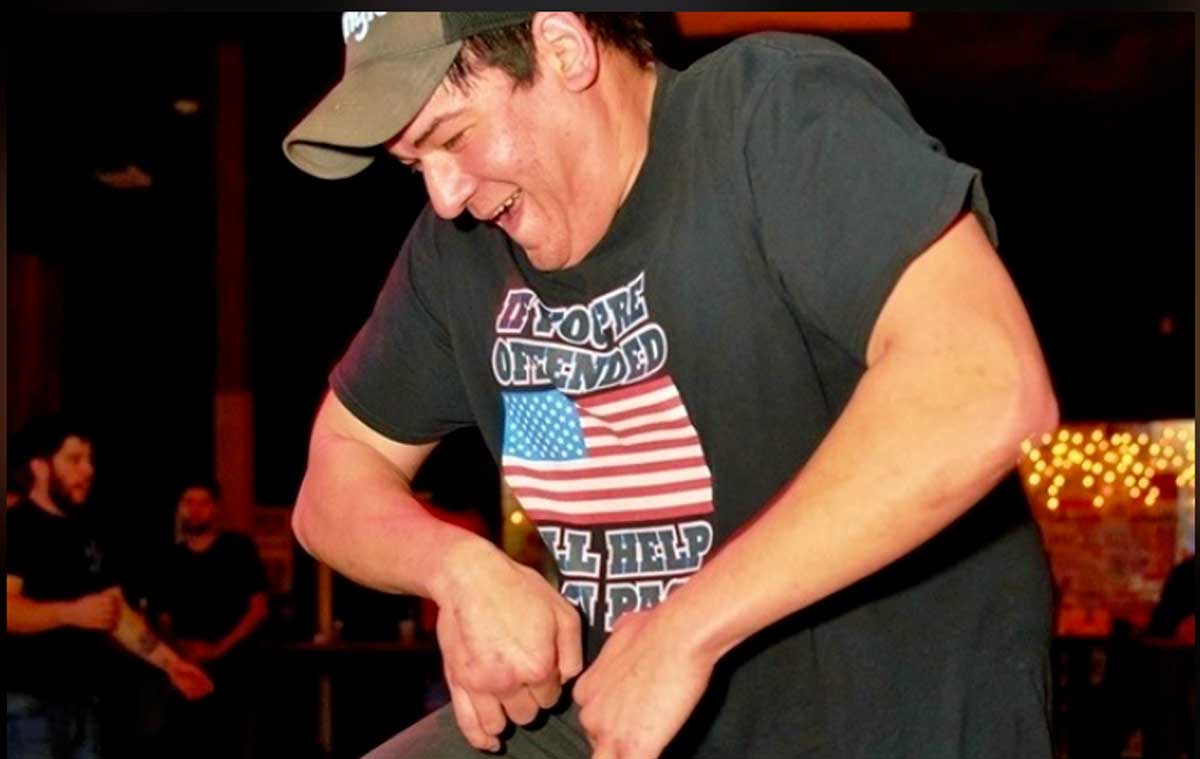 Thurston County officials have charged Christopher Michael Guenzler, with 1st-degree and 2nd-degree assault after shooting a protester on Saturday afternoon in Olympia, Washington. Guenzler was being held without bail and did not have an attorney as of this morning. If the district attorney pursues both charges, Guenzler could be looking at a maximum of 45 years in prison.
On Saturday, Trump supporters and anti-maskers planned a rally in Olympia, Washington. They are following baseless and unproven claims of widespread election fraud at a national and state level and that COVID is a hoax.
Multiple journalists aligned to the political left and right caught the incident on camera. Guenzler, wearing a lime green sweat jacket with a "don't tread on me" graphic, brandished a sidearm earlier in the protest. Counter-protesters and Trump supporters got into a scuffle, with the Trump supporters charging as counter-protesters were moving back. 

You can hear multiple paintball rounds being fired in the videos while counter-protesters are struck, ironically, by poles with American flags on them while the flags land on the ground. One of the Trump supporters also deployed bear mace. Guenzler pulls his sidearm again and fires a single shot into the crowd. Protesters from both sides make an audible gasp after the sound of gunfire, and both groups back away.
During the melee, police did nothing to divide the protest groups and only observed. According to social media, the victim, who has not been identified, received a single gunshot wound. Guenzler was also identified at the anti-mask rally outside of Governor Jay Inslee's house on Thanksgiving day. During that protest, 50 to 75 anti-mask protesters, some armed, blocked the road while sharing a potluck meal. During speeches that followed streamed live by journalists, protesters got increasingly angry, with some calling for violence and criticizing Loren Culp, a failed gubernatorial candidate, for directing them to stop engaging in direct action. The governor was not at his Bainbridge island home, and no direct threats were made against the governor. At that event, Washington state police aided protesters by blocking the road.
Support for white supremacy, Trump, and election fraud theories
Guenzler's social media footprint shows strong alignment to the Trump campaign and far-right organizations. His profile includes pictures with confederate flags in 2016. He is a graduate of Port Orchard High School, and according to his social media profiles, attended Kitsap High School for some time. His profile shows an affinity to sexualized content, guns, Trump, and white supremacy.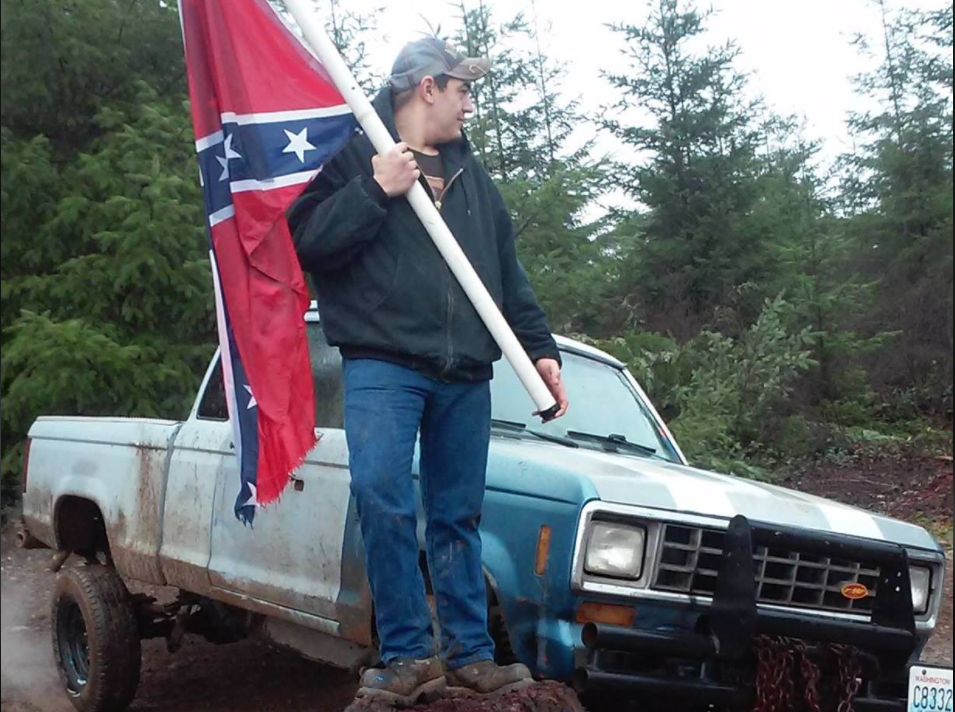 Stop the steal is a baseless Qanon conspiracy theory. The claims include that dead Venezuelan president Hugo Chavez tampered with Dominion's software, a voting machine company. Recent additions to the idea include boatloads of illegal ballots arriving by ship from North Korea to a port in Maine.
In Georgia, Stop the Steal protesters advocate not voting on January 5, 2020, Senate runoff. The special election in Georgia will decide which party controls Congress's upper chamber, with significant implications for the incoming Biden Administration. The idea being, that by not participating, impossible vote results will come out of counties, including "negative results" for the GOP candidates. Georgia has done two recounts and one audit of their results from November 4 and found no fraud evidence.
The Trump Administration has filed dozens of court claims at the local, state, federal, and with the Supreme Court of the United States. In total, 46 court cases have been thrown out due to lacking evidence or merit, including by judges appointed by Trump. Joe Biden won the US election by more than 7 million votes in the popular vote, and with 306 delegates from the electoral college. As of Friday, 279 electors have been certified for Biden. The electoral college will meet on December 14, 2020, to cast their votes for president.
A court date for Guenzler has not been set.