Russian President Igor Strelkov Girkin?
From his Moscow prison cell, former FSB Colonel and war criminal Strelkov Girkin says he will run for president in 2024.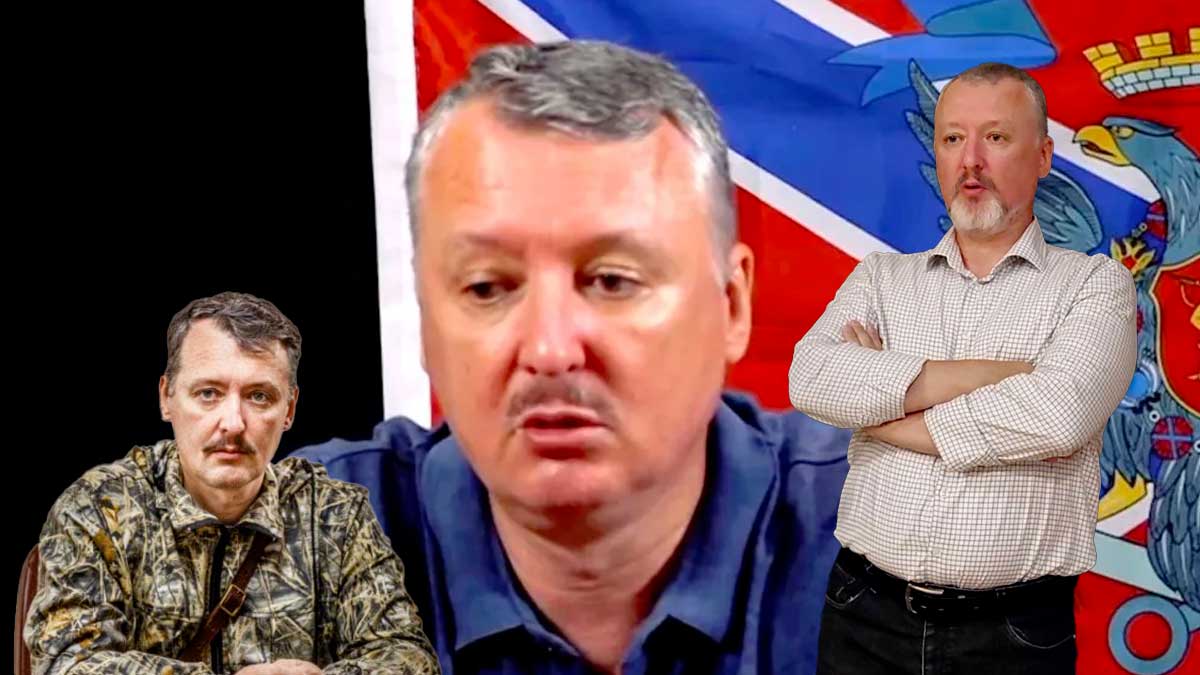 Hours after appearing in a Moscow courtroom, former FSB Colonel and convicted war criminal Igor Strelkov Girkin announced his support of an effort to nominate him as a candidate in the upcoming 2024 presidential elections in Russia. Girkin, also known by his alias of Strelkov, given to him by his former employer, the Federal Security Service of Russia (FSB), was arrested on June 21 and charged with extremism for a post he made on Telegram in May 2022.
If convicted of his current charges, he faces up to eight years in a penal colony in a justice system with a 99% conviction rate. On August 3, Girkin's case was declared a "state secret," enabling Moscow to hold his trial in secret.
A brutal critic of how the Kremlin has been running its so-called "special military operation" after Russia's 2023 winter offensive failed, Girkin formed the Angry Patriots Club, comprised of extremists, even by Russian standards. The Angry Patriots want to declare martial law, fully mobilize the Russian population, and shift to a wartime economy to ensure the destruction of Ukraine and its people—some advocate using any means to destroy Ukraine, including nuclear weapons.

Apparently posting from his cell at the infamous Lefortovo Prison, Girkin released his reasons for accepting the nomination effort, attacking the policies of incumbent Russian President Vladimir Putin using sarcasm to dance around Russia's so-called "don't say war" laws.
"The president refuses to lead military operations [and] considers himself incompetent in military affairs," Girkini wrote, adding, "I consider myself more competent in military affairs than the incumbent president and definitely more than the incumbent defense minister, so I could fulfill the duty of the supreme commander-in-chief as required by the Constitution of the Russian Federation."
He went on to call Putin "extremely gullible" and "too kind," using the Russian leader's words against him, stating that Putin has been led by the nose by Western leaders for decades. While throwing barbs at his potential political opponent in the upcoming 2024 elections in Russia, Girkin also went after the Russian oligarch class, largely created during the criminal era in the post-Soviet 1990s.
"Vladimir Vladimirovich is a highly moral person, always true to his word and firmly fulfilling the promises given to those who brought him to power in the late nineties. I have promised nothing to anyone and can, therefore, ignore all the personal guarantees of all the presidents of the Russian Federation from 1991 to the present if I consider that this is useful for the people and the state."
On August 29, a bearded and defiant-looking Girkin was brought to a Moscow court to determine if the charges against him were valid. It was determined there was enough probable cause to continue to hold him until the next hearing scheduled for September 18.
Although he is being kept at FSB-run Lefortovo, Girkin is getting preferential treatment. He is held in a cell designed for two people with a partial kitchenette and a television. Earlier in August, his wife, Miroslava Reginskaya, claimed that his health was declining and that her husband was being denied medication for his heart condition and had not been seen by a doctor. Just before his August 29 hearing, she provided an update stating that he was given a physical, his health had improved, and some of his personal effects were returned to him.
One of Russia's original "little green men" in Ukraine, Girkin was the first Minister of Defense for the illegitimate so-called Donetsk People's Republic (DNR) and has bragged about committing and ordering war crimes. He was convicted by a Dutch court on November 17, 2022, as one of three men responsible for the July 17, 2014, downing of Malaysian Airlines Flight 17, which killed 298 people.
For some Russians, he is a hero, while others consider him incompetent after he led a disastrous Kremlin-backed advance on Slovyansk and Kramatorsk in the summer of 2014. After the 1st Army Corps of the DNR collapsed in August 2014, Moscow decided to remove Girkin, who was using his assumed name of Strelkov then. Another one of Russia's little green Seymon Pegov, who now leads the Russian military blog WarGonzo, has criticized Girkin for years, claiming that he and his unit were abandoned in Slovyansk when Girkin fled hiding in the trunk of a car.
After returning to Russia, Girkin became a prolific blogger and a vocal critic of Russian policies while espousing nationalist and antisemitic talking points. He tried to slip into occupied Crimea in August 2022 but was detained by border guards and refused entry. In October, he became a volunteer mobik for a unit in the DNR but left a month later. He claimed he had been deceived and that his contract was only for one day, leaving him exposed legally as an unlawful combatant. When Girkin left Ukraine for the second time, there was a $100,000 bounty for his capture.
Over the winter, he got into a public spat with the now-deceased Private Military Company Wagner Group leader Yevgeny Prigozhin, criticizing his "attention-seeking," using dead Russian soldiers as "props," and publicly complaining about ammunition shortages. Prigozhin offered Girkin the opportunity to sign a contract with PMC Wagner, first as an entry-level mercenary and later as the equivalent of a field officer. Ultimately, he refused, claiming that Prigozhin and the Wagner Group had insulted him and questioned his loyalty to Russia.
Girkin isn't the first high-profile prisoner in the Russian penal system to have apparent ready access to the Internet. Anti-corruption activist and lawyer Alexei Navalny has also been able to post criticism of Putin despite being incarcerated.
The Kremlin has not released a statement about the potential candidacy of Girkin or the legalities of his potential run for president.