Private COVID testing provider with 11 locations in Washington accused of fraud
Thousands of complaints against a COVID testing company that started in an axe throwing lounge sparks multiple investigations.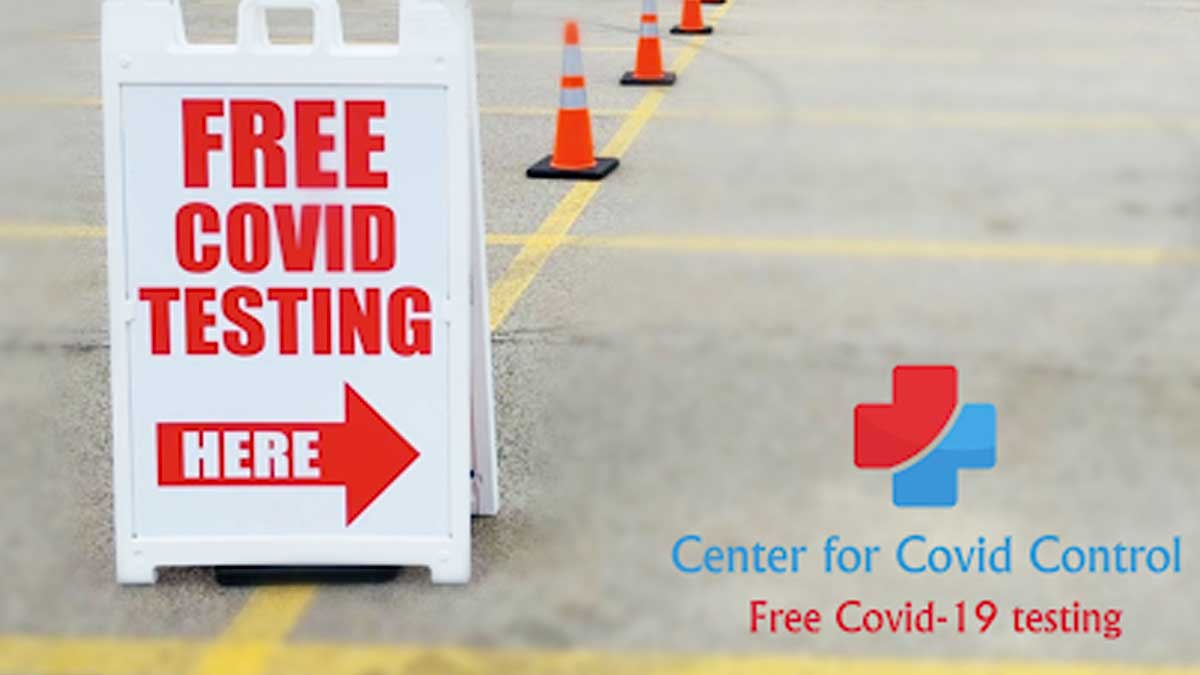 Update January 12, 2022 10:45 AM: King County Public Health has responded to our inquiry.
[SOUTH BARRINGTON, Ill] – (MTN) More than 300 pop-up COVID test sites operated by the Center for COVID Control are under legal scrutiny after thousands of consumer complaints about the test centers being a scam.
This evening, officials in Massachusetts, Oregon, and Texas have opened up criminal investigations. USA Today reported last week that complaints about the company were piling up. People who were tested reported it took days to receive results if they received them at all. Consumers complained they received negative test results in Florida while still waiting in line to be swabbed.

The test sites require people to provide their driver's license and insurance information. In Florida, WINK Channel 11 in Fort Myers reported their investigators had their driver's licenses photographed and their insurance cards.
Attempts to call the customer service line resulted in longer wait times, with people unable to contact the company.
The company operates 11 test sites in Washington, including in regions where federal, state, and county resources are hard to find. Locations in Bellevue, Seattle, Lynnwood, and Yakima have had long lines.
Center for COVID Control test locations in Washington
1525 A St NE Suite 107, Auburn
1504 145th Pl SE, Bellevue
2606 Wetmore Ave, Everett
7801 Bridgeport Way W, Lakewood
17425 Hwy 99 Suite F, Lynnwood
1700 SE Mile Hill Dr, Port Orchard
500 Aloha St, Seattle
417 7th Ave S, Seattle
5955 6th Ave, Tacoma
6720 Regents Blvd Suite 112, University Place
1731 S 1st Street Suite 220, Yakima
Washingtonians seeking a legitimate testing site can visit the Washington State Department of Health.
Residents of Portland, Oregon, and Seattle raised concerns about the company as far back as October. A pop-up site emerged on Capitol Hill. Untrained staffers at outside tents told people to swab the nose themselves and handled samples without PPE. There were numerous complaints about improper test procedures, requiring their driver's license, and never receiving test results. Some filed complaints with the Washington State Attorney General and claimed there wasn't any follow-up.
The Instagram for the company has a handful of images with multiple complaints of never receiving test results and calling the operation a scam.
The Center for COVID Control is an offshoot of BullsEye Axe Lounge in South Barrington, Illinois. Opened in 2019 by Aleya Siyaj and her spouse Akbar Syed, the lounge and bar is a popular location for drinks and ax throwing. When the COVID wave struck in late 2020, the business was forced to close due to public health measures. In November 2020, a donut shop Siyaj opened in 2017 was forced into default. Three weeks later, Siyaj pivoted to offering COVID tests.
What started as BullsEye Free Drive-Thru Testing became the Center for COVID Control, LLC on Dec. 2, 2020, when the company was incorporated in Illinois. A year later, a second LLC was created in Florida on Oct. 25. After filing in Florida, that number of sites across the nation exploded to over 300. Neither registered agent responded to our inquiries about the company.
Syed's video posted on YouTube showed an insider view of the operation behind the Center for COVID Control. The video was deleted by Syed after a story on Medium broke about the company but was reposted. The video, filmed at night at a suburban one-story office park, has a Boiler Room vibe. Luxury cars line the parking lot, while the inside offices appear little more than an empty shell. At the end of the video, an employee brags about making $1.45 million a year in salary to Syed.
On Reddit, former employees allege that the Center for COVID Control is collecting driver license information so they can send repeated reimbursement requests to the federal government for tests that never happened.
For communities such as Yakima and Lakewood, the loss of public trust in the testing centers is devastating. In Yakima, people have waited for hours and sometimes turned away when they run out of tests.
On Wednesday morning, King County Public Health told Malcontent News they are looking into the reports about the company.