Russia-Ukraine War Update for July 4, 2022
Russian forces capture the last settlement in Luhansk, completing their first military goal in Ukraine after 130 days of war.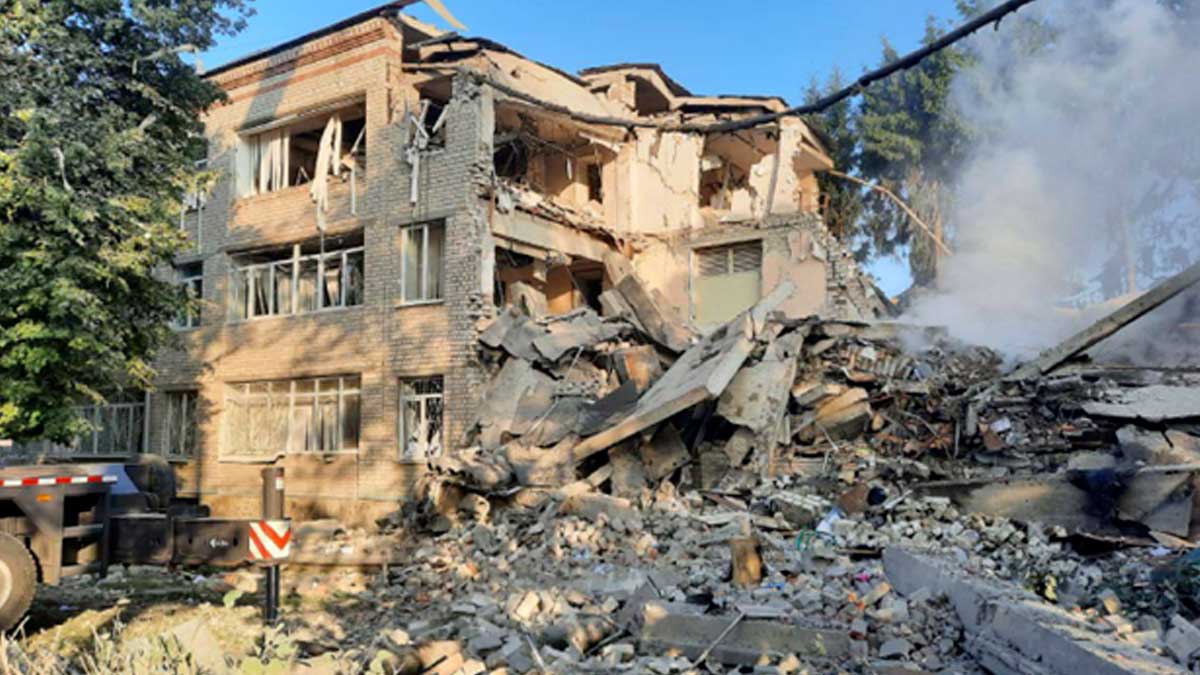 [KYIV, Ukraine] – MTN It has been 3,048 days since Russia occupied Crimea on February 27, 2014.
Severodonetsk – Lysychansk – Russian forces have secured the Luhansk oblast after capturing Bilohorivka. The General Staff of the Armed Forces of Ukraine wrote, "After heavy fighting for Lysychansk, the Defense Forces of Ukraine were forced to withdraw from their occupied positions and lines."
Pockets of resistance still exist in the Lysychansk area, but Ukraine appears to have successfully executed another strategic withdrawal that minimized casualties and prevented the encirclement of troops.

Russian forces are attempting to advance west from Popasna, fighting for control of Verkhnokamyanke, Spirne, and Berestove.
Bakhmut – Svitlodarsk – Private Military Company (PMC) Wagner Group attempted to advance on Klynove but was unsuccessful in moving the line of conflict.
Fighting continued in the Svitlodarsk bulge for control of the Vuhledar Power Plant.
South Donbas – Zaporizhia – Russian forces attempted to advance on Avdiivka from Spartak. The attack was unsuccessful.
Ukrainian forces destroyed what is alleged to be the largest Russian ammunition depot in the Donbas, located in Snizhne. The depot provides storage and logistics for artillery, mortars, Grad, and Smerch rockets and also houses Short-Range Ballistic Missiles (SRBM) and S300 antiaircraft missiles.
Ukrainian forces attacked the airport in Melitopol two more times, firing more than 30 rockets from High Mobility Artillery Rocket Systems (HIMARS). Local reports claim the airport is "destroyed."
The Russian armored train derailed near Melitopol due to partisan activity, was loaded with ammunition, and reportedly exploded. Ukrainian Special Operation Forces (SOF) also destroyed the Melitopol-Tokmak railroad bridge in Liubymivka, severing the rail connection to the Kherson oblast.
Kherson – Ukraine again attacked the Russian-controlled airport at Chornobaivka, hitting additional ammunition storage east and within the airport compound. Russian forces fired a furious artillery barrage on Ukrainian forces. Ukraine is mounting offensives, firing artillery, and launching airstrikes across the entire line of conflict in Kherson. There was intense fighting in Olhyne, the last Russian-occupied settlement in the Vysokipillya salient.
Kharkiv – Russian forces fought positional battles in the contested settlements of Tsupivka and Prudyanka.
Izyum – Slovyansk – Russian forces continue to make piecemeal attacks in an attempt to advance on Slovyansk, attacking Mazanivka, Dolyna, and Bohorodychne. They were unsuccessful.
Daily Assessment
The Russian Ministry of Defense will continue mop-up operations, but Russian forces have secured the Luhansk oblast after 130 days of war.
Ukraine claims they were outnumbered 10:1 in Lysychansk, which would imply that the entire combat force in the city was only 2,000 to 2,500 defenders.
Russian forces' defensive capabilities in Kherson are increasingly degraded, and the destruction of the Melitopol-Tokmak railroad bridge in Liubymivka has significantly disrupted the main Ground Line of Communication (GLOC – aka supply line) into the Kherson oblast.
Ukrainian forces are rapidly mastering the NATO-provided HIMARS systems and destroying critical infrastructure for the Russian military dozens of kilometers behind the line of conflict.
It is yet to be seen if Ukraine will hold a defensive position in Siversk or fall back to the Slovyansk-Karmatorsk-Soledar-Bakhmut line.
To read the rest of our report, become a Patreon! For as little as $5 a month, you get access to the daily Russia-Ukraine War Situation Report. The report provides analysis, maps, detailed information about all the axes in Ukraine, international developments, information about war crimes and human rights, and economic news. As an added benefit, you get access to flash reports, breaking news, and our Discord server.