Seattle Police release video of shooting incident by Jimi Hendrix Park
Graphic video shows the shooting of two women in a car and the police shooting the armed suspect.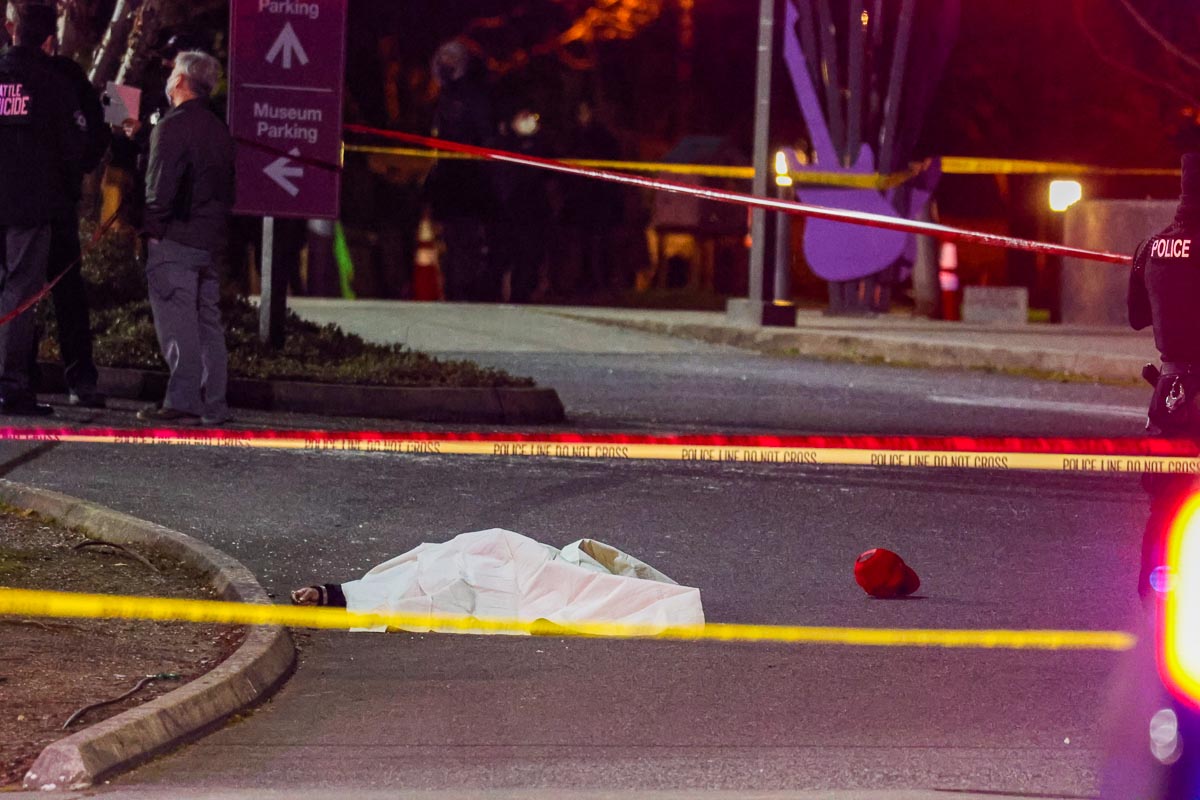 [SEATTLE] – (MTN) The Seattle Police Department has released a heavily edited video from the shooting incident by Jimi Hendrix Park last night. Yesterday evening around 9:15 PM, 911 started receiving calls for shots fired in the 2300 block of Massachusetts Street, by the Urban League Village Apartments. As police arrived they heard gunfire and held their position to wait for more units to arrive. According to the Seattle Police Department, they were confronted by an armed man who fires at the police, and officers returned fire. During this period, 911 received a phone call from a woman reporting that she and her friend had been shot, and her friend was dying after being shot in the face three times. They reported they did not know their location, but 911 dispatch had identified it in the call as the 2300 block of Massachusetts Street. One woman died, the other is in critical condition, and the gunman was declared dead at the scene.
This video contains graphic scenes and descriptions of violence, viewer discretion is advised
The heavily edited video raises questions on the police account of the incident. The video shows two points of view. One from a group of heavily armed officers, who repeatedly order the gunman to put their gun down. There is suddenly a hail of semi-automatic gunfire from sidearms and rifles. A second body cam video from a closer perspective shows the gunman emerging from a driveway and raising his weapon toward police, but it does not appear to show the gunman firing at officers. The gunman has been identified by multiple sources as Gregory Taylor, who was a resident of the apartments.
The conduct of 911 operators will likely be called into question by the community. The woman caller repeats that her friend is dying and she doesn't know her location. The first dispatcher sounds exasperated as he connects the Seattle Fire Department to the call before asking for other basic information.

Protesters marched in Seattle tonight and dropped two banners over an overpass condemning Seattle Police actions. Later, protesters gathered outside of the East Precinct on Capitol Hill in a familiar scene, creating chalk art on the temporary wall. Seattle Police appear to have made one arrest during that protest.
Like, Share, Follow, Support