That didn't take long – community banner at Kirkland "truck eating bridge" credited with first save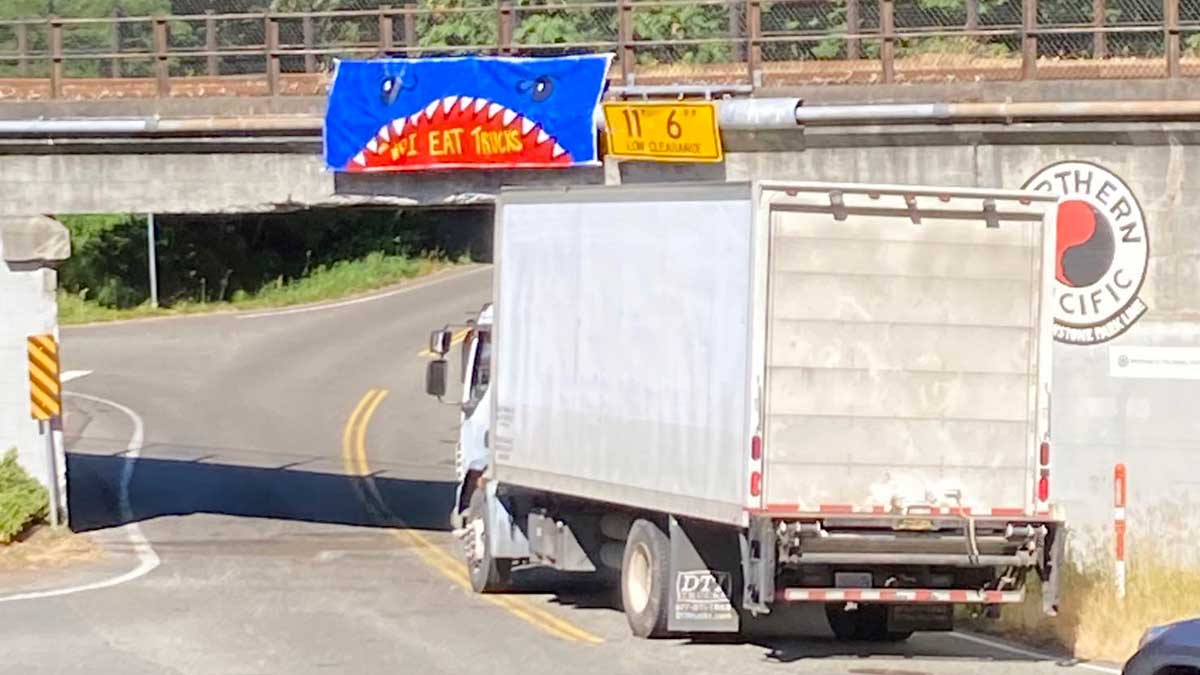 [KIRKLAND, Wash] – (MTN) On Saturday evening a group of residents hung a warning banner above "Truckbane," the infamous truck-eating bridge in Kirkland. Less than 48 hours later, the sign has been credited with its first save.
Debbie Smith McLeod has photographed 45 trucks stuck under, or badly damaged after squeezing through the underpass over the past few years. A white box truck almost became her 46th subject.
"9:42 AM Monday. I heard the brakes squeal, he (or she – any stats on that?) was able to stop short and back away," she wrote in a Facebook community group.

Due to the complexity and location of the intersection, a range of improvements suggested by the community is not possible. The retired Northern Pacific railroad bridge is part of the Cross Kirkland Corridor. The corridor is a rail to trails project that is heavily used and replacing the bridge is cost-prohibitive.
The banner became a hot topic in multiple social media groups only hours after it was hung on Saturday night, receiving high praise and speculation if it would make a difference.
Photo credit: Debbie Smith McLeod
Like, Share, Follow, Support