Thurston County prosecutor refuses to charge Forest Machala
Machala was accused of shooting a 20-year old Black person on December 5 in Olympia.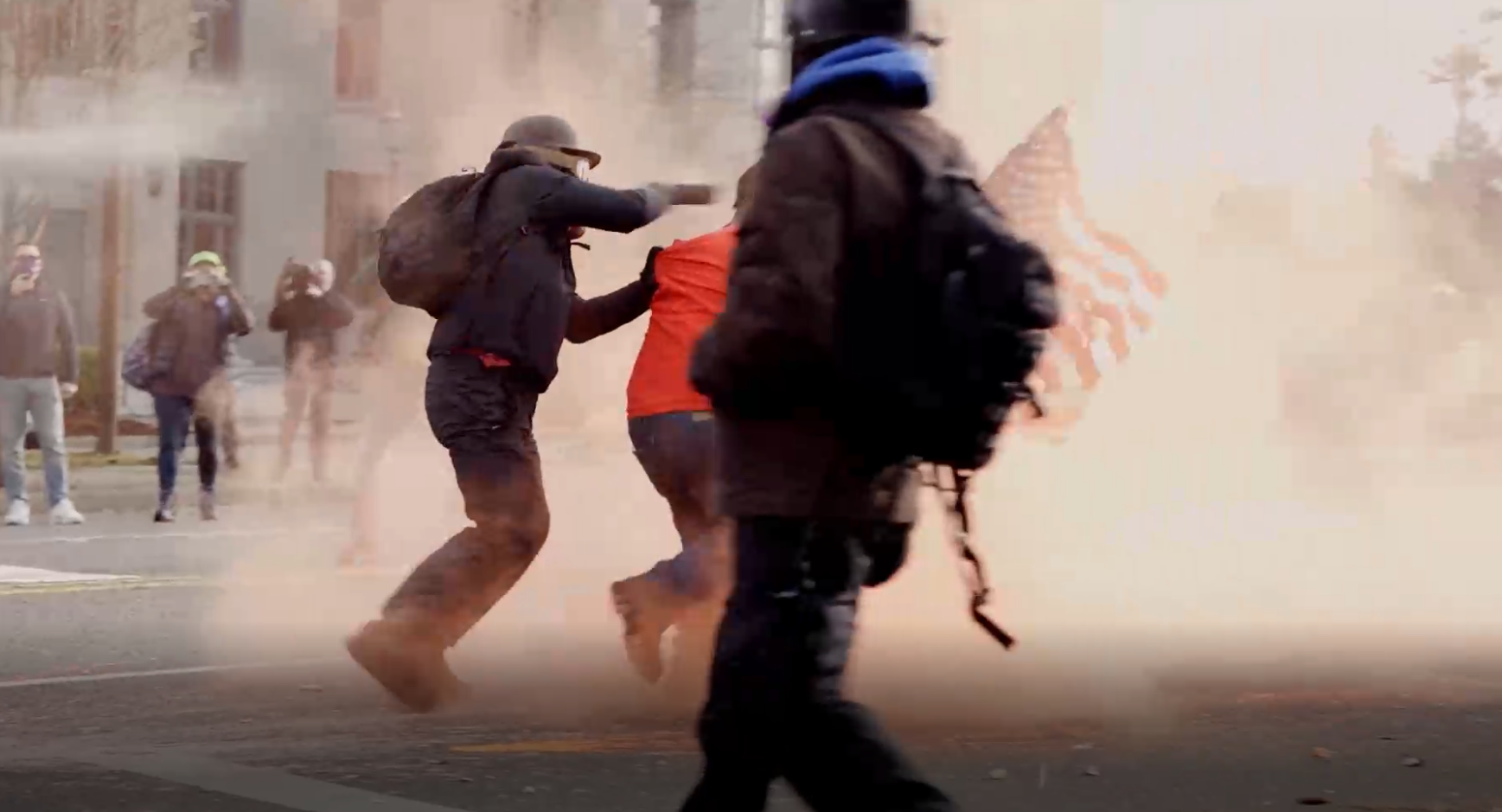 Thurston County prosecutor has elected not to charge Forest Machala with assault in the first degree or any other felony. On December 5, 2020, Machala was arrested for shooting a Black 20-year old counterprotester while attending a "stop the steal" anti-mask protest in Olympia. Washington State Police decided there was sufficient evidence to support the assault in the first degree charge, the equivalent of attempted murder in Washington state, based on eyewitness accounts, testimony of the victim, and video in the area.
The prosecutor's actions send the charges back to the Washington State Patrol to request more evidence to support the charge. Machala was released on $50,000 bail shortly after being arrested. He has been staying in Bellingham as part of the conditions of his release. Prosecutors also dropped the restraining order between Machala and the shooting victim, and Machala can begin the process to have his guns returned to him.
The city prosecutor's office in Olympia is closed for Christmas, so no comment is available on whether the city will pursue misdemeanor or gross misdemeanor charges against Machala. Stephen Kurtz was also arrested on December 5 for gross misdemeanor assault and failure to disperse. He was charged by the city of Olympia and is out on $1000 bail. In the Kurtz case, multiple journalists caught him brandishing a handgun, which police also witnessed.