2.6 million Washingtonians in need of Covid boosters as FDA mulls expanding eligibility
3.3 million Washingtonians were fully vaccinated against COVID on May 30, only 675,000 have received a booster.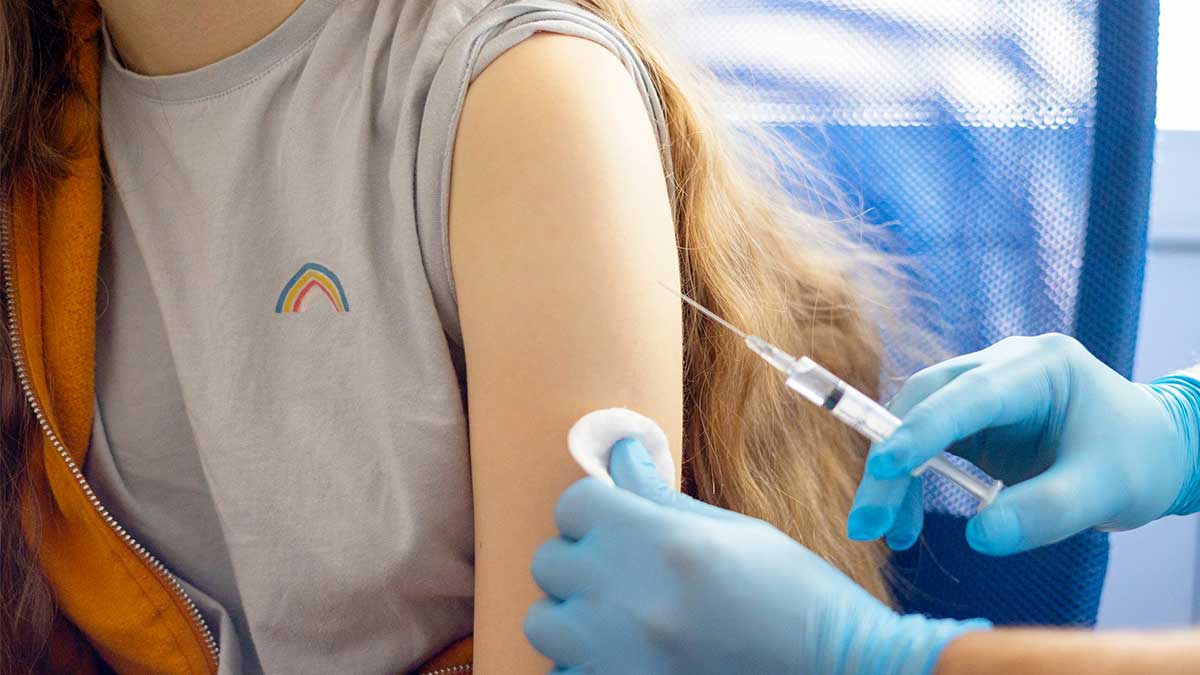 [WASHINGTON, D.C.] – (MTN) The US Food and Drug Administration confirmed that the Vaccines and Related Biological Products Advisory Committee will meet to consider authorizing Pfizer vaccine Covid-19 boosters for all this week.
Pfizer requested the Emergency Use Authorization (EUA) for its Covid-19 vaccine to be amended to include booster doses for all adults 18 and older regardless of comorbidities, vocation, or living situation on November 9. Currently, only adults 65 and over, and people 18 to 64 with certain medical conditions, work in specific jobs, or live in communal areas are authorized to get a booster.
Dr. Peter Marks, director of the FDA'S Center for Biologics Evaluation and Research, told CNN the EUA amendment request was the center's "highest priority."

3.3 million Washington state residents 16 and older were fully vaccinated on May 30, according to the Washington State Department of Health (DOH). Under the updated guidelines, almost all of these people would be eligible for a booster shot. Despite the mounting evidence that immunity wanes after five to seven months, only 675,000 residents have received boosters and the DOH told Malcontent News last week the state would not deviate from current federal guidelines.
A growing list of states isn't waiting for the federal government. Arkansas, California, Colorado, Kansas, Minnesota, New Jersey, New Mexico, and West Virginia have issued guidance or directives for anyone who received their second dose of mRNA vaccine more than six months ago to get a booster shot within the last week.
Sunday on Face the Nation, Colorado governor Jared Polis expressed frustration on information coming from the FDA and CDC on boosters.
"I've been very frustrated with the convoluted messaging out of the CDC and the FDA. Everybody should get the booster after six months. The data is incredibly clear that it increases your personal protection level. That's why my parents got it. I got it. My family members got it."
Yesterday, speaking at the Reuters Total Health Conference, Dr. Anthony Fauci of the National Institutes of Health (NIH) called for the United States to authorize boosters for all.
"To me, if you want to get to endemic, you have got to get the level of infection so low that it does not have an impact on society, on your life, on your economy," Fauci said. "People will still get infected. People might still get hospitalized, but the level would be so low that we don't think about it all the time and it doesn't influence what we do."
"To get there," he said, "would take a lot more people rolling up their sleeves for initial COVID-19 shots and boosters."
The FDA is widely expected to approve Pfizer's request but the authorization will require approval by the Centers for Disease Control and must be signed off by CDC Director Dr. Rochelle Walensky to become official policy.
The Centers for Disease Control and Prevention's Advisory Committee on Immunization Practices will hold an emergency meeting on Friday to discuss Pfizer's request.
Data out of Israel, the United Kingdom, and Germany indicate that the United States is woefully unprepared for a sixth wave. In Germany where cases are exploding only 3% of the population has received booster shots. Most cases continue to be among the unvaccinated in low-vaccinated regions.
Israel authorized boosters for older residents in July at the beginning of its fifth wave and expanded the program to include everyone 12 and older in September. That program was instrumental in ending the fifth wave where life has largely returned to normal. Despite the surge in cases, hospitalizations and deaths were significantly blunted compared to the winter of 2020.
Germany and Israel have similar vaccination rates to the United States and the Delta variant has repeatedly moved through areas with low-vaccinated populations as seasonal changes move people indoors. COVID cases are increasing in 31 U.S. states with Colorado, Minnesota, Wisconsin, Pennsylvania, and Maine are dealing with significant surges.
Multiple studies have shown that infection acquired immunity and vaccine immunity are strong for five to seven months and then start to wane. In December 2020 health officials set expectations that it was unknown how long immunity would last, and many indicated that future booster shots would be likely. Anti-vaccination advocates and disinformation campaigns have used waning immunity as a talking point to sow distrust in vaccination programs.
Moderna has not applied with the FDA to amend the EUA for its vaccine and the FDA did not indicate it would be including Moderna in the discussions. Mixing and matching of COVID boosters were approved on October 21, but there is no indication if boosters for all are approved by the FDA and CDC, that mix and match rules will extend to recipients of the Moderna vaccine.
You can read our special report, Who is eligible for a COVID-19 booster and why should get one now, to learn if you are currently eligible.