Toyota is largest donor to post-insurrection election objectors despite pledge to end contributions
Toyota leads Cigna, Koch Industries, Intel, Microsoft, and Jet Blue in campaign contributions to GOP leaders in the first quarter of 2021.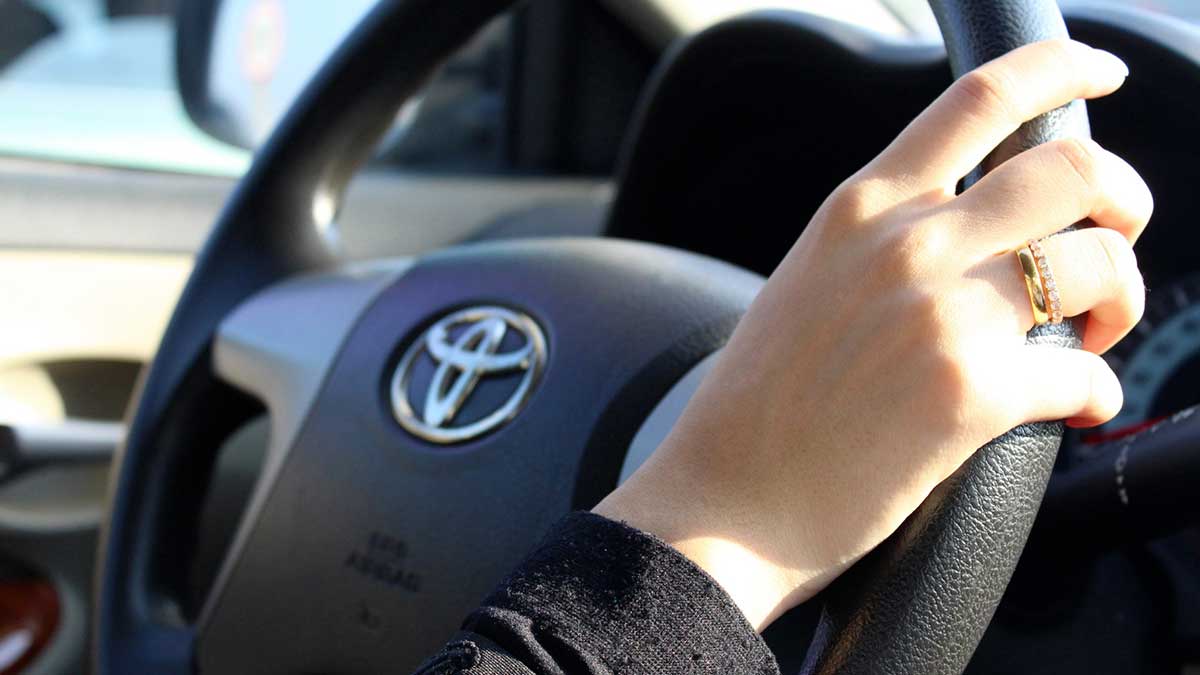 [KIRKLAND] – (MTN) More than 4 months after hundreds of insurrectionists stormed the Capitol on January 6 to thwart certification of the 2020 Presidential election results, Toyota has donated over $62,000 to 40 Republicans, the largest amount from any company that pledged to stop GOP contributions in the wake of the election violence.
In the hours and days that followed January 6, a litany of companies made pledges to no longer fund GOP candidates who fomented former President Donald Trump's followers. According to a report in Popular Information, April 15 was the first major campaign finance deadline since the insurrection. After Congress reconvened to certify the election results, while the sting of tear gas remained in the halls and blood on the floor, 147 Republicans voted against election certification.
What makes Toyota stand out from other companies that have since made donations, is the dollar amounts involved and how many other businesses stood by the pledges they made. According to Maplight, over 1,100 individual corporate PACs donated to at least one Congressperson who objected to election certification in 2020. In the first quarter of 2021, that number plummeted to less than 70.

Benefactors of the Toyota PAC include Congresspersons Virginia Foxx (R-NC), Cliff Bentz (R-OR), Barry Moore (R-AL), Alex Mooney (R-WV), Jeff Duncan (R-CS), Eric Alan "Rick" Crawford (R-AR), Jack Bergman (R-MI), Tim Walberg (RMI), Andy Biggs (R-AZ), and Senator Cynthia Lummis (R-WY).
On April 11, in response to a Newsweek article published on April 10 revealing the donation to Congressperson Toomey, Toyota released a statement they were adjusting their stance on who, and why they would donate to candidates.
"We do not believe it is appropriate to judge members of Congress solely based on their votes on the electoral certification."
"Based on our thorough review, we decided against giving to some members who, through their statements and actions, undermine the legitimacy of our elections and institutions."
The donation by Toyota's PAC to Congressperson Biggs of Arizona stands out as being counter to this position. Congressperson Zoe Lofgren (D-CA) released a nearly 2,000 page report in March outlining the social media activity for dozens of lawmakers in the days leading up to, during, and after the January 6 insurrection. The report for Representative Biggs is over 50 pages long.
As early as November 5, Biggs was retweeting calls to "go to total war," over the 2020 election. On January 8, 2021, Biggs was already calling any attempt to impeach then-President Trump a "manufactured hoax."
There has been significant speculation that Representative Biggs's words and actions have been at least reviewed by the Department of Justice, but to date, no sitting member of Congress has been directly accused of being directly involved in the insurrection plot.
In a tweet from 2018, Biggs thanked Toyota Financial Services for a tour of their facility in Chandler, Arizona, located in his Congressional district.
On June 29, 2020, Toyota announced they were opening a Parts Distribution Center (PDC) in Phoenix, Arizona, in partnership with Koi Distribution. The press released stated the center would stock 57,000 different parts for Toyota and Lexus products, and employ 61 people.
In 2020, Toyota's PAC donated $8,000 to Biggs, a significant increase from the $3,500 the PAC donated in the 2018 election cycle.
Another contribution that stands out is one made to Senator Cynthia Lummis of Wyoming. Toyota doesn't have any offices, engineering, manufacturing, design, distribution centers, or research and development facilities in the deeply red state. According to the Toyota corporate website, the 97,000 square mile state only has 7 Toyota dealerships.
Toyota isn't alone in supporting Congressional leaders that voted to block certification of the Electoral College results despite pledging not to. Cigna and JetBlue are two consumer brands that stand out. Intel and Microsoft have also made donations to GOP-led organizations, stating they did so with assurances that their money would not go to the 147 previously identified Congressional leaders.
According to Car and Driver, the Toyota RAV4, Camry, Tacoma, Corolla, Highlander, and 4Runner were among the top 25 vehicles sold, based on retail total volume, in 2020. The Seattle PI reported that the Toyota Corolla was the number 5 seller in the city of Seattle for 2020.