1996's Privatization of Government Background Screening has Been a 29 Year Dumpster Fire
The Clinton Era decision to privatize security clearance screening attracted private equity and created chaos.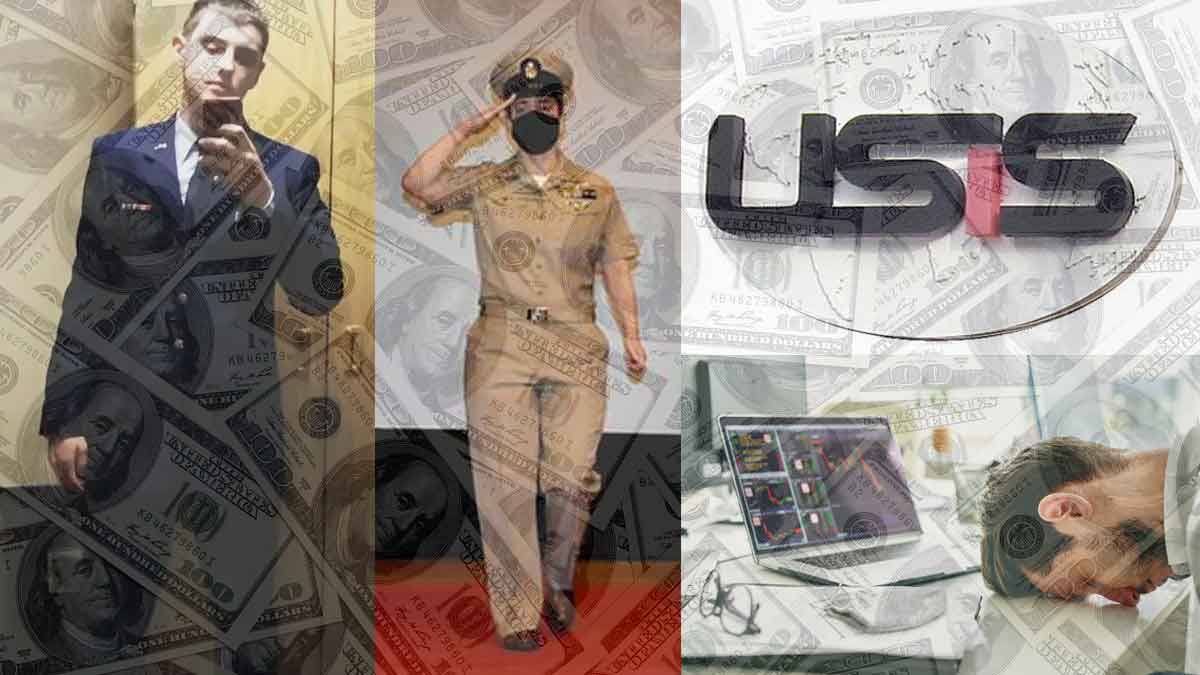 Recent failures in background checks of new and existing service members have been thrust into the spotlight with the arrest of Air National Guardsmen Jack Teixeira for the leaking of hundreds of classified Pentagon documents and former U.S. Navy Chief Petty Officer Sarah Bils for engaging in what she called hybrid warfare against the United States since 2014. Despite rising demand for security clearance background checks by the U.S. government and military, the process to protect America's secrets has been dismantled piece by piece over a 29-year period.
Before 1996, the Office of Personnel Management (OPM) did most of the background screening for the United States government and military. The Department of Defense was a secondary agency. Through 1994, OPM had a quality assurance staff of 80 employees that reviewed 100% of all investigations for errors. Due to budget cuts, 50 jobs were eliminated in 1995, and OPM moved to spot screening of 10% of background checks.
Former Senators Richard Shelby (AL-R) and Paul Simon (IL-D) led a committee to investigate and ultimately approve an OPM plan to privatize security clearance background checks. In 1996, U.S. Investigation Services (USIS) was created. Approximately 5,000 employees were given shares in the new company and additional responsibility for conducting a larger portion of background checks for the Department of Defense (DoD).

The transfer of most DSS screening to USIS was fueled by the events of September 11, when members of Congress, including former Senator Slade Gordon (WA-R), had his background investigation held up for months, preventing him and other Congressional leaders from reviewing sensitive documents related to the 2001 terrorist attacks. At the time, the FBI claimed it had lost Gordon's paperwork, but the bottleneck wasn't resolved until media reports shined a spotlight on the delays. In 2003, most DoD screenings were moved to USIS. While it appeared the company had earned the trust of government leaders, OPM was already facing criticism for using USIS as an exclusive provider.
Within four years of its spinoff from OPM, USIS attracted the interest of private equity. In 2000, the Carlyle Group invested $172 million ($307 million in inflation-adjusted dollars), followed by Welsh, Carson, Anderson & Stowe purchasing a controlling interest for $545 million ($895 million in inflation-adjusted dollars) in 2003. In 2007, Carlyle sold their stake to the private equity firm Providence Equity Partners for $1.5 billion. Two years later, USIS was folded into a new firm called Altegrity, which included background screening providers HireRight, Explore Information Services, and Labat-Anderson, purchased shortly after Altegrity was formed. In August 2010, Altegrity purchased Kroll, Inc. for an all-cash transaction of $1.13 billion.
While private equity firms were reaping large profits, by 2008, USIS couldn't keep up with government demand for screening services. In the four years that followed, the company utilized computer software called Project Blue to purge 665,000 background checks for security clearances as completed, even though no activity had been done. Allegedly, the faked background checks included National Security Agency whistle-blower and now Russian citizen Edward Snowden and 2013 Washington Naval Yard mass shooter Aaron Alexis. In the case of Alexis, USIS missed a 2004 Seattle, Washington arrest for malicious mischief where he shot out the tires of another man's car during a "blackout." Alexis was never prosecuted for the incident or another arrest in DeKalb County, Georgia in 2008. In Congressional testimony and through their public relations arm, USIS denied that either background check was part of Project Blue and called the claims a "myth."
In January 2014, the Department of Justice filed a lawsuit against USIS alleging fraud for submitting fake background checks to the U.S. government. Five months later, USIS discovered it had been hit in 2013 by a cyberattack resulting in the leak of highly sensitive information for 25,000 Department of Homeland Security (DHS) employees. In 2015, Onapsis Research Labs determined that the hack was conducted by China using what cybersecurity experts call a lateral attack. The hack used SAP software linked between USIS and a third-party vendor but wasn't discovered until almost a year later and wasn't publicly revealed until July 2014. After the breach, the U.S. government suspended background screening and announced on September 9 of the same year it would not renew its contracts.
In 2015, USIS's parent company, Altegrity Risk International, filed for Chapter 11 bankruptcy. Altegrity settled with the United States government for $30 million and reorganized under Kroll Inc. On October 16, 2016, Carlyle Group-owned LDiscovery purchased Kroll for an estimated $410 million and, in 2018, sold Kroll to Duff & Phelps for an undisclosed amount.
In January 2016, the Obama Administration returned background screening to OPM, creating the Federal Investigative Services (FIS). However, years of missed reports, legal wrangling, and an increasing demand for security clearances created a growing backlog that, for some personnel, was stretching beyond a year. In September 2019, the Trump Administration liquidated FIS and moved background screening to the Defense Counterintelligence and Security Agency within the DoD. An additional requirement was the maximum amount of time permitted for a background screening was shortened from 150 days to 80.
When COVID-19 struck, many local, county, and state courthouses became virtual, causing delays in providing information to background screeners and preventing in-person review of court records, which are needed in edge cases.
During this period, Teixeira was denied a firearms identification card by the Dighton, Massachusetts Police Department twice because, in 2018, he was suspended from high school for making racist threats and had talked about attempting an attack using firearms and Molotov cocktails. In 2021 after joining the Massachusetts National Guard and receiving his government security clearance, he applied for a third time, citing his government responsibilities as a reason he should be approved. Dighton officials gave Teixeria a gun permit.
U.S. Navy non-commissioned officer Bils would have received her security clearance during the Project Blue era at USIS and could have faced a renewal screening between 2019 and 2022, depending on when she gained her original clearance. A 10-second Google search shows that Bils created a personal YouTube channel in 2008, with one video implying the use of recreational drugs. The video is still public today. While views on marijuana use have changed significantly in the last decade, at the time Bils would have received her first security clearance, it would have likely disqualified her. In interviews with the Wall Street Journal and Russian state media agency Russia Today, she professed she was engaged in information warfare against the United States since 2014. Bils, also known as the "Donbass Devushka," has not been charged with any crime but is under investigation by the Department of Justice and NCIS for her conduct during and after her time with the Navy.
In 2023, security clearances are still the responsibility of the DoD, and while the backlog has shrunk since 2019, it remains in the hundreds of thousands.